Please follow and like us:
World Current Affairs- January 9, 2023
1-A crash between two buses in the Kaffrine region of Senegal on Sunday resulted in 40 fatalities and several injuries.
2-On Sunday, UK Prime Minister Rishi Sunak repeatedly declined to say whether he utilises private healthcare.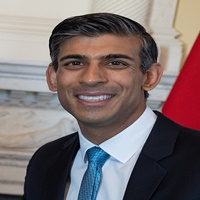 3-A senior Thai delegation has arrived in Colombo in preparation for the third round of talks on the Sri Lanka-Thailand Free Trade Agreement, which will begin on Monday. At the same time, efforts are being made to expedite FTAs with China and India.
World Current Affairs
4-To relieve the overcrowded public transportation caused mostly by the ongoing fuel and economic problems in the island nation, India has given 75 of Sri Lanka's 500 buses.
Gopal Baglay, the Indian High Commissioner to Sri Lanka, ceremoniously delivered the fleet of buses that will be integrated into the nation's public transportation system.
5-According to reports in the media, the health of a teacher in the US state of Virginia, who was shot by a six-year-old boy and suffered critical injuries, is improving.
Abby Zwerner, a teacher at Richneck Elementary School in the city of Newport News, 112 kilometres south of the state capital Richmond, was shot with a handgun on Friday, inflicting life-threatening injuries, according to reports from officials cited by The BBC.
6-On Sunday, CPN-UML Chair KP Sharma Oli accused Nepali Congress President Sher Bahadur Deuba of attempting to topple the Pushpa Kamal Dahal-led administration.
World Current Affairs
7-After 61 hours, the rescue team in Badakhshan province in northern Afghanistan has found three miners under the rubble.
8-Various control points that connect Shenzhen and Hong Kong reopened on Sunday morning, allowing regular travel between the mainland and Hong Kong to resume.
9-Mufti Noor Wali Mehsood, the leader of the Tehreek-e-Taliban Pakistan (TTP), a banned organisation, has said that his group is still open to reaching a ceasefire with the Pakistani government.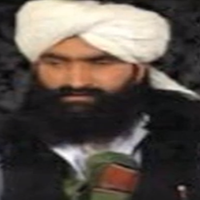 World Current Affairs
10-A media report stated that the International Monetary Fund (IMF) stated on Sunday that Managing Director Kristalina Georgieva and Pakistani Prime Minister Shehbaz Sharif spoke on the PM's request, indicating Islamabad has continued to engage in politics while being on the verge of default.
11-Four individuals have been prosecuted after police in the Australian state of New South Wales (NSW) seized more than 5 kg of cocaine, 1 million dollars in cash, and methylamphetamine in Sydney.
12-An Indian-origin mother who assaulted a domestic helper alongside her daughter until the latter's death from a brain injury last year was given a 14-year prison sentence on Monday in Singapore.
When the judge read out the sentence, Prema S. Naraynasamy, 64, did not respond and stared at the ground, according to The Straits Times.
World Current Affairs
13-The far-right former president Jair Bolsonaro's followers broke into the Congress, the presidential mansion, and the Supreme Court of Brazil, which was denounced by Brazilian President Luiz Inacio Lula da Silva.
14-Portuguese President Marcelo Rebelo de Sousa denounced the actions taken on Sunday by Jair Bolsonaro's supporters against the government buildings in Brasilia, Brazil's federal capital.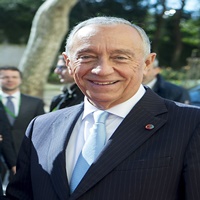 15-South Korea is displaying indicators of an economic downturn as its manufacturing sector loses steam as a result of sluggish exports.
For more, World Current Affairs, click here
For GK and other Current Affairs, click here
For video news of India and the world, click here
Please follow and like us: