Please follow and like us:
Assam Current Affairs- January 8, 2023
Assam state has had a significantly faster growth in its Muslim population over the past 20 years than the rest of the nation as a whole. In Assam, the population was reported to be 30.9% Muslim in the 2001 census. In the 2011 census, the percentage rose to 34.2%.
2-There are 126 assembly seats in Assam as a whole.
3-After finding weapons and ammunition inside Hitesh Basumatary's home in the Kokrajhar district, the Assam Police detained Basumatary and two other people, the police said on Saturday.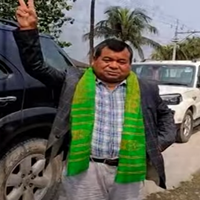 Assam Current Affairs
4-On Friday, Assam Chief Minister Himanta Biswa Sarma visited Sainik School Goalpara and inaugurated a 350-seat amphitheatre on the school's grounds in addition to assessing the school's infrastructure and other needs.
5-Officials said on Friday that Deepor Beel, the sole Ramsar site in Assam, recorded almost 26,000 birds of 97 species during a recent bird count as opposed to 10,289 birds of 66 species recorded in 2021.
6-Pradyut Bordoloi, an Assamese member of Lok Sabha, has requested the federal government to establish a medical examination and visa stamping facility in Guwahati. He claimed that those from the northeast who want to travel overseas would benefit from this action.
Assam Current Affairs
7- A female According to the police and a member of the woman's family, Wahida Begum and her young boy, who were reported missing from Assam's Nagaon district in November of last year, are currently being held in a jail in Pakistan for allegedly entering that country without the proper papers.
8-The Assam government informed the Gauhati High Court that officials who are suspected of destroying the homes of those who took part in setting a police station on fire in the Batadrava neighbourhood of the Nagaon district of Assam will face consequences.
9-Assam's highest civilian honour, the "Asom Baibhav," will be given to Tapan Saikia this year, the state's chief minister Himanta Biswa Sarma announced on Wednesday. Saikia is a doctor by training.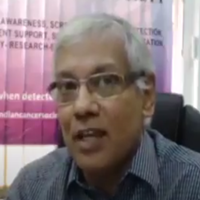 Assam Current Affairs
10-Director of cancer sciences at Mumbai's Jaslok Hospital and Research Centre is Saikia at the moment.
He is one of the supporters of the Deepsikha Foundation, an organisation that organises cancer awareness programmes in the northeast, and he is from Naharkatia in the Dibrugarh area.
For more Assam Current Affairs, click here
For video news of India and the world, click here
Please follow and like us: