Please follow and like us:
National current affairs- March 20, 2021
Students and other candidates who have been preparing for the various competitive examinations can take the help of these following study materials.
---
1-LDF- Left Democratic Fronts
UDF- United Democratic Front
RAT- Rapid antigen test
ABPS- The Akhil Bharatiya Pratinidhi Sabha
NFSA- The National Food Security Act.
BPF- Bodoland People's Front
UPPL- United People's Party Liberal
STA- The State Transport Authority
2-Jamiat Ulama-i-Hind has disbursed scholarships to non-Muslims students for higher and vocational education.
3- The DMK-Congress in Puducherry gearing up to give tough fight to the AIADMK-AINRC-BJP combine in the April 6 Assembly elections.
4- Union Minister Ramdas Athawale has sought President's Rule in Maharashtra, post Vaze's arrest.
5-Prime Minister Narendra Modi met US Defence Secretary Lloyd Austin and stressed commitment to partnership.
6-Andhra Pradesh Chief Minister and Yuvajana Sramika Rythu Congress Party (YSRCP) Chief Y.S. Jagan Mohan Reddy has asked his party leaders to campaign on welfare, development for Tirupati by-poll.
7-Night flight operation will begin soon at the Srinagar international airport.
8- Defence Minister Rajnath Singh and the US Secretary of Defence Lloyd Austin to discuss on regional challenges.
9-A coach of the New Delhi-Lucknow Shatabdi Express was caught fire at the Ghaziabad railway station.
10-The Enforcement Directorate (ED) has attached Rambabu Ram, Maoist leader's properties in Bihar's East Champaran.
National current affairs
11-Hyderabad-based entrepreneur Goli Syamala has become the second Indian woman after Bula Choudhury, to conquer Palk Strait. Goli Syamala swam the 30km stretch in under 14 hours.
12-India is the next smartphone capital of the world after China. India is estimated to have 820 million users in the next two years.
13-Punjab Chief Minister Amarinder Singh said the state government will set up narcotic, anti-sabotage checking units.
14- Prime Minister Narendra Modi's two-day visit to Dhaka next week will see Khadi 'Mujeeb Jackets, that will be the centre of attraction.
15-TDP national general secretary Nara Lokesh while reacting to the CID case has alleged that when YS Jagan's father Y.S. Rajasekhar Reddy could not do harm to his father N. Chandrababu Naidu then what could the present chief minister YS Jagan do.
16-The National Investigation Agency (NIA) has received MHA notification to probe Thane based businessman Mansukh Hiren's death.
17-NIA has been probing the case of the SUV with gelatin sticks found outside the residence of Reliance Industries Chairman Mukesh Ambani.
18- Actor turned founder of Makkal Needhi Maiam Kamal Haasan took bed rest after leg pain during Tamil Nadu campaign.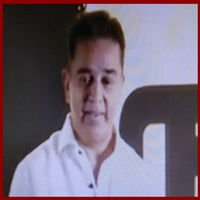 18-Jammu and Kashmir DGP Dilbag Singh said there is 100% drop in violations after ceasefire pact resumed.
19- The Rashtriya Swaymasewak Sangh(RSS) said the construction of Ram mandir is the manifestation of Bharat's innate strength.
20-The Indian Railways has issued guidelines on safety of women passengers and prevent crime against them in trains and railway premises.
National current affairs
21-Andhra Pradesh BJP President Somu Veerraju has termed AP CM YS Jagan as 'Yesu Babu' (Jesus Babu).
22-Delhi Chief Minister Arvind Kejriwal will be addressing a kisan maha sammelan on Sunday in Punjab's Mansa district.
23- Prime Minister Narendra Modi has condoled loss of lives in Ratnagiri factory blast in Maharashtra.
24-Union Defence Minister Rajnath Singh and US Defence Secretary Lloyd James Austin meeting has focused on enhancing defence ties.
25-Vice President M. Venkaiah Naidu said there is need to streamline essential service.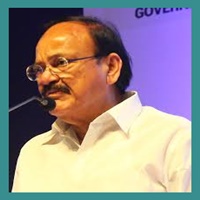 26-The International Day of Forests is on March 21.
27-Ram Lal has been appointed the Akhil Bharatiya Sampark Pramukh.
28-Arun Kumar and Ram Dutt have been appointed as the new joint general secretaries of the Rashtriya Swayamsevak Sangh (RSS).
29-A Delhi court has shut down defamation case against Aam Aadmi Party MLA Somnath Bharti, for allegedly using objectionable language after apology.
30-Assam Congress manifesto promised to restart National Register of Citizens (NRC), repeal the Citizenship (Amendment) Act (CAA), NRC and create 5 Lakh jobs.
National current affairs
31-Indian Railways has rolled out the first prototype Linke Hofmann Busch (LHB) AC three-tier economy class coach.
32-President Ram Nath Kovind has reached Odisha for 3-day visit. He was accompanied by First Lady Savita Kovind.
33-Maharashtra Home Minister Anil Deshmukh has alleged that Sachin Vaze SUV case probe are leading to former Mumbai Police Commissioner Param Bir Singh.
34-Congress Shillai MLA Harshwardhan Chauhan has asked the Speaker Vipin Singh Parmar to impose a fine of Rs 5,000 on Himachal CM Jai Ram Thakur for not wearing mask in Assembly.
35- Prime Minister Narendra Modi has wished Pakistan counterpart Imran Khan speedy recovery from Covid.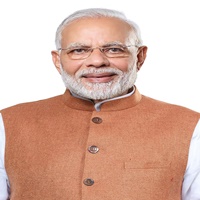 36- The general secretary of Rashtriya Swayamsevak Sangh (RSS), Dattatreya Hosabale said that RSS will support any law that stops 'love jihad'.
37-TRS candidate Surabhi Vanidevi, the daughter of former prime minister PV Narasimha Rao, won MLC of Hyderabad-Rangareddy-Mehboobnagar graduates constituency in Telangana.
38- Union Minister Jitendra Singh said the northeast will become the torchbearer of New India post the Covid-19.
39- Delhi Deputy Chief Minister Manish Sisodia has launched mentoring programme for Science, Technology, Engineering and Mathematics (STEM).
40-Vice President M. Venkaiah Naidu there is a need to streamline essential services.
41-The International Day of Forests is on March 21.
Please follow and like us: