Please follow and like us:
Daily Current Affairs play an important role.
Students and other candidates who have been preparing for the various competitive examinations can take the help of these following study materials.
Daily Current Affairs will help them achieve success in the various examinations.
One Liner Current Affairs- National
1-The Income Tax (IT) Department has attached 65 properties of V.K. Sasikala and her associates in Tamil Nadu capital.
2-
CSSE- The Center for Systems Science and Engineering; It is at Johns Hopkins University.
PUBG- PlayerUnknown's Battlegrounds
UNSC- The UN Security Council
VNL- Volleyball Nations League
AICF- All India Chess Federation
GIS: Geographic Information System
EASA: European Union Aviation Safety Agencys
PIA- Pakistan International Airlines
NCB: Narcotics Control Bureau
IRDAI- The Insurance Regulatory and Development Authority of India
3- Japanese Encephalitis (JE) in eastern Uttar Pradesh, is now on the verge of eradication.
4-Moratorium on repayment of loans is extendable up to 2 years; Centre, RBI informed SC.
5- The Yogi Adityanath government in UP is planning to set up a 'Toy City'.
6- The Samajwadi Party has launched its channel Bicycle TV on YouTube.
7- The Yogi Adityanath government in UP is planning to set up a Kinnar Kalyan Board meant for the transgenders welfare in the state.
8- Former President Pranab Mukherjee was cremated with military honours at the Lodhi Road crematorium amid Covid-19 precautions.
9- Former Finance Secretary Rajeev Kumar has assumed charge as the third Election Commissioner.
10-UP will launch sero-survey from September 4.
11-Andhra Pradesh government has hired over 1,350 ambulances across all 13 districts.
12-Indian High Commissioner to Bangladesh, Riva Ganguly Das termed 'Bangabandhu' Sheikh Mujibur Rahman as one of the most influential leaders of 20th century.
13- Tibetan spiritual leader the Dalai Lama said former President Pranab Mukherjee led meaningful life.
14-Telangana Chief Minister K. Chandrashekar Rao wrote a letter to PM Modi alleging that the states being denied their rightful claims.
15- The Allahabad High Court has banned hookah bars in Uttar Pradesh.
16-First ever Cycling Summit will be held in India next year.
17-The Nagaland GB Federation wrote a letter to PM Modi and sought political solution to Nagaland.
18-The former Assam Chief Minister and veteran Congress leader Tarun Gogoi got plasma therapy after condition worsens.
19-Hyderabad Metro Rail will resume its operations from September 7th.
20- Union Defence Minister Rajnath Singh's son Pankaj Singh tested corona positive. He is Gautam Buddha Nagar BJP MLA.
One Liner Current Affairs- International
1-Bangladesh Prime Minister Sheikh Hasina said one day the conspirators of the August 15, 1975 massacre will be exposed.
2- Director-General of the World Health Organization (WHO), Tedros Adhanom Ghebreyesus, said no country can just pretend pandemic is over.
3- Search engine Google has made it easier to find licensable images on its platform.
4-Democratic presidential nominee Joe Biden has termed Pranab Mukherjee as devout public servant.
5- Venezuelan President Nicolas Maduro has pardoned over 100 opposition leaders.
6-Saudi King Salman bin Abdulaziz Al Saud has sacked 2 royals over corruption charges.
7-Central Tibetan Administration (CTA) President is Lobsang Sangay.
8-Buddhist spiritual leader, the Gyalwang Drukpa remembered late President Pranab Mukherjee's legacy with acts of kindness.
9-Canadian Prime Minister Justin Trudeau disappointed over toppling of 1st Canadian PM John A. MacDonald's statue
10- Cambodia's famed Angkor Archaeological Park witnessed 74% drop in foreign visitors.
11-Amazon will soon launch drone delivery of packages in the US.
12-German airline major Lufthansa to operate 160 flights between India, Germany in Sept.
13-Facebook CEO is Mark Zuckerberg.
One Liner Current Affairs- Sports
1- Royal Challengers Bangalore (RCB) have replaced Kane Richards with Australian leg-spinner Adam Zampa.
2-Cricket South Africa has postponed September 5 Annual General Meeting(AGM)
3- Sunrisers Hyderabad (SRH) fast bowler Bhuvneshwar Kumar said they will miss playing IPL in India in front of home crowd.
4-IPL 13: A three-part documentary series docu-on the Rajasthan Royals launched.
5- Former India batsman Suresh Raina said what happened to his family in Punjab is beyond horrible.
6- The Punjab Director General of Police (DGP) has constituted SIT to probe Suresh Raina's relative murder.
7- The International Skating Union (ISU) has cancelled World Cup competitions due to COVID concerns.
8- Ricky Ponting has conducted first nets session with the Delhi Capitals after completing quarantine.
One Liner Current Affairs- Films/Entertainment
1-Former beauty queen Manushi Chhillar has begun a social media campaign on nutrition.
2-The upcoming Telugu film V, featuring actors Nani and Sudheer Babu was shot across five states Andhra Pradesh, Telangana, Goa, Himachal Pradesh, Maharashtra and Thailand.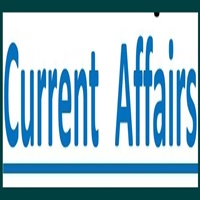 Please follow and like us: