Please follow and like us:
Current Affairs last 6 months- Dec 15, 2022
1-In the ATP Finals in Astana on October 9, Novak Djokovic defeated Stefanos Tsitsipas in straight sets to win his 90th career championship and fourth of 2022.
2-On October 11, 2022, Prime Minister Narendra Modi officially opened the Mahakaleshwar Corridor, which was built in Ujjain, Madhya Pradesh.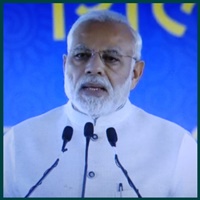 3-The incoming Indian ambassador to Kuwait is Dr. Adarsh Swaika, Joint Secretary in the Ministry of External Affairs.
Current Affairs last 6 months
4-Parliament reported that Abdul Latif Rashid has been chosen as the new president of Iraq by the country's parliamentarians, marking a crucial step toward the establishment of a new administration.
5-Jyothi Yaraji made history on October 17, 2022, during the National Open Athletics Championships in Bengaluru by breaking her own record and becoming the first Indian woman to successfully complete the legal sub-13 for the 100-meter hurdles twice.
Current Affairs last 6 months
6-On October 14, 2022, Partha Satpathy will be sworn in as India's new ambassador to Bosnia and Herzegovina.
7-Ulf Christerson, a moderate leader, was chosen as the new prime minister of Sweden by the parliament.
8-World Students Day is observed on October 15 to mark the anniversary of the birth of Dr. APJ Abdul Kalam, a renowned aeronautical scientist and former Indian President.
Current Affairs last 6 months
9-On October 12, 2022, Eastern Naval Command conducted the offshore security drill "PRAASTHAN" at Kakinada's Offshore Development Area (ODA).
10- Every year on October 14th, World Standards Day is commemorated to promote awareness of the value of utilising standardised measures, technologies, and industries.
For GK and Current affairs, click here
For current affairs, click here
For video news of India and the world, click here
Please follow and like us: