Please follow and like us:
Telangana Current Affairs-2022-Dec 14
On Wednesday, Telangana police placed a number of Congress leaders under house arrest in response to the party's call for a protest over the police raid on party strategist Sunil Kanugolu's office for making disparaging comments against Chief Minister K. Chandrasekhar Rao.
Senior leaders Mallu Ravi, Rohin Reddy, S. Harivardan Reddy, and Mohammed Ali Shabbir were put under house arrest.
Manickam Tagore, a Telangana-based Congress MP and party incharge, claimed that the Sunil-led war room for the party in that state was stormed. He claimed that five of the professional partners had been unlawfully and without a warrant detained. He alleged that data was stolen from 50 computers that the police had taken away.
Telangana Current Affairs
3-Naveen Reddy has been detained in Goa and will be taken to the city on Wednesday. He was wanted for the kidnapping of dentist Vaishali Reddy from her home in Hyderabad last week.
4-K. Chandrasekhar Rao, the chief minister of Telangana, officially opened the Bharat Rashtra Samithi (BRS) central office in the nation's capital on Wednesday.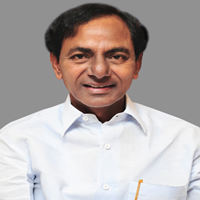 5-Janata Dal (Secular), Samajwadi Party, Rashtriya Janata Dal (RJD), and farmer leaders from several states, in addition to Telangana ministers, MPs, and state legislators, watched as Telangana Chief Minister K. Chandrasekhar Rao raised the BRS flag. Akhilesh Yadav, a former chief minister of Uttar Pradesh and a leader of the Samajwadi Party, H.D. Kumaraswamy, a former chief minister of Karnataka and a leader of the JD (S), and other leaders were there. The event was also attended by farmers' leader Gurnam Singh, Viduthalai Chiruthaigal Katchi (VCK) president and MP Thirumavalan, and other individuals.
6-A group of priests held a Rajasyamala yagam to commemorate the opening of the Bharat Rashtra Samithi's (BRS) headquarters in the nation's capital.
Telangana Current Affairs
7-The official opening of the Bharat Rashtra Samithi (BRS) central office in the nation's capital took place between 12.37 and 12.47 p.m., the designated auspicious time, and was accompanied by the chanting of vedic hymns. On this occasion, elaborate religious rites were carried out.
8-Nearly a week after the Election Commission of India (ECI) granted the Telangana Rashtra Samithi's (TRS) plea to rechristen itself as BRS, the central office of BRS opened.
Telangana Current Affairs
9- On December 9, Rao, also known as KCR, officially launched BRS at a ceremony in Hyderabad.
10- The central office of Bharat Rashtra Samithi (BRS), which was inaugurated in the nation's capital, was also attended by KCR's wife Shobha, daughter K. Kavitha, and other family members. Due to prior commitments in Hyderabad, KCR's son and state minister K.T. Rama Rao was unable to attend the ceremony.
Telangana Current Affairs-2022-Dec 8
The Telangana Rashtra Samithi (TRS), which received approval from the Indian Election Commission to alter its name to the Bharat Rashtra Samithi (BRS), will formally launch the BRS on Friday in Hyderabad (December 9th)
2- At 1.20 pm, KCR, the chief minister, will introduce BRS at Telangana Bhavan.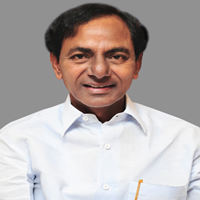 3-The TRS agreed to alter its name to BRS at its general body meeting on October 5 in order to extend its operations to additional states.
4-On December 8th (Thursday), 4-KCR got a communication from the Election Commission (EC) informing them that the switch from TRS to BRS had been approved.
5-The two suspects in the TRS MLA poaching case, Ramachandra Bharathi and K. Nanda Kumar, were detained again on Thursday in connection with other crimes that had been filed against them shortly after their release on bail from Chanchalguda Central Prison.
6-On Wednesday, the Special Investigation Team (SIT) of the Telangana police, which is looking into a poaching case involving MLAs, went to the Telangana High Court to appeal an ACB special court's decision to deny a request to indict BJP national general secretary B.L. Santhosh and three other people.
7-Notices for questioning in the MLAs' poaching case were served to Santhosh, NDA convenor in Kerala Tushar Vellapally, Kerala-based doctor Jaggu Swamy, and attorney B. Srinivas by the SIT, which was led by Hyderabad Police Commissioner C. V. Anand.
8-Hyderabad police have issued a show cause notice to suspended BJP MLA T. Raja Singh for allegedly breaking the terms of the Telangana High Court's previous month's order by posting disparaging remarks on Facebook.
9-Telangana's Raja Singh, a BJP lawmaker, was jailed on August 25 after the Hyderabad police commissioner used PD Ac.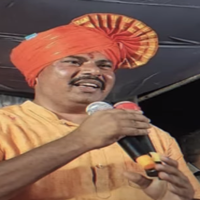 10-A total of 101 criminal cases have been filed against Raja Singh since 2004 according to the police. He committed 18 crimes against the community within the jurisdiction of various Hyderabad police stations.
Telangana Current Affairs-2022-June 13, 2022
1- In which state will India's first Display FAB invest Rs 24,000 crore in order to manufacture the most advanced AMOLED displays?
2- Who claimed Telangana is putting India on the map for superior high-tech manufacturing?
3- Which state contributes roughly one-third of India's pharmaceutical manufacturing and one-fifth of its exports?
4- How much money has Telangana received in the life sciences sector during the last four years?
5- Which pharmaceutical manufacturing hub in the country has attracted over Rs 10,000 crore (US$ 1.49 billion) in life sciences investments in the last four years?
Telangana Current Affairs
6- Which is one of Telangana's fastest expanding industries?
7-The Telangana government intends to create 1.5 million direct and 5.3 million indirect jobs in the IT sector over the next five years by establishing what?
8- Which sector in Telangana increased at a rate of 17.93%, compared to the national average of 8.09% and the rest of the country's rate of 6.92%?
9- How many firms in Telangana engaged in the VFX field employ 30,000 workers directly?
10- Name the business that will invest Rs 24,000 crore in Telangana to establish India's first Display FAB to manufacture the most advanced AMOLED screens.
Telangana Current Affairs
11- With over 800 life sciences enterprises, which city is considered India's Life Sciences Capital?
12- When was Telangana established as a physical and political entity as the 29th and youngest state in the Union of India?
13- When was Telangana State Industrial Infrastructure Corporation, or TSIIC, established?
14- What is the name of an innovative NBFC promoted by the Telangana government to REVIVE AND REHABILITATE ailing and incipiently sick micro and small manufacturing firms in Telangana?
15- Which state has approximately 2.6 million MSMEs, with 56 percent located in rural areas and 44 percent in urban areas?
Telangana Current Affairs
16- In the 2014 industrial policy framework, which state has been identified as one of the 14 thrust sectors for the state?
17- How much did Telangana State's Electronics Manufacturing contribute in terms of crores in 2019-20, accounting for 13% of the state's Industrial GVA?
18- Why is the ESDM Policy being implemented in Telangana?
19- Which state has the highest production of turmeric and sweet orange in the country?
How many textile industries exist in Telangana?
21- How many handloom weavers are there in Telangana, including ancillary workers?
Telangana Current Affairs
22- Where does Telangana rank among Indian states in terms of human development?
23-Which government launched the Mana Ooru Mana Badi programme?
24- Which state now allows for a self-certification-based system for approvals and clearances?
25- Which state in India was the first to implement a Data Center Policy?
Telangana Current Affairs
ANSWERS-
1- Telangana state.
2- Telangana IT and Industries Minister KT Rama Rao.
3- Telangana State.
4- Rs. 10,000 crore
5- Telangana.
Telangana Current Affairs
6-Information technology
7-Information Technology Investment Region (ITIR)
8- Telangana's IT/ITeS Exports
9- 150 companies.
10- Rajesh Exports (Elest), a Fortune-500 company.
Telangana Current Affairs
11-Hyderabad.
12- On June 2, 2014.
13- 2014
14-Telangana Industrial Health Clinic ltd
15-Telangana
Telangana Current Affairs
16- Telangana.
17-INR 76,410 Crores
18- To facilitate Electronic Investments.
19-Telangana
20-Telangana state is well known for historical Textile sector operations with 50,000 power looms, 17,000 handlooms and skilled work force.
21-40,533 Handloom weavers including ancillary workers.
22- Telangana ranks 22nd
23-Telangana Government.
24-Telangana
25-Telangana
For more current affairs, click here
Please follow and like us: