Please follow and like us:
International current affairs- March 5, 2021
Students and other candidates who have been preparing for the various competitive examinations can take the help of these following study materials.
---
1-Egypt has begun vaccinating elderly people and patients with serious diseases against Covid-19.
2-Israel and the United Arab Emirates (UAE) have discussed cooperation in science, space.
3-The Standing Committee on Vaccination (STIKO) in Germany has recommended AstraZeneca vaccine for people over 65.
4-The Organization of Petroleum Exporting Countries (OPEC) and non-bloc producers allows Russia, Kazakhstan to raise oil output.
5- Russian Foreign Minister Sergei Lavrov to visit the United Arab Emirates (UAE), Saudi Arabia and Qatar from March 8 to 12.
6-Greek Prime Minister Kyriakos Mitsotakis said that Greece has administered over 1 mn Covid-19 vaccine doses.
7-The US Department of Commerce added Myanmar ministries, commercial entities to blacklist.
8-The US Senate has voted to advance on the $1.9 trillion Covid-19 relief bill.
9-Israel saw 98.5% drop in foreign tourist arrivals due to Covid-19 pandemic.
10-Iranian Foreign Minister Mohammad Javad Zarif said the Joint Comprehensive Plan of Action (JCPOA) or the 2015 nuclear deal is not renegotiable.
11-US diplomat appointed Cherith Norman Chalet of the US as Assistant Secretary-General for General Assembly.
12-Ukraine Prime Minister Denys Shmyhal said 3rd Covid wave begins in Ukraine.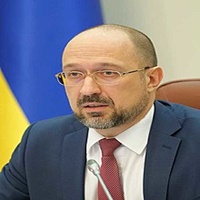 13-House Democrats have reintroduced the American Dream and Promise Act.
14-The New Zealand government downgraded a tsunami warning after 3 quakes jolted the country's North Island one after another overnight.
15- Australian Defence Minister Linda Reynolds for hurtful remarks. He has alleged that the former government staffer was raped in Parliament House.
16-Cambodia, host of the 13th Asia-Europe Meeting (ASEM) Summit, has postponed it to the last quarter of 2021 due to the Covid-19 pandemic.
17-The International Education Association of Australia (IEAA) has requested the federal government to set-up quarantine system for international students.
18-The US and the UK have announced a four-month tariff suspension in aircraft subsidy dispute.
19-Pakistan has approved the emergency use of the Sinopharm Covid-19 vaccine for people over 60 years of age.
20- Indian-American Naureen Hassan has been named as the First Vice President and Chief Operating Officer (COO) of Federal Reserve Bank of New York.
21- CAPHRA- Coalition of Asia Pacific Tobacco Harm Reduction Advocates.
22-Nepalese Prime Minister K.P. Sharma Oli faces no-confidence motion by his own party.
23-US President Joe Biden 2 Indian-Americans Chiraag Bains and Pronita Gupta as policy advisors.
---
Please follow and like us: