Please follow and like us:
One Liner Current Affairs- February 15, 2023
1- To prevent certain non-citizen children, including Indians, from losing their eligibility to apply for lawful permanent residence status, the US government has announced a revision to the Child Status Protection Act's (CSPA) policy handbook.
253,293 children were reportedly awaiting permanent residency based on their parents' employment-sponsored visas as of April 2020, according to estimates.
2-On Wednesday, the Madras High Court granted a temporary injunction on the All India Adi Saiva Sivachariyargal Sangam's petition challenging the participation of a person on a committee to designate Agamic temples for the appointment of Archakas (priests).
3- In just 48 hours, Microsoft reported that more than 1 million users had joined the waitlist to test out the new Bing Search with ChatGPT capabilities.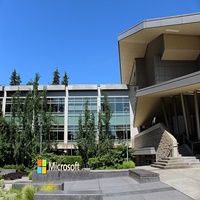 One million users have signed up for OpenAI's ChatGPT in just one week.
One Liner Current Affairs
4-Microsoft unveiled the "next-generation" ChatGPT artificial intelligence (AI)-powered Bing and upgraded the Edge browser with additional AI features.
Microsoft also said that the Edge browser has been updated with new AI features and a fresh appearance.
5-According to reports in the media, the Pakistani government increased the General Sales Tax (GST) on all packaged goods to 18% on Wednesday.
6-According to media reports, the death toll from the February 6 earthquakes in Turkey and Syria has surpassed 41,000.
One Liner Current Affairs
7-The Washington Post stated that more than 41,000 people have perished as a result of the terrible earthquake, of which 1,414 deaths were confirmed by the Health Ministry of the Syrian government and 4,400 by the UN agency for humanitarian relief in rebel-held northwest Syria.
Around 100 nations have reportedly given assistance, and 9,046 foreign workers are currently employed in the disaster area, according to Turkey's Foreign Ministry.
8-A dispute broke out in Maharashtra on Wednesday over a government advertisement from Assam that claimed Kamrup, in the Dakini hills in the northeastern state, was the location of India's sixth Jyotirlinga.
9-Khujaraho, a temple town in Madhya Pradesh, will host the first Culture Working Group meeting under India's G-20 Presidency beginning on February 22.
10- The top-order batsman Cheteshwar Pujara will become the 13th Indian cricketer to reach a century of appearances in the format during the second Border-Gavaskar Trophy Test against India and Australia at the Arun Jaitley Stadium, which begins on Friday.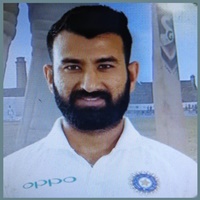 One Liner Current Affairs
11-Punjab Chief Minister Bhagwant Mann met with ministries on Wednesday to review plans for the Invest Punjab Summit, which will take place on February 23–24 at the Indian School of Business (ISB) in Mohali.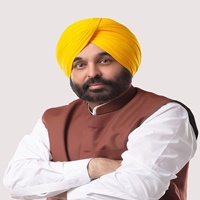 12-On Valentine's Day, pop legend Britney Spears and her husband Sam Asghari paid tribute to one another. A week before, the celebrity had called the claims that her family was preparing an intervention because they were worried she may pass away a "cruel joke."
According to "Mirror.co.uk," the singer, 41, and her fitness trainer husband, 28, celebrated their first Valentine's Day together since getting married in the summer with a card and cute posts.
13-Akhash Thillenkary, the main suspect in the murder of Kannur Youth Congress worker Shuaib, claimed on Wednesday that the CPI had ordered him to perpetrate the crime (M).
14-According to data released on Wednesday, India's exports in January decreased by 6.58 percent to $32.91 billion from $35.23 billion in the corresponding month last year.
The decline was brought on by a downturn in world demand.
15-According to a concept paper by the Indian Space Association (IspA), the development of Space Technology Parks (STP) in India will propel the industry to greater heights, much like information technology (IT) parks did for the country's software industry.
For GK and other current affairs, click here
Please follow and like us: