Please follow and like us:
Science and Technology Current Affairs- Feb 11, 2023
Science and Technology Current Affairs play an important role in various competitive examinations.
To gain good marks, knowledge on Science and Technology Current Affairs is a must.
According to a group of scientists, carbon emissions might be cut by 80%, or one-fifth, by the year 2050.
The University of Cambridge researchers discovered that one third of fertiliser emissions come from production operations, and the other two thirds occur after fertiliser is sprayed on fields.
Fitbit, a Google-owned maker of wearable technology, has submitted a patent for a force-sensitive display that would allow blood pressure readings on smartwatches.
A force-sensitive screen with a photoplethysmography (PPG) sensor that, when squeezed, may measure your blood pressure is described in a Fitbit patent that was filed in the US.
3-A trial for a feature that could considerably improve and increase the use of the browser's picture-in-picture functionality is included in the most recent beta version of Google Chrome.
According to The Verge, the tech giant is exploring going beyond merely playing videos and letting users to see almost any web material in a floating window that sits on top of all other windows.
Document Picture-in-Picture is a feature that has a range of applications.
Science and Technology Current Affairs
4-Google introduced picture-in-picture (PiP) functionality and the ability to pin several video feeds in its video conferencing app Meets last year.
Users may now view up to four video tiles at once in a meeting thanks to the new functionality, which shows in a floating window.
5-Using the new custom malware tool "Screenshotter," a new hacker known as TA886 targets businesses in the US and Germany in order to spy on users and steal their data from affected computers.
According to BleepingComputer, the US-based security company Proofpoint initially identified the previously unidentified cluster of activity in October 2022.
Science and Technology Current Affairs
6-Google's online service Drive for Android now allows users to annotate PDF documents with a finger or pen.
Users will be able to freely annotate files displayed in the Drive preview screen on Android smartphones using their finger or a stylus, according to 9to5Google.
Users of Android devices must launch the Google Drive app in order to use the PDF annotate capability.
Users must open the PDF they wish to annotate in order to access the preview mode.
7-As kids get ready for an even more technologically advanced future, Microsoft has unveiled new AI-powered classroom tools that will help pupils improve their speaking and math skills while also making teachers' lives a little bit easier.
By "streamlining the process of developing, assessing, and analysing speaking and presentation assignments for students, groups, and classrooms," Microsoft claims the new tool will help teachers save time.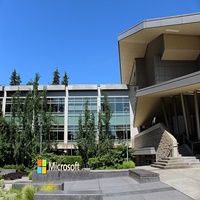 Science and Technology Current Affairs
8-The second batch of the STEM Mentorship Programme, which aims to inspire high school females to pursue professions in STEM fields, was officially launched by the Indian Institute of Technology (IIT) Delhi.
The event was held on February 11, which is the 8th International Day for Women and Girls in Science.
9-A US study has found that two common wild plants have extracts that prevent the virus that causes Covid-19 from infecting live cells.
In studies in laboratory dishes, extracts from the rhizomes of the eagle fern (Pteridium aquilinum) and the blooms of tall goldenrod (Solidago altissima) individually prevented SARS-CoV-2 from infecting human cells.
Only trace amounts of the active chemicals are found in the plants.
10-According to reports, Google employees have criticised the company's executives, in especially, CEO Sundar Pichai, for how they handled this week's debut of ChatGPT rival "Bard," calling it "rushed" and "botched."
11-A study found that Microsoft's AI chatbot ChatGPT may pass the United States Medical Licensing Exam (USMLE) with a score of 60 percent or higher when it provides responses that are internaly consistent and frequently insightful.
Science and Technology Current Affairs
12-The new King Charles III coronation emblem, created by former Apple Chief Designer Jony Ive, has been unveiled by the Royal Family of Britain.
"The brand-new Coronation logo has been revealed! The symbol will be used throughout the historic May activities, including parades, community events, and on official apparel "The Royal Family tweeted.
13- According to reports, Microsoft intends to show off its new Prometheus model to users of its essential productivity software, including Word, PowerPoint, and Outlook.
According to sources cited by The Verge, Microsoft will outline its productivity strategies for merging OpenAI's language AI technology and its AI Model in the coming weeks.
14-An in-house social media tool called Slick purportedly posted user information, including that of children, online.
An internal Slick database with user complete names, mobile numbers, dates of birth, and profile images was "left exposed online without a password," according to TechCrunch.
15-After the devastating earthquakes that struck western Syria and southern Turkey on February 6 and left thousands dead, NASA said on Saturday that it is working to share its aerial views and data from space to help relief and recovery workers as well as enhance its capacity to model and predict such events.
A group of researchers from the Earth Observatory of Singapore and NASA's Jet Propulsion Laboratory in Southern California developed what is known as a damage proxy map for Turkey using images taken before and after the earthquake.
These maps show how the environment has altered by comparing radar photos taken before and after a specific occurrence.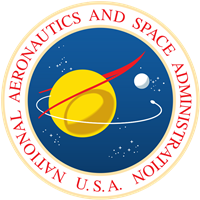 For more, Science and Technology Current Affairs, click here
For GK and other current affairs, click here
For video news of India and the world, click here
Please follow and like us: