Please follow and like us:
Science and Technology Current Affairs- Jan 31, 2023
According to the Economic Survey for 2022–23 released on Tuesday, the rollout of 5G services can open up new economic opportunities, assist the nation in overcoming historical development obstacles, encourage innovation among startups and established companies, and advance the "Digital India" vision.
2-Telcos like Reliance Jio and Airtel are currently quickly introducing 5G services all over the nation.
3-Reliance on Tuesday, Jio revealed the opening of its True 5G services in 34 more cities. As a result, Jio subscribers in 225 cities can now use Jio True 5G services.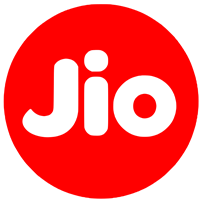 Science and Technology Current Affairs
4-Rating agency ICRA estimates that the backhaul infrastructure in India will cost a staggering Rs 3 lakh crore over the next 4-5 years and that already 35% of its towers have been fiberized for 5G.
5-In the current environment, the Department for Promotion of Industry and Internal Trade (DPIIT)-recognized startups have produced more than 9 lakh direct jobs, with a remarkable rise of 64% in 2022, according to the Economic Survey for 2022–2023.
6-According to the survey, there will be 84,012 recognised startups in the nation in 2022, up from 452 in 2016.
"One of the world's largest startup ecosystems is found in India. Start-ups have greatly benefited from a number of specific government initiatives, "The report stated.
Science and Technology Current Affairs
7-According to the Eco survey, over 48% of our startups come from Tier II and III cities, demonstrating the huge potential of our grassroots.
8-The iPhone and iPad versions of the SmartThings software from tech behemoth Samsung now support Matter devices.
According to MacRumors, Samsung's SmartThings is a smart home platform similar to Apple's HomeKit.
9-The social to-do list application "Move" from Meta, which lets users earn points for crossing off items from either their personal or group to-do lists, will be discontinued in March.
The programme, which went live in March 2022, enables users to spend earned points to dress up an alpaca avatar with hats, clothes, sunglasses, and other accessories.
Science and Technology Current Affairs
10- Local brand Noise debuted its new, reasonably priced TWS (True Wireless Stereo) earphones on Tuesday. These earbuds feature Active Noise Cancellation (ANC) and have a battery life of 40 hours without ANC and 36 hours with ANC.
11-A former AU student claims to have created a biosensor that can identify Covid-19 infection using sweat samples.
In order to detect Covid, Amit Dubey, 34, a senior scientist at Quanta Calculus in Greater Noida, claims to have created the first precise, dependable ultra-small gold nanoclusters in the history of the planet.
12-Ericsson, IBM, Intel, and Samsung have struck a $50 million agreement with the US National Science Foundation (NSF) to fund the development of next-generation semiconductors.
According to a blog post by NSF, this collaboration is a part of the organization's "Future of Semiconductors" (FuSe) strategy.
Science and Technology Current Affairs
13-The iOS privacy setting "who can see when I'm online" cannot be updated due to a server-side issue with WhatsApp, which is owned by Meta.
According to WABetaInfo, this downtime is not the result of a problematic upgrade.
14- While every major tech business has announced hundreds of job cutbacks, Apple has not. Analysts speculate that this is because the company has never hired at the same rate as other industry titans.
Apple CEO Tim Cook, who has agreed to a significant pay cut of more than 40% in 2023, didn't overhire during the pandemic, according to Wedbush tech analyst Dan Ives, according to Yahoo Finance.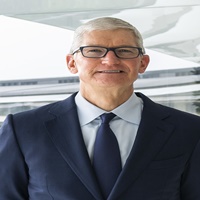 15-A recent regulatory filing with the US Securities Exchange Commission (SEC) indicates that Cook's compensation will decrease at his own suggestion, from $84 million in 2022 to $49 million in 2023.
For more, Science and Technology Current Affairs, click here
For GK and other current affairs, click here
For video news of India and the world, click here
Please follow and like us: