Please follow and like us:
Sports GK Questions-December 24, 2022
1- Australia's history For using foul language during a game, wicketkeeper Matthew Wade has been given a one-match suspension from the current Big Bash League (BBL|12).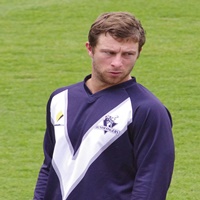 2-Jammu all-rounder Vivrant Sharma, 23, became the fourth cricketer from J&K to play in the Indian Premier League on Friday after Parvez Rasool, Abdul Samad, and seam wonder Umran Malik. Sunrisers Hyderabad selected him for a staggering Rs 2.6 crore at the mini-auction held on Friday.
Sports GK Questions
3-On Friday, Jaffna Kings made history when they won the Lanka Premier League (LPL) championship for the third consecutive year by defeating Colombo Stars by two wickets in a gripping championship match at the R.Premadasa Stadium in Colombo.
4-After becoming the most expensive player and buy in Indian Premier League (IPL) history, Sam Curran of England said on Friday that he didn't get much sleep on Thursday and felt both anxious and excited about the 2023 mini-player auction of the lucrative competition.
5-Legendary Indian athlete Alex Silveira died at a nursing facility in Vashind, Mumbai, after a brief illness. The two children Alison and Natasha, along with his sister Leena, are the only survivors of the tall, athletic Alex, 88.
Sports GK Questions
6-Famously known as Aloo, Alex, the Sprint King from Western Railway who competed in the 4*400-meter relay in the 1950s with Milkha Singh, J.B. Joseph, and Joginder Singh, passed away on Thursday night.
7-Alex Silveira, a member of Milkha Singh's relay squad, had previously represented India at numerous international meets as well as the Cardiff Commonwealth Games and the Third Asian Games in Tokyo in 1958.
8-ICC Men's T20 World Cup champion Phil Salt and South African Rilee Rossouw were acquired by the JSW-GMR-owned Delhi Capitals franchise for a combined INR 2 crore and INR 4.6 crore.
Sports GK Questions
9-The Delhi Capitals team, which is jointly controlled by JSW and GMR, also acquired seasoned Indian players Ishant Sharma and Manish Pandey for 50 lakh and 2.4 crore rupees, respectively.
10-Despite taking Poland to the last-16 stage of the 2022 FIFA World Cup, Czeslaw Michniewicz will leave the national team when his contract expires at the end of the year, the Polish Football Association (PZPN) announced on Friday.
For more, Sports GK Questions, click here
For GK and other current affairs, click here
For video news of India and the world, click here
Please follow and like us: