Please follow and like us:
National current affairs- March 1, 2021
National Current Affairs play an important role.
Students and other candidates who have been preparing for the various competitive examinations can take the help of these following study materials.
1-Prime Minister Narendra Modi has received his 1st Covid vaccine dose at All India Institute of Medical Sciences (AIIMS).
2-BPF- Bodoland People's Front
LFW- Lakme Fashion Week
FDCI- Fashion Design Council of India
RPA- Robotic process automation.
FCRA- The Foreign Contribution Regulation Act
3- India set to embark on the third and the largest phase of Covid-19 vaccination drive. It will nearly reach around 27 crore of population aged above 60 or above 45 with co-morbid conditions.
4- The Co-WIN portal has opened for self registration for the 27 crore elligible for the covid-19 shots, who are above 60 and those above 45 years with comorbidities.
5-The Congress to begin its Nadi Adhikar Yatra from Banswar in Prayagraj to Manjighat in Ballia in Uttar Pradesh.
6-Union Home Minister Amit Shah enjoyed Tamil Nadu's roadside eatery at Maduranthakam.
7- Bollywood Actress Alia Bhatt has launched her production house Eternal Sunshine Productions.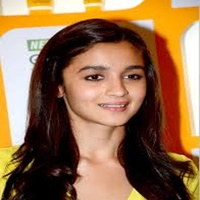 8- Telugu Desam Party (TDP) supremo N. Chandrababu Naidu has staged sit-in-protest at the Renigunta airport near Tirupati.
9-Rajiv Gandhi Centre for Biotechnology (RGCB) is situated at Thiruvananthapuram.
10-Rahul Gandhi said a person truly representing the Tamil culture and its people will become CM.
11-AIIMS Nurse P.Niveda said she Felt honoured after vaccinating PM Narendra Modi.
12-The AustralaSian Covid-19 trial (ASCOT) begins in India.
13-Jamaica's two-time Olympic gold medallist sprinter Yohan Blake said he would rather miss Olympics than take vaccine.
14-Congress General Secretary Priyanka Gandhi Vadra has launched poll campaign in Assam.
15-Google India has offered new courses for scribes.
16-JD(U) has celebrated Bihar CM Nitish Kumar's 70th birthday as 'Vikas Diwas'.
17-Vice President M. Venkaiah Naidu has announced that he has received the first dose of Covid-19 vaccine at a government hospital in Chennai.
18-Rajasthan Governor Kalraj Mishra was given the first dose of Covid-19 vaccine at Raj Bhavan in Gujarat.
19-The Andhra Pradesh government has commenced the third phase of Coronavirus vaccination meant for senior citizens, above 45s in the state.
20-The Enforcement Directorate (ED) has questioned Swapnali Bhosale, wife of Maharashtra Minister Vishwajeet Kadam in a Foreign Exchange Management Act (FEMA) case.
21-GMR Hyderabad International Airport Ltd (GHIAL) got Airports Council International (ACI) Airport Service Quality (ASQ) award for 2020.
22-PM Modi has called for efforts in farming from irrigation to sowing, till harvesting and earning.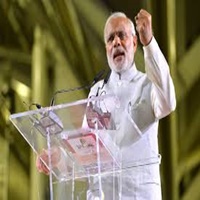 23-UP girls to train in self-defence under the ongoing Mission Shakti programme.
24-Prashant Kishor named Principal Advisor to Punjab CM Amarinder Singh.
25-The Punjab Cabinet gave its approval to amend the Punjab Excise Act of 1914 and to make spurious liquor law more stringent.
26- The Maharashtra government has said that Chinese cyber-attack suspected behind Mumbai blackout.
27- Andhra Pradesh Industries Minister Mekapati Goutham Reddy has helped a 45-year-old man fighting for his life after he met with an accident at Chilakaluripeta in Guntur district.
28-The BJP government has introduced the Madhya Pradesh Freedom of Religion Bill, 2021 in the assembly.
29- Bengaluru zone Narcotics Control Bureau busted Inter-state ganja selling syndicate in Hyderabad.
30- The Andhra Pradesh government has invited South Korean steel giant Posco to confirm plant set up at Krishnapatnam in Nellore district.
31-Mumbai-based activist lawyer Nikita Jacob sought anticipatory bail in 'Toolkit' case.
32-Uttar Pradesh Chief Minister Yogi Adityanath has given a top priority for the development of the Jewar International Airport in Noida.
33-Shiromani Akali Dal (SAD) president is Sukhbir Badal.
34-Mansi Sehgal, Miss India Delhi 2019, joined the Aam Aadmi Party (AAP).
35-Haryana Chief Minister Manohar Lal Khattar directed to provide 5 free masks to violators.
36-DMK President M.K. Stalin has turned 68. The party has released a campaign song.
37-Congress has named former Maharashtra Chief Minister Prithviraj Chavan as screening committee head for Assam.
---
Please follow and like us: