Please follow and like us:
International current affairs- March 1, 2021
International current affairs make people aware of the current happenings all across the world.
International current affairs help the students competing for the various competitive exams.
International current affairs
1- The 14th Jaipur Literature Festival saw the presence of Nobel Prize recipient, author, and Pakistani activist Malala Yousafzai on its concluding day.
2-Bangladeshi Prime Minister Sheikh Hasina said the teachers and educational institutions officials in the country should be vaccinated against the Covid-19 by March 30.
3-The Atomic Energy Organization of Iran (AEOI) is all set to install new generations of IR2M and IR6 centrifuges.
4-Russia has successfully launched its first satellite to monitor the Arctic's climate and environment.
5-Microsoft co-founder Bill Gates has preferred an Android smartphone over an Apple iPhone. The billionaire philanthropist chose it owing to the pre-install Microsoft software in the Android ecosystem.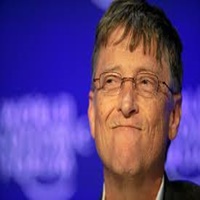 6- The 4th session of the 13th National Committee of the Chinese People's Political Consultative Conference (CPPCC) will open in Beijing.
7-Bill Gates has urged everyone to remember two things namely Net Zero and 2050 with a reference to his new book on climate change.
8-Palestinian President is Mahmoud Abbas.
9-Nepal Prime Minister KP Sharma Oli has laid the foundation stone for the largest industrial park. It is located in Jhapa district.
10- The Yangtze River conservation law comes into effect amid China's intensified efforts to protect its mother river.
11-Myanmar's former de-facto leader Aung San Suu Kyi has appeared in court via video link.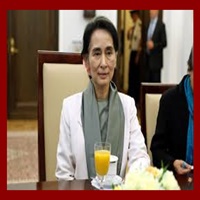 12-NASA astronauts Kate Rubins and Victor Glover have completed their spacewalk after 7 hours and 4 minutes.
13- Former French President Nicolas Sarkozy sentenced to three years in jail for corruption.
14- Jamal Khashoggi, the Turkish fiancee of slain journalist has demanded punishment for Saudi Prince Mohammed bin Salman bin Abdulaziz Al Saud.
15- The Hindu temple in Dubai to celebrate the upcoming Maha Shivratri festival virtually.
16-The Australian government has formed a myth-busting unit to look after coronavirus vaccine misinformation.
17-The US Centers for Disease Control and Prevention has recommended Johnson & Johnson's Covid-19 vaccine for Americans who are 18 years of age and older.
---
Please follow and like us: