Please follow and like us:
One Liners Current Affairs- July 14, 2021
One Liners Current Affairs plays an important role in the preparation of students participating in the various competitive exams.
---
One Liners Current Affairs
1-An extremist who was born in Dandakarnya jungle to a senior commander of the outlawed organisation surrendered before Telangana police chief.
2-Following Kitex, film shoots are being relocated out of Kerala since Covid regulations are not being relaxed in the state.
3-Tamil Nadu's government will undertake a massive public relations effort to promote handloom goods.
4-Andhra Pradesh takes Telangana to the Supreme Court after being denied its rightful share of water.
5-C.T. Ravi, the BJP's national general secretary, and the Congress's Tamil Nadu state chief fight over population control strategy.
6-Andhra Pradesh asked the Supreme Court to order the Centre to assume control of the common reservoirs shared by both states, as well as all of their outlets, and manage them in accordance with the operational guidelines outlined in the binding award.
7-On Wednesday, the Supreme Court struck down sections in the Tribunals Reforms Ordinance 2021 that established a four-year term for members of different tribunals.
8-On July 16, Prime Minister Narendra Modi will be virtually present to launch a number of development projects in Gujarat's Ahmedabad and Gandhinagar.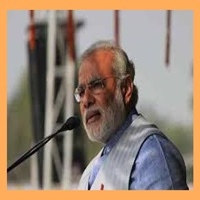 9-The Supreme Court decided to hear a new petition by Mysuru-based Major General S.G. Vombatkere contesting the constitutionality of Section 124A (sedition) of the Indian Penal Code, which carries a potential punishment of life imprisonment.
10-Monsoon Session: LS Speaker Om Birla has scheduled an all-party meeting on July 18.
One Liners Current Affairs
11-M.V.V. Satyanarayana, a member of Parliament, said that the governing Yuvajana Sramika Rythu Congress Party (YSRCP) MPs would put pressure on the federal government during the monsoon session to prevent the privatisation of the Visakhapatnam Steel Plant (VSP).
12-Nobel Laureate Satyarthi has called for the adoption of an anti-trafficking law during the monsoon session.
13-After finding them guilty, the fifth Additional and District Sessions court in Hubli, Karnataka, condemned a honey-trap gang to life in jail.
14- A Lucknow court has ordered an investigation into rape allegations levelled against Waseem Rizvi, the former head of the Uttar Pradesh Shia Central Waqf Board.
15-Governor Arif Mohammed Khan started a fast against dowry in a first-of-its-kind protest by a governor in Kerala.
16- On Wednesday, the trailer for Venkatesh Daggubati's next flick "Narappa" was unveiled. On July 20, the film will have its digital global debut.
17-The Greater Chennai Corporation will penalise people who create mosquito breeding grounds.
18-Satyadev Narayan Arya, the 19th Governor of Tripura, takes office.
19-India is projected to expand to Rs 800 billion by 2024 from Rs 500 trillion in 2019, the second biggest publishing infrastructure in emerging nations only next to China, according to a study by EY Parthenon.
20-The state government would have all the facilities for cancer treatment in two or three years' time, Chief Minister Naveen Patnaik of Odisha stated.
One Liners Current Affairs
21-The protracted situation in Ladakh has a detrimental effect on relations between India and China, said Foreign Minister S. Jaishankar.
22-In Rajasthan's Nagaur area, real-life Kumbhakarna is now gaining attention for sleeping 300 days a year.
23-West Bengal has chosen to take no risks and continues with some relaxation till July 30, with the limitations imposed by Covid.
24-The Zika virus fear has loomed big over the coastal region of Mangaluru in Karnataka, which shares borders with Kerala.
25-Rahul Gandhi, the Congress leader, has walked out of a meeting of the Parliamentary Standing Committee on Defence due to disagreements over the topic.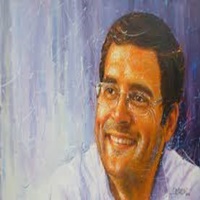 26-The Enforcement Directorate (ED) has sent a reminder notice to hardline separatist leader Syed Ali Shah Gelati, requiring him to pay a Rs 14.40L penalty within 10 days.
27-The Tamil Nadu government's Justice (retd) A.K. Rajan Commission delivers its findings on NEET to TN Chief Minister M.K. Stalin.
28-The continuance of the Ayush Mission has been approved by the Union Cabinet, which is headed by Prime Minister Narendra Modi.
29-According to the Ministry of Jal Shakti, one lakh villages and 50,000 Gram Panchayats have been designated as 'Har Ghar Jal.'
30-Telangana Congress selects a in-charge for the Huzurabad bypoll.
One Liners Current Affairs
31-The CBI has arrested an NHPC officer and two others in a Rs 5 lakh bribery case.
32-Ashwath Narayan, Karnataka's Deputy Chief Minister, said that talks are underway to adopt population policy.
33-To entice tourists, the Maharashtra government has announced a 'Adventure Tourism Policy.'
34-The Union Cabinet has authorised the extension of the Central Scheme for Judiciary for another five years.
35-Nara Chandrababu Naidu, the Telugu Desam Party (TDP) supremo and former Chief Minister, has said that CM YS Jagan has created expectations but has failed to deliver.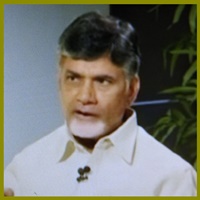 36-The national head of the Bharatiya Janata Yuva Morcha (BJYM), Tejasvi Surya, has unveiled his new team. Raju Bista was appointed as gen secy.
37-The Telangana Rashtra Samithi now has 61 lakh members.
38-The Bombay High Court's 'green order' permits for petitions on A4 paper.
39-Parshottam Rupala, Union Fisheries Minister, will conduct a virtual meeting with coastal MPs.
40-On Wednesday, a security officer opened fire on an employee at a State Bank of India branch in Hyderabad after a verbal argument.
One Liners Current Affairs
41-The term of the sub-categorisation commission for Other Backward Classes (OBCs) has been extended by 6 months, from July 31 this year to January 31 next year.
42-Ramesh Bais, a former Union Minister, was sworn in as the next Governor of Jharkhand.
43-Piyush Goyal, a Union minister, has been named Rajya Sabha leader
44-On Mamata's election case, the High Court sends a notice to BJP leader Saved Adhikari.
45-India will strike a steel-making agreement with Russia.
46-The MoU between India and Denmark in the health sector has been approved by the Cabinet.
47-Cabinet authorises a 28 percent increase in Dearness Allowance (DA) and Dearness Relief (DR).
48-Punjab has forgiven Rs 590 crore in agricultural debt.
49-Following intelligence information, the Tamilnadu Police Department clamps down on undocumented Bangladeshis.
50-The government of Andhra Pradesh formed a Cabinet sub-committee on Wednesday to oversee the state's re-survey programme.
One Liners Current Affairs
51-On Wednesday, Goa Chief Minister Pramod Sawant greeted Governor-designate P.S. Sreedharan Pillai at the Dabolim international airport.
52-Two Russian nationals have been detained for overstaying in a Goa hamlet.
53-Ayush Kavach's app includes 'Kitchen Ayurveda.'
54-In the Pulwama battle, a Pak Lashkar leader was among three terrorists killed.
55-V. Vijayasai Reddy, a Rajya Sabha member and prominent Yuvajana Sramika Rythu Congress Party leader, said that Andhra CM YS Jagan Mohan Reddy places a particular focus on the health of children and instructors.
56-Waqf Board land encroachments must be removed, says Andhra Pradesh Deputy Chief Minister Amjad Basha.
57-Y.S. Jagan Mohan Reddy, Chief Minister of Andhra Pradesh, establishes goals for fisheries and animal husbandry goods.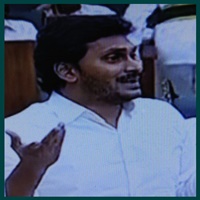 58-External Affairs Minister S. Jaishankar said that forces with a completely different purpose are at work in Afghanistan.
59-Telangana government has been aimimg to attract Rs 25K cr investment in food processing
---
Please follow and like us: