Please follow and like us:
One Liners Current Affairs- July 15, 2021
One Liners Current Affairs plays an important role in the preparation of students participating in the various competitive exams.
---
One Liners Current Affairs
1-K. Annamalai, the new president of the Tamil Nadu BJP, will take office on Friday.
2-The government of Andhra Pradesh has issued an order to establish 10% Economically Weaker Sections (EWS) quota for qualified individuals in educational institutions, admissions, and appointments who are not currently covered by any kind of reservation.
3-Santhosh George Kulangara, 49, is best characterised as a one-man army who has been to 130 countries and produced 1,800 episodes of travel documentaries that have broadcast on his own TV channel over the last decade.
4-P.S. Sreedharan Pillai, the former Governor of Mizoram, was sworn in as the next Governor of Goa on Thursday.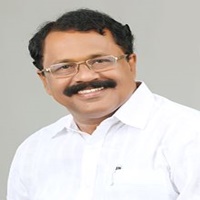 5-On Thursday, Tamil Nadu Health Minister Ma Subraminan will meet with Union Health Minister Mansukh Mandaviya in New Delhi to seek more vaccination supplies for the state.
6-Another drone was detected in the vicinity of the Air Force Station in Jammu city, which was blocked and destroyed by the Air Force using anti-drone equipment.
7-In a historic decision, a Karnataka High Court panel said that "there may be illegitimate parents, but there can never be illegitimate children."
8-In a medical equipment procurement issue, the Aam Aadmi Party (AAP) lodges a complaint against UP Medical Education Minister Suresh Khanna.
9-All private schools in Uttar Pradesh will now be subject to the Right to Information Act (RTI) and will be required to disclose the information requested under the Act.
10-On Friday, Prime Minister Narendra Modi will virtually open India's first rebuilt railway station in Gandhinagar, Gujarat's capital.
One Liners Current Affairs
11-B.S. Yediyurappa, Chief Minister of Karnataka, launches an e-bike taxi programme in Bengaluru.
12- Under MGNREGS, the Assam government would provide jobs to tea garden labourers.
13-Professor Anunay Samanta of the University of Hyderabad's School of Chemistry has been selected for the coveted Visitor's Award, 2020 for Research in Physical Sciences.
14-The Karnataka Police have apprehended a wanted Chhota Rajan gang member from Mumbai.
15-Tirumala Tirupati Devasthanams (TTD) announced that the 'goshala' (cow barn) in Palamaner, Chittoor district, would be transformed into a cutting-edge information and research centre for promoting indigenous cow breeds.
16-The Assam cabinet agreed to allow online booze sales and home delivery inside the Guwahati Municipal Corporation (GMC) jurisdiction.
17-On Thursday, Dostana Safar, a Patna-based NGO, organised a pride march in the city's Danapur neighbourhood that included members of the LGBTQ community.
18-The Karnataka government, led by Chief Minister B.S. Yediyurappa, resolves to place a monument of Basaveshwara in the Assembly.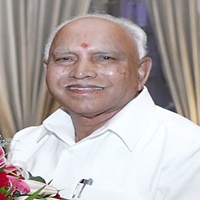 19-Nine films from Maulana Azad National Urdu University (MANUU) have been chosen for the UNESCO-supported Cultural Cinema Fest 2021 event.
20-The Reddy community applauded the Andhra Pradesh government's decision to introduce 10% Economically Weaker Sections (EWS) quota in college admissions and government jobs.
One Liners Current Affairs
21-Telangana Chief Minister K. Chandrasekhar Rao said on Thursday that his administration has begun taking steps to fill 50,000 vacancies in different ministries.
22-Construction of India's longest (11.80 km) road twin-tunnel connecting Thane and Borivali and running under the Sanjay Gandhi National Park (SGNP) will begin in March 2022.
23-Uttarakhand Chief Minister Pushkar Singh Dhami meets with Chief of Defence Staff General Bipin Rawat to discuss border development.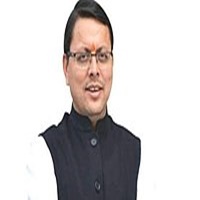 24-NOIDA-The New Okhla Industrial Development Authority.
25-Governors are not allowed to run for political office in India, according to recently appointed Goa Governor P.S. Sreedharan Pillai.
26-The Karnataka Cabinet agreed on Thursday to hold the Global Investors Meet (GIM) in Bengaluru in February 2022.
27-Telangana Municipal Administration and Urban Development Minister K.T. Rama Rao has asked Defence Minister Rajnath Singh to instruct Secunderabad Cantonment Board local military officials to exercise restraint in illegal road blockade.
28-The educational system must be redesigned along scientific lines: P.S. Sreedharan Pillai, the newly appointed Governor of Goa.
29-The Left parties, together with the Congress, held a 6-hour Odisha bandh on Thursday to protest price increases in petrol and other basic goods.
30-Manoj Sinha, Lieutenant Governor of J&K, inaugurates 35 electricity projects worth Rs 44.14 crore.
One Liners Current Affairs
31-Assam Down Town University (AdtU), one of the region's major private universities located in Guwahati, provides pan-India scholarships of up to Rs 1 crore.
32-The National Human Rights Commission criticises the Bengal government for post-election violence.
33-The Myanmar army assassinates 16 members of a civilian resistance organisation.
34-The Bharatiya Janata Party administration in Karnataka will offer a debt waiver for farmers whose breadwinners have been replaced with Covid.
35-Himachal Pradesh Urban Development Minister Suresh Bhardwaj inaugurated a digital project called Him SABE (monitoring of apple belt economy) in Fagu, around 20 kilometres from Shimla, on Thursday.
36-V. Vijayasai Reddy, a Rajya Sabha member, reaffirmed the Andhra Pradesh government's opposition to the privatisation of the Visakhapatnam Steel Plant (VSP), and said that the party's MPs would vigorously pursue the matter during the next Parliament Session.
37-Navjot Singh Sidhu is expected to be elected as the Congress Party's Punjab State President.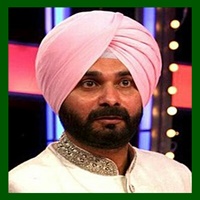 38-Prime Minister Narendra Modi inaugurated 'Rudraksha,' an International Cooperation and Convention Centre that provides a taste of the historic city of Kashi's cultural richness.
39-Goa Governor P.S. Sreedharan Pillai said that he wishes to have a personal connection with the people of Goa.
40-RTI- Right to Information Act
41-The income ceiling for non-creamy layer of Other Backward Classes (OBC) under reservations was increased from Rs 6 lakh to Rs 8 lakh by the Andhra Pradesh government on Thursday.
42-The Yogi Adityanath administration in Uttar Pradesh intends to cut infant mortality in half over the next ten years.
---
Please follow and like us: