Please follow and like us:
One Liners Current Affairs- July 13, 2021
One Liners Current Affairs plays an important role in the preparation of students participating in the various competitive exams.
---
One Liners Current Affairs
1-Indian fugitive jeweller Mehul Choksi, sought in India in connection with a Rs 13,500 crore Punjab National Bank (PNB) fraud case, has been granted permission to return to Antigua for treatment.
2-Defamatory Content: The High Court orders activists to remove tweets criticising minister Hardeep Singh Puri's wife, former United Nations Assistant Secretary General Lakshmi Puri.
3-Kerala Governor Arif Mohammad Khan will attend a dowry abuse protest in Thiruvananthapuram on Wednesday.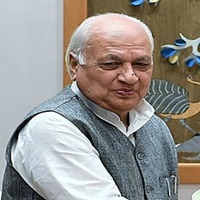 4- V. Vijayasai Reddy, a Rajya Sabha member and prominent Yuvajana Sramika Rythu Congress Party (YSRCP) leader, has said that the Centre would do justice in water conflicts.
5-The Tamil Nadu police have formed a squad to investigate a gangrape on the Palani temple grounds.
6-Himachal flash floods: 7 people rescued by the NDRF, 9 people remain missing in Kangra area
7-The Vishwa Hindu Parishad (VHP) has written to the Uttar Pradesh State Law Commission, requesting that the one-child rule be removed from the draught of the Population Control Bill.
8-In K'taka, gramme panchayat libraries will be converted into digital schools.
9-The Yogi Adityanath government's 'Elderline' initiative interacts with vulnerable elderly people.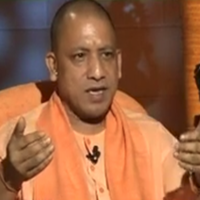 10-Yogi Adityanath, the Chief Minister of Uttar Pradesh, is now planning to abolish 'outdated' legislation.
One Liners Current Affairs
11- Many Indians want Union Road Transport and Highways Minister Nitin Gadkari to become Petroleum Minister.
12-The Odisha BJP is ramping up its campaign against the BJD-led administration of Naveen Patnaik ahead of the state's forthcoming panchayat and urban local body elections.
13-CBI investigates three sites in Madurai for Sri Lankan passports.
14-On Tuesday, the brother of BJP MP Dharmapuri Arvind and the head of the BJP's Mahabubnagar district unit chose to join the Congress.
15-The CBI has been ordered by the Ministry of Home Affairs to investigate the unexplained murders of Rosy Sangma and her brother Samuel Sangma.
16-Ma Subramanian, Tamil Nadu's Health Minister, launched a pneumococcal vaccination programme for children under the age of five.
17=South Indian celebrity and Makkal Needhi Maiam leader Kamal Haasan has requested that TN establish an educational radio station.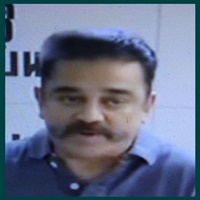 18-PM Modi will visit Varanasi on July 15 to launch projects worth Rs 1,500 crore.
19-The Centre has approved Rs 5,008.79 crore for Karnataka's Jal Jeevan Mission.
20-In the Cabinet Committee on Political Affairs, Bhupender Yadav, Sonowal, and Mandaviya serve.
One Liners Current Affairs
21-Suhail Shaheen, spokesman for the Tehreek-e-Taliban Afghanistan, says Pakistan cannot dictate to us.
22-The Delhi Development Authority (DDA) will establish a sub-committee to investigate the e-auction of religious property.
23- The Madras High Court has dismissed a PIL filed against a committee formed to examine the effect of the National Eligibility-cum-Entrance Test (NEET).
24-M.K. Stalin, Chief Minister of Tamil Nadu, has urged Union Finance Minister Nirmala Sitharaman to exclude muscular atrophy medicines from duty.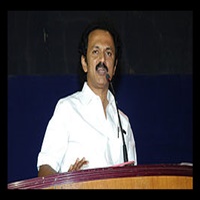 25-D. Ravikumar, leader of the Viduthalai Chiruthaigal Katchi (VCK) and MP from Villupuram Lok Sabha constituency, has requested an all-party meeting on the Mekedatu dam from the Puducherry government.
26-National Cadet Corps (NCC) is expected to become a topic at Gauhati University colleges.
27-Telangana Industry and Information Technology Minister K.T. Rama Rao has proposed an exclusive zone in Telangana for Singapore businesses.
28-The Delhi Development Authority (DDA) approves affordable rental housing projects.
29-Andhra Pradesh police in Chittoor district apprehend an inter-state two-wheeler lifting gang at nine locations in AP and seven locations in Karnataka.
30-In Bhutan, India introduced the BHIM-UPI-led services.
One Liners Current Affairs
31-Prime Minister Narendra Modi emphasises the Northeast's micro containment Covid technique.
32-Students taking SSLC examinations in K'taka may travel for free.
33- Madras High Court warns actor Joseph Vijay that tax cheating is anti-national.
34-Kerala Chief Minister Pinarayi Vijayan writes to K'taka opposition leader Siddaramaiah over the language dispute.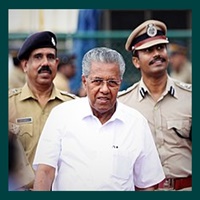 35-Somu Veerraju, head of the Andhra Pradesh Bharatiya Janata Party (BJP), chastised the state administration for reportedly considering the Polavaram project to be an ATM.
36-Dhanesh Sheth, a close aide to Choksi, is granted bail in the PNB fraud by a Mumbai court.
37-Swati Maliwal is the Chairperson of the Delhi Commission for Women.
38-Y.S. Sharmila, head of the YSR Telangana Party (YSRTP), goes on a hunger strike to seek employment for the jobless.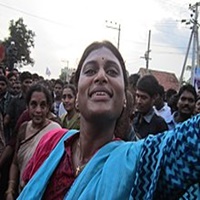 39-On Tuesday, an NREGA employee was burned alive when a local sarpanch set fire to him in Telangana.
40-The media school at Hyd Varsity mourns the death of alumni Kathi Mahesh.
41-Telangana's government will create an annual recruiting schedule.
42- The Assam Human Rights Commission (AHRC) panel has ordered an investigation into 'police encounters.'
---
Please follow and like us: