Please follow and like us:
One Liners Current Affairs- July 21, 2021
One Liners Current Affairs plays an important role in the preparation of students participating in the various competitive exams.
---
1-Mohan Bhagwat, Chief of the Rashtriya Swayamsevak Sangh (RSS), said that the Citizenship Amendment Act (CAA) and the National Register of Citizens (NRC) will not affect Muslims in any manner.
2-The Insolvency and Bankruptcy Board of India (IBBI) permits IRPs to employ experts to help them resolve complicated cases.
3-Tedros Adhanom Ghebreyesus, Director General of the World Health Organization (WHO), said on Wednesday that the coronavirus epidemic is a test that the world is failing.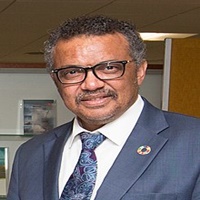 4-Karnataka will establish a fruit processing cluster worth Rs 500 crore.
5-Typhoon Cempaka, the seventh typhoon of the year, made landfall in south China's Guangdong Province.
6-According to researchers from one of Sri Lanka's top institutions, the Sinopharm vaccine is extremely effective against the Delta form.
7-K'taka becomes the first state to offer transsexual people with a reserve.
8-Urmil Kumar Thapliyal, a well-known theatrical director, humorist, and prominent journalist, died.
9-In a case involving over Rs 71 lakh in embezzlement, NBW was issued against Salman Khurshid's wife Louise Khurshid.
10-The Nepal Tourism Board is putting in place a scheme to offer temporary work to people who have lost their jobs.
One Liners Current Affairs
11-The Allahabad High Court's Lucknow bench has ordered state authorities to clamp down on two-wheelers that pollute the environment by employing modified silencers.
12-According to The Guardian, Imran Khan, Pakistan's Prime Minister, was designated as a person of interest by India in 2019.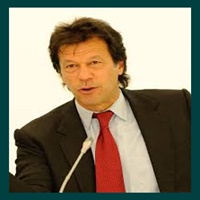 13-The Marriage Registration Ordinance in Sri Lanka has been amended by the Sri Lanka Cabinet to enable Muslim women to marry under ordinary law.
14-According to a recent research published in The Lancet, more than 1.5 million children worldwide, including 1,19,000 in India, have lost at least one parent as a consequence of Covid-19.
15- YouTube, which is owned by Google, is introducing a new feature called "Super Thanks," which will allow viewers to reward their favourite artists on the site.
16- Ariel Henry has been sworn in as Haiti's next Prime Minister.
17-Salman Khan has begun filming "Tiger 3." On social media, a video showing him pumping muscle has gone viral.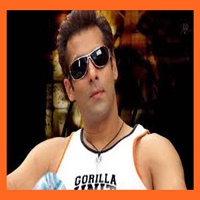 18-Netflix, which has 209 million paying subscribers, is preparing to enter the mobile gaming market.
19-The Veer Surendra Sai (VSS) Airport in Jharsuguda, Odisha, has received an Instrument Landing System (ILS).
20-Thomas Barrack, a former adviser to US President Donald Trump, has been accused of acting as a foreign agent.
One Liners Current Affairs
21-Google is introducing new privacy capabilities in the Chrome browser that will assist Android users in keeping track of which websites have access to what types of information.
22-Morocco has designated French President Emmanuel Macron as a person of interest for 2019.
23= Instagram is testing a new 'Collab' function in India.
24-Maharashtra Governor honours Planet Marathi platform creator Akshay Bardapurkar
25-Jamie Kermond, an Australian showjumper, has been barred from competing in the Tokyo Olympics after testing positive for cocaine.
26-President Arif Alvi of Pakistan has approved two significant laws, one of which safeguards women's property rights and protects them from harassment.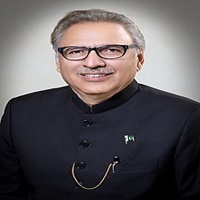 27-Vice President M. Venkaiah Naidu launches the World Universities Summit, urging India to be a "Vishwaguru" in education.
28-The Congress accused Minister of State for Health Bharati Pravin Pawar of deceiving Parliament by providing "fake information" that no fatalities were caused by a shortage of oxygen.
29-The Aditya Birla company is planning a large investment in a project at the Gorakhpur Industrial Development Authority (GIDA) in Gorakhpur.
30-Rajnath Singh, Defence Minister and Lucknow MP, unveils Lalji Tandon's monument in Lucknow.
One Liners Current Affairs
31-Scientists unearth 15,000-year-old viruses in a Tibetan glacier.
32-Raghu Ram, a hyd doctor, is the first Indian to be honoured by the Association of Surgeons of Great Britain and Ireland (ASGBI).
33-The Civil Aviation Ministry, led by Union Minister Jyotiraditya Scindia, has established three advisory committees to investigate the sector's problems.
34-Airtel and Intel have announced a partnership to expedite 5G deployment in India.
35-Flipkart Camera, an Augmented Reality (AR) feature in the Flipkart App, offered an immersive e-commerce experience.
36-The United Kingdom and France have reached an agreement on English Channel crossings.
37-A plane crash-lands in Somalia, killing everyone on board.
38-Daler Mehndi releases a rock-sufi song featuring Pakistani qawwals on Eid.
39-At the All India Institute of Medical Sciences (AIIMS) in Delhi, India's first fatality from the H5N1 virus, commonly known as 'Avian Influenza' or 'Bird Flu,' occurred.
40-Liverpool has lost its UNESCO World Heritage status.
One Liners Current Affairs
41-India successfully flight-tested a low-weight, fire-and-forget man-portable anti-tank guided missile developed in-house (MPATGM)
42-Google Maps will assist users in 100 countries in avoiding congested traffic.
43-The next generation surface-to-air missile Akash Missile (Akash-NG) was successfully flight-tested by India from the Integrated Test Range (ITR) off the coast of Odisha.
44-Jog Falls in Karnataka will receive a ropeway and night illumination.
45-Indians will benefit from the Canadian government's family reunion programme.
46-In August, 3,000 supporters of the Vizag steel factory will demonstrate in Delhi.
47-The state of Tamil Nadu will no longer use outsourcing to fill government positions.
48-Bhagat Singh Koshyari, Governor of Maharashtra
49-The Tamil Nadu Forest Department gathers 100 kilogrammes of plastic trash from Krusadai Island.
50-Clubhouse, an audio conversation app, has gone invite-free.
One Liners Current Affairs
51-The BJP compares Mamata's "Khela Diwas" on August 16 to the Muslim League's "Direct Action Day."
52-Telangana was not a free gift, but was earned through hard work, according to Chief Minister K. Chandrasekhar Rao.
53-Balakrishna, a Telugu actor, has been ridiculed for his remarks on AR Rahman and Bharat Ratna.
54-The Reserve Bank of India has approved IDFC's withdrawal from IDFC First Bank.
55-Ethiopian and Indian films take home top honours at the inaugural international Culture Cinema Film Festival-2021, which ended in Mumbai.
56-TTDs (Tirumala Tirupati Devasthanams) will soon begin selling aromatic incense sticks manufactured from flowers given to the god.
57-Haseeb Hameed, the recalled England opener, struck a battling century to help the County Select XI reach 220/9 at stumps on the second day of the warm-up match against the visiting Indian Test squad.
58-Telangana Chief Minister K. Chandrasekhar Rao said that the state, which was endowed with a plethora of resources, suffered under rulers from the previous unified Andhra Pradesh.
59-Bhagat Singh Koshyari, the Governor of Maharashtra, has published a book about post-Article 370 Kashmir.
---
Please follow and like us: