Please follow and like us:
One Liners Current Affairs- July 22, 2021
One Liners Current Affairs plays an important role in the preparation of students participating in the various competitive exams.
---
One Liners Current Affairs
1-Instagram can now translate text in stories automatically.
2-IT searches at Dainik Bhaskar's offices throughout the nation
3-The Rajasthan government will shortly issue the long-awaited Electric Vehicles (EV) Policy.
4-Wendy Sherman, the United States' Deputy Secretary of State, will visit China.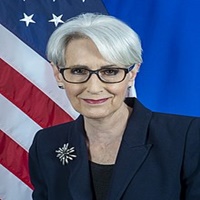 5-KTS Padannayil, a veteran theatre and cinema actor, has died.
6-Google has begun to push out 'Backup by Google One.'
7-The judiciary must be free of political influences; a dual system is not possible. SC
8-US President Joe Biden thinks that children under the age of 12 will soon be allowed to get Covid vaccines.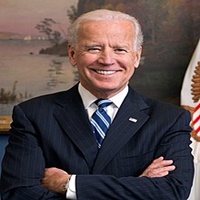 9-Researchers discovered that a fermented soybean dish often given for breakfast in Japan may be beneficial against the virus that causes Covid-19, SARS-CoV-2.
10-Ten people were wounded in a shooting at a bar in the Italian city of Taranto.
One Liners Current Affairs
11-Deepak Dulhera, a BJP youth leader, has been arrested for rioting and attempting to kill.
12-Gujarat Urja Vikas Nigam Limited (GUVNL), a state-run company, has withdrawn its subsidies, leaving 4,000 solar projects stranded.
13-In light of the farmers' protest, Jantar-Mantar has been fortified with several layers of security.
14-Chennai schools provide online complaint boxes for sexual offences.
15-Following defections, the AIADMK dissolves its Erode Rural unit.
16-The Bootleg wildfire in Oregon, presently the biggest ongoing inferno in the United States, has burned over 390,000 acres and is just 32% controlled.
17-The UK is seeking a new post-Brexit agreement with the EU on Northern Ireland issues.
18-Tesla CEO Elon Musk has said that the company would begin accepting Bitcoin payments.
19-Covid-19 has infected about 4 million children in the United States.
20-Nanjing, the capital of China's Jiangsu province, has begun nucleic acid testing in response to additional Covid instances.
One Liners Current Affairs
21-The United Kingdom will pay France $74 million to fight an increase in illegal immigration.
22-The Directorate of Vigilance and Anti-Corruption (DVAC) conducted a search on the home of ex-Tamil Nadu Minister Vijayabhaskar.
23-During a pandemic, the average life expectancy in the United States falls by 1.5 years.
24-On July 30, Prime Minister Narendra Modi will open nine new medical institutions in the Siddhartha Nagar area.
25-France enforces a health pass as the fourth pandemic wave begins.
26-The crew of the cargo ship MV Kanchan, which was stranded off the coast of Gujarat, was rescued.
27-The UAE was involved in the selection of 400 UK mobile phone numbers for espionage purposes.
28-Homicides in Mexico will decrease by 3.5 percent in the first half of 2021.
29- IBM, a global software company, will digitise Bengaluru airport operations.
30-T.S. Tirumurti, India's Permanent Representative to the United Nations, talks with UNGA's Bozkir ahead of India's assumption of the UN Security Council chair.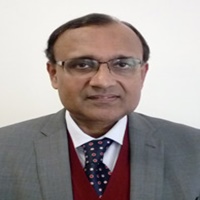 One Liners Current Affairs
31-Manish Tewari, a Congress Lok Sabha MP, tabled an adjournment motion in the Lok Sabha on Thursday to debate the Pegasus project.
32- The United States and Germany have reached an agreement on the Nord Stream 2 problem.
33-CFI- The Coaching Federation of India
34-On his birthday, Telangana IT Minister K.T. Rama Rao announced that he would give 100 bespoke cars to individuals with impairments as part of the 'Gift a Smile' programme.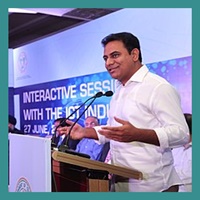 35-KRMB stands for Krishna River Management Board.
36-After stepping down as CM, he intends to travel the state for the next 10-15 years in order to strengthen the BJP: B.S. Yediyurappa, the Chief Minister of Karnataka,
37-Rajasthan Education Minister Govind Singh Dotasara stated that all schools in the state that have been shuttered due to the epidemic would reopen on August 2.
38-The Congress has demanded that the CBI investigate the'scam' Pradhan Mantri Kisan Samman Nidhi (PM-KISAN) programme in Assam.
39-Former CBI Director Alok Verma has been put on the Pegasus list after being fired.
40-Sonia Gandhi, the temporary President of the Congress, named Ganesh Godiyal as the new Uttarakhand unit head, succeeding Pritam Singh.
One Liners Current Affairs
41- Up to March 2021, 1,549 water bodies have been repaired, renovated, and restored under the 'Repair, Renovation, and Restoration (RRR) of Water Bodies' programme.
42-Flooding has occurred in 16 Telangana districts as a result of heavy rainfall.
43-The Gujarat government stated that Classes 9 to 11 will also begin on July 26, subject to 50% capacity and parental permission.
44-Odisha Chief Minister Naveen Patnaik inaugurated a Tata Consumer Products Limited (TCPL) tea packaging plant at the Gopalpur Industrial Park in Ganjam district on Thursday.
45-Sharan Shetty, an Indian amateur photographer, was named 'First Place Photographer of the Year' at the annual iPhone Photography Awards (IPPAWARDS) for his picture titled 'Bonding.'
46-Indian and British warships conduct a two-day maritime exercise in the Bay of Bengal.
47-Y.S. Jagan Mohan Reddy, Chief Minister of Andhra Pradesh, has distributed Rs 491 crore to 3.2 lakh women under the 'YSR Kapu Nestham' programme.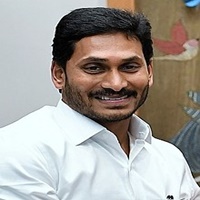 48-Bengal has released its Class 12 results, with a pass percentage of 97.69.
49-During the second wave of Covid, 52 nations assisted India: Centre
50-The Andhra Pradesh government has withdrawn its petition in the Supreme Court seeking a stay on the Amravati 'land scam' investigation.
One Liners Current Affairs
51-12 BJP MLAs who have been suspended from the Maharashtra Assembly for a year have filed a petition with the Supreme Court.
52-Rumana Sultana takes first place in the Higher Secondary examinations in Bengal, scoring 499 out of 500.
53-A total of 1,023 fast track courts have been established for rape and POCSO Act cases: Irani
54-India and China will have military talks shortly to address border problems.
55-Madras High Court bans the state from purchasing non-disabled-accessible buses.
56-The Supreme Court refused to order the Centre and the UPSC to give candidates who failed their final try at the coveted civil services test in October last year another chance.
57-Anupam Kher and Neena Gupta have shared the first look of 'Shiv Shastri Balboa.'
58-Reena Roy, the actress, and Bappi Lahiri, the disco king, will appear as special guests in future episodes of the singing reality programme "Indian Idol Season 12."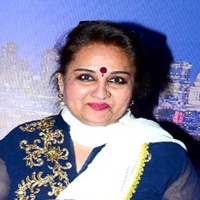 59-Rs 10 lakh to the relatives of government general insurance workers who died as a result of Covid
60-In Assam, the Directorate General of GST Intelligence (DGGI) uncovers a Rs 338 crore fraudulent invoicing scam.
One Liners Current Affairs
61-Vishal, a Telugu actor currently filming his next film, tentatively named "Vishal31," was wounded during filming the action film's finale sequence.
62-'RRR' combines passion, action, and patriotism: KV Vijayendra Prasad is a writer.
63-Sopan Narsinga Gaikwad, 108, dies before the Supreme Court decides to consider a lawsuit he filed over 50 years ago.
64-Farmers begin 'Kisan Sansad' at Jantar Mantar, one of the three Central Farm Laws in the heart of the national capital.
65-Adhyayan Summan, an actor-singer, has released a preview for his forthcoming song "Jab se dekha."
66-Sonu Sood and director Farah Khan have collaborated on a music video project.
67-Pattnaik, an artist, presents sand art for Indian sportsmen at the Tokyo Olympics.
68-LG Electronics incorporates a microphone and speakers into a face mask to facilitate seamless interactions.
69-Tamil will be used as a communication language in TN government agencies.
70- On July 23 and 24, the Union Territory of Puducherry will have its third immunisation celebration.
One Liners Current Affairs
71-After Noida, Gorakhpur is currently the most popular location for businessmen in Uttar Pradesh.
The Competition Commission of India (CCI) accused Amazon of hiding information in the acquisition of Future Group's Future Group subsidiary.
72-A virus accessible on the Dark Web for little over Rs 3,600 ($49) is assisting hackers in stealing the information of Mac and Windows users, according to cyber experts.
73-In the second wave, the Andhra Covid contact centre handled 10L teleconsultations.
74-In the previous year, 7 out of 10 Indians were victims of IT support scams: Microsoft
75-Air India lost 56 workers as a result of Covid as of July 14: Centre
---
Please follow and like us: