Please follow and like us:
One Liners Current Affairs- July 23, 2021
One Liners Current Affairs plays an important role in the preparation of students participating in the various competitive exams.
---
One Liners Current Affairs
1-Schools in Andhra Pradesh, including those funded by the 'Nadu-Nedu' programme, will open on August 16.
2-The Rashtrapati Bhavan has agreed to reopen its premises and museum to the general public on August 1.
3-Raj Kundra, a businessman, and his IT director, Ryan Thorpe, will be held in police custody until July 27.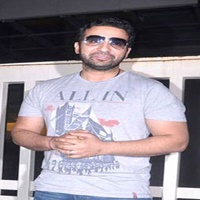 4-The DMK administration, led by Chief Minister M.K. Stalin, plans to transform Hosur into Silicon Valley: T. Mano Thangaraj, Minister of Information Technology in Tamil Nadu
5-Vice Admiral Vinay Badhwar, India's top hydrographer, gets the Alexander Dalrymple Award.
6-The Reserve Bank of India has increased the borrowing ceiling for directors on bank boards to Rs 5 crore.
7-Naveen Patnaik, the Chief Minister of Odisha, has virtually launched three industrial projects totaling Rs 436.93 crore.
8-The first CM-level meeting was conducted in Shillong to discuss border issues between Assam and Meghalaya.
9-My first goal in B'luru is to build world-class facilities: B.S. Yediyurappa, the Chief Minister of Karnataka,
10-India and Israel would cooperate in biological sciences and agritech.
One Liners Current Affairs
11-Manoj Sinha, the Lieutenant Governor of Jammu & Kashmir, launched night flight operations at the Jammu Airport.
12-The 12-day-long world-famous Rath Yatra concluded in Odisha's Puri with the sacred trinity of Lord Jagannath, Lord Balabhadra, and Devi Subhadra.
13-The Indian Railways has called for proposals to operate 29 pairs of trains in a public-private partnership (PPP)
14-Syed Ainul Hasan has been appointed as the next Vice Chancellor of the National Urdu University in Hyderabad.
15-US Secretary of State Antony Blinken will visit India to discuss "shared objectives."
16-Forty minors, including 16 girls and two adults, were rescued in Sikkim after being trafficked from Assam, and two were detained.
17-Approximately 60,000 individuals benefitted from the Pradhan Mantri YUVA (PM YUVA) Yojana:
18-Thousands of Indian students would be relieved that Dubai has been selected as the NEET site.
19-A tailored crash course for Covid-19 frontline employees has been started, with the goal of training about one lakh individuals in six healthcare-related job positions.
20-Zimbabwe stunned Bangladesh in the second T20 International, winning by 23 runs to keep the three-match series alive.
One Liners Current Affairs
21-The Confederation of All India Traders (CAIT) applauds the K'taka High Court's decision to reject Amazon and Flipkart's request for a stay of an investigation by the Competition Commission of India (CCI) into the two firms' e-commerce business model in India.
22-The Indian Youth Congress (IYC) opposes Union Minister Meenakshi Lekhi for referring to farmers as "mawalis" and wants an apology.
23-Snapchat's new Augmented Reality (AR) Lens will assist users in training like Olympians.
24-Odisha Chief Minister Naveen Patnaik has directed that authorities be fully prepared for the third wave.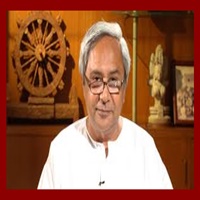 25-At the conclusion of the day's trading, Zomato's market capitalization was close to Rs 1 lakh crore.
26-The Indian Navy will participate in the 325th Russian Navy Day festivities.
27-redBus has announced the launch of India's first vaccinated bus service on 600+ key routes throughout the nation.
28-The Securities and Exchange Board of India (SEBI) has extended the deadline for top 100 firms to conduct their AGMs (AGM)
29-Defence Minister Rajnath Singh has praised the Army's difficult terrain expedition ARMEX-21 in the Himalayan area.
30-The Delhi Traffic Police established a 23-kilometer green lane in the city from Jasola to Rajendra Place to aid in the transportation of a cadaveric liver in order to save the life of a BSF policeman.
One Liners Current Affairs
31-Develop a mechanism to minimise delays in submitting appeals, says the Supreme Court to the CBI director.
32-In Rajasthan, parents start the 'No Vaccine, No School' campaign.
33-On the Google Play Store, the Google-owned YouTube app for Android users has reached a staggering 10 billion downloads.
34-The Supreme Court chastises the Delhi Jal Board for filing 'petition after petition,' dismissing the most recent one.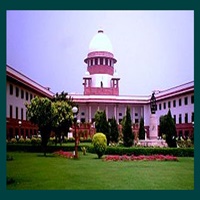 35-The Tamil Nadu Health Department would close gutka and paan outlets.
36-The Karnataka Secondary Education Examination Board (KSEEB) has published the key answers for the Secondary School Leaving Certificate (SSLC) test, often known as Class 10.
37-According to the Centers for Disease Control and Prevention (CDC), a drug-resistant "superbug" fungus is quickly spreading in the US states of Texas and Washington.
38-Hyd's T-Hub has launched the Global Markets Accelerator Program 2.0.
39-The book 'Renegades: Born in the USA,' a compilation of frank, personal, and amusing discussions between Barack Obama, the 44th President of the United States, and renowned artist Bruce Springsteen, will be released this October.
40- Following its recovery from a computer glitch, NASA's Hubble Space Telescope has published fresh pictures.
One Liners Current Affairs
41-FICCI- The Federation of Indian Chambers of Commerce and Industry
42-UNDP- The United Nations Development Programme
48-Tibetan organisations are displeased with Beijing's selection to host the 2022 Winter Olympics.
49-Motkupalli Narasimhulu, a senior Dalit politician in Telangana, has resigned from the Bharatiya Janata Party (BJP)
50-The Lok Sabha has been told that 100 seismic stations would be built during the next five years.
51-Because of Governor Arif Mohammed Khan's recent day-long fast, Kerala government workers are now required to declare that they have neither received or paid dowry.
52-The opposition All India Anna Dravida Munnetra Kazhagam (AIADMK) will hold a protest on July 28 against the governing Dravida Munnetra Kazhagam (DMK) for failing to fulfil election pledges.
53-In the Loni assault case, the K'taka High Court grants relief to Twitter India MD Manish Maheshwari.
54-Andhra Pradesh Industries Minister Mekapati Goutham Reddy inaugurates the Sonu Sood-funded O2 facility in Atmakuru, Nellore district.
55-Kerala State Health Minister Veena George disputes that 1 million vaccine pills are sitting unused.
56-According to The Associated Chambers of Commerce and Industry of India, hypertension, digestive disorders, and diabetes are the top three most common noncommunicable diseases (NCD) (ASSOCHAM).
57- NCLAT- The National Company Law Appellate Tribunal
58- UNESCAP- The UN Economic and Social Commission for Asia Pacific.
59-From July 25 to July 31, the Philippines will impose a travel restriction on Malaysia and Thailand in order to avoid the spread of the highly contagious Covid-19 Delta strain.
60-Twitter CEO Jack Dorsey believes that the internet needs a local currency such as Bitcoin.
One Liners Current Affairs
61-The continuing unabated Covid-19 epidemic in New South Wales (NSW), Australia's most populated state, has been declared a national emergency.
62-More than 50 Non-Resident Indians (NRIs) have submitted investment offers to the Yogi government.
63-Rajasthan's Mukhyamantri Chiranjeevi Swasthya Bima Yojna: Over 1.2L gain from free treatment
64-Prayagraj will construct tourism attractions in Uttar Pradesh before the Kumbh Mela in 2025.
65-The Australian government is funding a new rare earth metals factory in order to cut China down to size.
66-The ninth session of the South Korea-US vice foreign ministerial strategic conversation was conducted in Seoul by South Korean Vice Foreign Minister Choi Jong-kun and visiting US Deputy Secretary of State Wendy Sherman.
67-New Zealand suspends visa-free travel with Australia (
68-The 100th Apache helicopter fuselage has been delivered by the Tata-Boeing Hyd facility.
69-V. Vijayasai Reddy, a Rajya Sabha MP and senior YSRCP leader, stated on Friday that all of the party's MPs were battling in Parliament for the welfare of Andhra Pradesh on matters like special category status, Polavaram, Visakhapatnam Steel Plant (VSP), and others.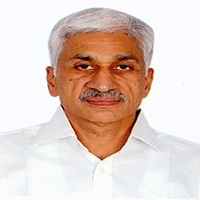 70-At least 30 people are said to have been buried alive in Maharashtra when a section of a hill collapsed on their houses after heavy rain.
One Liners Current Affairs
71-The Pfizer jab has been conditionally authorised for Australians aged 12 to 15.
72-The Centers for Disease Control and Prevention (CDC) in the United States has hinted at Covid booster dosages for 'immunocompromised' individuals.
73-Kirodi Lal Meena of the Bharatiya Janata Party will present a private member's Bill for an unified civil code in Rajya Sabha.
74-The Bharatiya Janata Yuva Morcha (BJYM), the BJP's youth wing, has launched the campaign "Cheer4India – Be Like an Olympian."
75-The International Monetary Fund (IMF) board of directors has approved policy changes to assist low-income countries.
76-The United States conducts airstrikes in support of Afghan troops, according to the Pentagon.
77-Karnataka reduces stamp duty on flats worth less than Rs 45 lakh.
78-Karnataka would include all groups, with the exception of SC/ST/OBCs, in the Economically Weaker Section (EWS) reserve quota.
79-Guinea, an African country, has chosen to send a five-member delegation to the Tokyo Olympic Games after withdrawing from the quadrennial event due to the reappearance of the Covid-19 version.
80-Bangladesh won the first T20 International against Zimbabwe by an eight-wicket margin at the Harare Sports Club, taking a 1-0 lead in the three-match series.
One Liners Current Affairs
81-Saudi Arabia has declared the successful completion of this year's Hajj season, which was free of Covid-19 and other infectious illnesses.
82-Iran builds a large oil pipeline to circumvent the Hormuz Strait.
83-Ravi Kishan, a Bharatiya Janata Party MP from Uttar Pradesh, will propose a private member's bill on population limitation in the Lok Sabha.
84-Naseemuddin Siddiqui, a Congress politician and former BSP minister, is being investigated for his role in the monument scandal in Lucknow and Noida during Mayawati's tenure.
85-Instagram, which is owned by Facebook, is now testing a new tool called "Limits" to combat targeted abuse.
86-In Nigeria's capital, Abuja, cholera kills 60 people.
87-According to a World Health Organization (WHO) expert, the third wave of the coronavirus epidemic in Africa is at a crossroads.
88-The Yogi Adityanath administration in Uttar Pradesh has placed restrictions on the Bahujan Samaj Party's much-publicized 'Brahmin Sammelans.'
89-The grabbing and shredding of paper, according to Rajya Sabha Chairman M. Venkaiah Naidu, is a blatant attack on democracy.
90-Beginning August 6, Italy will need Green Passes for all indoor eating establishments.
91-Santanu Sen, a Trinamool Congress MP, has been suspended for the remainder of the Rajya Sabha term.
92-In Ecuador jail riots, 21 people were murdered and others were wounded.
93-In India, WhiteHat Jr. has launched 1:1 live online music lessons.
94-Palestinian President Mahmoud Abbas and Israeli Minister of Public Security Omer Barlev spoke about peace and security.
---
Please follow and like us: