Please follow and like us:
One Liner Current Affairs- January 6, 2023
The government reported on Friday that real wages in Japan fell 3.8% in November 2022, the largest decline in more than eight years and the eighth consecutive month of declines.
2-David Beckham, a teenage cyclist from India who competed in the Commonwealth Games 2022 in Birmingham, claimed that taking part in the Khelo India Youth Games helped his cycling career and gave him the self-assurance to perform to his highest potential in international competitions.
3-Relative to the previous month's record of 4.5%, the unemployment rate in the Philippines dropped to 4.2% in November 2022, according to official data released on Friday.
One Liner Current Affairs
4-England's left-arm fast bowler Reece Topley, who will play for Durban's Super Giants in the inaugural SA20, felt the newly-launched competition will be a fantastic platform to get off to a strong start before the 2023 Indian Premier League (IPL).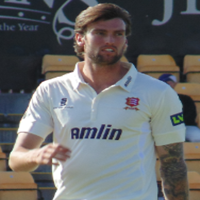 5-On January 10, Paarl Royals, led by David Miller, will play MI Cape Town, captained by Rashid Khan.
6-Senior CERN scientist Archana Sharma stated her Indian background and upbringing have helped her serve the globe as one family in dedicating her Pravasi Bharatiya Samman award to the students of India.
One Liner Current Affairs
7- This year's Pravasi Bharatiya Samman awards, which will be given out by President Droupadi Murmu during the 17th Pravasi Bharatiya Divas Convention in Indore from January 8 to 10, will be given to 27 people, including prominent CERN scientist Archana Sharma.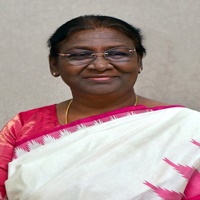 8-In addition to managing collaborations, CERN scientist Archana Sharma has been mentoring Indian interns since India joined the organisation as a member state in 2017.
9-Archana Sharma, a CERN scientist, graduated from BHU Varanasi with a master's degree in nuclear physics. She then went on to earn a PhD in particle physics from Delhi University in 1989 and a D Sc in "Instrumentation for High Energy Physics" from the University of Geneva in 1996.
One Liner Current Affairs
10-The pilot and other crew members have been invited by Delhi Police to participate in the investigation of a guy who urinated on a female co-passenger on an Air India flight from New York to Delhi.
Meanwhile, Shankar Mishra's attorneys claimed that a settlement had been reached and the elderly woman had received compensation.
The accused Shankar Mishra holds the position of vice president for the Wells Fargo India branch, a large American financial services corporation with its headquarters in California.
11-Sonia Gandhi, chair of the UPA, is stable and improving after being taken to Sir Gangaram Hospital with a respiratory ailment.
On December 28, Congress Foundation Day, the former leader of the body was last spotted in the open. She had previously taken part in the Bharat Jodo Yatra on December 24 in Delhi.
12-Rahul Gandhi, the leader of the Congress, attacked the Central government on Friday over the Agniveer Scheme and claimed that Haryana has become the "champion in unemployment with no opportunities for youth."
One Liner Current Affairs
13-After receiving a bomb threat on Friday, students and faculty at the National Academy for Learning (NAFL) school in Bengaluru's Basaveshwara Nagar neighbourhood began to panic.
*According to the police, a bomb threat was made to the school's official email address, saying that there were four gelatin sticks on the premises that might go off at any moment.
14-Madhya Pradesh Home Minister Narottam Mishra announced in Bhopal on Friday that an investigation has been launched into a plane crash occurrence in the Rewa area of the state where one pilot was killed and another was injured.
15- The Rajasthan State Social Welfare Board's second general meeting, which was held on Friday, proposed allowing women to work from home when they are menstruating.
Watch for more, One Liner Current Affairs here
For video news of India and the world, click here
Please follow and like us: