Please follow and like us:
One Liner Current Affairs- December 30, 2022
1-The Unique Identification Authority of India (UIDAI) said on Friday that people can use their Aadhaar cards with confidence to access benefits and services, but they should practise the same level of usage hygiene as with any other identity document, such as a bank account, Permanent Account Number (PAN), or passport.
2-Aadhaar holders can contact UIDAI via phone at the toll-free helpline 1947, which is open around-the-clock, or by email at help@uidai.gov.in if they suspect any unauthorised use of their identification number or have any other questions about it.
One Liner Current Affairs
3-Commuters won't be permitted to leave Rajiv Chowk metro station after 9 p.m. in an effort to control the congestion on New Year's Eve. Passengers can access the station up until the last train departs, though. The declaration was made public by the Delhi Metro Rail Corporation (DMRC).
4-A cargo ship transporting trucks capsized in the Ganga river following an accident in Sahibganj, Jharkhand. A missing truck driver has been reported.
One Liner Current Affairs
5-On Friday morning, Heeraben Modi, mother of Prime Minister Narendra Modi, had her final rites performed at a crematorium in Gandhinagar.
At the U.N. Mehta hospital in Ahmedabad, where she had been taken on Wednesday for various heart-related issues, Heeraben died suddenly.
The "agnidah" was presented by Narendra Modi and his older brother Somabhai to Heeraben's mortal remains.
6- Rishabh Pant, an Indian cricketer, was hurt in a car accident on Thursday close to Roorkee in Uttarkhand, according to the police.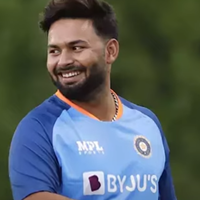 The cricketer was travelling from Delhi back to his home when the accident happened close to Hammadpur Jhal.
The medical professionals report that Pant has wounds on his forehead and leg.
7-Due to community resistance, Riya Kumari's last rituals could not be performed at her home village in Jharkhand.
Later, at the Muktidham crematorium in Khirgaon, Hazaribagh, Kumari aka Isha Alya was cremated.
Kumari, a citizen of Chouparan block's Mahudi village, had worked in the entertainment business for more than ten years.
8-The decision In Tamil Nadu, the ruling DMK and the opposition AIADMK are at odds about what should be included in the Pongal gift basket.
The addition of an entire sugarcane stalk to the Pongal gift basket, which now only includes 1 kilogramme of raw rice, 1 kg of sugar, and Rs 1,000 in cash, was announced by Chief Minister M.K. Stalin on Wednesday.
One Liner Current Affairs
9-According to Railways Minister Ashwini Vaishnaw, Mamata Banerjee's anger was not warranted by the BJP fans' shouts of "Jai Shri Ram" as she arrived for the inaugural ceremony of West Bengal's maiden Vande Bharat Express on Friday.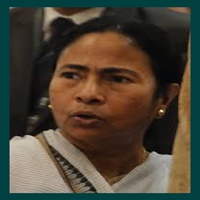 10- Gayathri Raghuram, a suspended BJP official in Tamil Nadu, claimed on Friday that she was the target of personal assaults by K. Annamalai's "war room" within the party.
For more, One Liner Current Affairs, click here
For video news of India and the world, click here
Please follow and like us: