Please follow and like us:
Telangana Current Affairs- Feb 6, 2023
1-On Monday, Legal Aid Defence Counsel System (LADCS) offices were opened in 16 Telangana districts.
The offices were essentially opened by the Chief Justice and Patron-in-Chief of the Telangana High Court, Justice Ujjal Bhuyan, and the Executive Chairman of the Telangana State Legal Services Authority, Justice P. Naveen Rao.
2-At the moment, the offices of LADCS in Telangana are staffed by 14 Chief Legal Aid Defence Counsel, 14 Deputy Legal Aid Defence Counsel, and 20 Assistant Legal Aid Defence Counsel.
3-On Monday, the Telangana government announced a budget of Rs 2,500 crore for the Hyderabad Metro Rail Project, which includes expanding metro services to the ancient city and establishing a connection to the airport.
Hyderabad Metro Rail has received an allocation of Rs. 1,500 crore in the budget year 2023–24 that was presented to the State Assembly (HMR).
Telangana Current Affairs
4-The government has allotted Rs 500 crore for each of the following projects: expanding Metro Rail services to the ancient city and providing metro connectivity to Shamshabad's Rajiv Gandhi International Airport.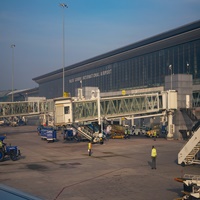 K. Chandrasekhar Rao, the chief minister, has laid the groundwork for metro link to the airport. According to him, this project will be started at a cost of Rs 6,250 crore using the State government's own funds and finished in three years.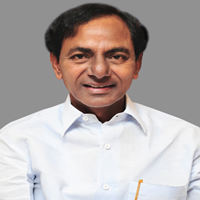 5-L&T Metro Rail Hyderabad (L&TMRH) has finished the first stage of the Metro Rail project, which spanned three corridors and measured 69.2 km in length. While the corridors from L. B. Nagar to Miyapur and Nagole to Raidurg have been finished, the corridor from Jubilee Bus Station (JBS) to Falaknuma has not.
Telangana Current Affairs
6-A Metro connection has been made available from JBS to Mahatma Gandhi Bus Station (MGBS), popularly known as Imlibun, on the third corridor.
7-The 73-km elevated metro line in Hyderabad, which was constructed using the public-private partnership (PPP) model at a cost of Rs 20,000 crore, is the largest metro project ever.
8-In the state budget for 2023–2024, which was released on Monday, the Telangana administration increased funding for the agriculture and related industry as well as certain other crucial departments.
9-The Bharat Rashtra Samithi (BRS) raised funding for some of its major initiatives in the election year Budget, which is estimated to cost Rs 2.90 lakh crore.
Telangana Current Affairs
10-Over 2022–2023, the Telangana Budget Outlay has increased by roughly 13%.
The budget for the previous year was worth Rs. 2.56 lakh crore.
11-State Finance Minister T. Harish Rao, who presented his fourth and last budget as a member of the BRS government during this term, declared that Rs 1,000 crore would go towards new hires in government agencies and Rs 500 crore would go towards infrastructure improvements at all universities.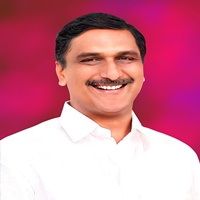 12- T. Harish Rao, the state's finance minister, recommended Rs 26,831 billion for irrigation and related sectors, which continued to be top objectives for the government.
Telangana Current Affairs
13-The Telangana government has allotted Rs 6,385 crore for debt forgiveness for farmers, a rise of Rs 2,385 crore from the previous year.
14-The budget for Telangana's flagship programme, Rythu Bandhu, which supports farmers' investments at a rate of Rs. 10,000 per acre yearly, has been slightly enhanced to Rs. 15,075 crore. From Rs. 1,465 crore to Rs. 1,589 crore has been added to the allotment for insurance for farmers.
15-Harish Rao put out a budget of Rs 26,885 crore for the irrigation industry and reaffirmed the government's pledge to irrigate an additional 50,24,000 acres over the next two to three years, bringing the total area to 1 crore 25 lakh acres.
For more, Telangana Current Affairs, click here
For GK and other current affairs, click here
For video news of India and the world, click here
Please follow and like us: