Please follow and like us:
One Liner Current Affairs-Feb 5, 2023
1-India's South Asian Football Federation (SAFF) U-20 Women's Championship campaign got off to a great start, but on Sunday in Dhaka at the Mustafa Kamal Stadium, they were held to a scoreless stalemate.
2-Aditi Ashok, a two-time Olympian, produced a final-round score of one over par (74), which was enough to win the 2023 Magical Kenya Ladies Open by nine strokes and earn her fourth LET championship.
Faf du Plessis, a white-ball expert from South Africa, took centre stage at the Wanderers in Johannesburg to propel the Joburg Super Kings into the quarterfinals of the SA20 tournament. On Sunday, he smashed an outstanding 92 to help his club defeat Sunrisers EasterCape by 24 runs.
4-With the implementation of the High-Density Plantation (HDP) technique and the creation of high-quality planting material, Jammu and Kashmir is poised to revolutionise its fruit industry.
One Liner Current Affairs
5-Jose Antonio Sandoval was named Player of the Match as Calicut Heroes defeated Mumbai Meteors in their opening match of the second RuPay Prime Volleyball League season on Sunday.
6-In the Thakurgaon area of Bangladesh's Baliadangi Upazila, 14 Hindu temples were vandalised overnight, according to officials.
7-Sivasakthi Narayanan, a striker for Bengaluru FC, was named the January 2023 Emerging Player of the Month for his outstanding play in his team's four victories.
One Liner Current Affairs
8-Delhi Lt. Governor V.K. Saxena travelled to several areas of the capital to assess the progress being made on planning for events connected to the next G-20 Summit, an official said on Sunday.
9 – According to accounts, a cancer patient who asked the flight crew for assistance with her cabin bags was allegedly asked to leave the plane once it was headed to New York.
According to reports, the woman underwent surgery, and on January 30 she made a reservation for a return journey on an American Airlines flight to the US from Delhi.
One Liner Current Affairs
10-K. Chandrasekhar Rao, the chief minister of Telangana and head of the Bharat Rashtra Samithi (BRS), asked on Sunday that the Joint Parliamentary Committee (JPC) look into the'scam' involving the Adani Group.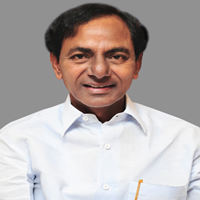 11-On Monday in Bengaluru, Prime Minister Narendra Modi will start the India Energy Week (IEW) 2023.
The Prime Minister will take part in a roundtable discussion with top oil and gas executives during the event. He will also start a number of projects related to renewable energy.
12-According to an official, the National Investigation Agency (NIA) detained two people from Bihar on Sunday in connection with the discovery of a possible terror cell in Patna's Phulwari Sharif neighbourhood.
One Liner Current Affairs
13-TDP national General Secretary Nara Lokesh stated on Sunday that young people from Andhra Pradesh are leaving the state in quest of work prospects because there are no jobs in the state.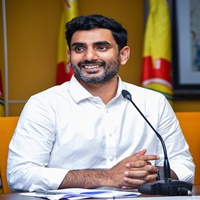 14-Reports indicate that the government would likely increase the dearness allowance (DA) for employees and pensioners by 4%.
15-On Sunday, Y.S. Sharmila, the leader of the YSR Telangana Party (YSRTP), attacked Telangana Chief Minister K. Chandrasekhar Rao for his failure to develop Warangal and recalled his pledge to transform the city into Dallas.
She spoke at a sizable gathering of the general public next to the Hanamkonda fuel bunk as part of her ongoing padyatra.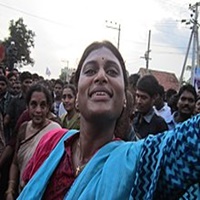 For GK and other current affairs, click here
For video news of India and the world, click here
Please follow and like us: