Please follow and like us:
Sports Current Affairs- Feb 3, 2023
On Friday, the Indian Super League (ISL) released the dates for the playoffs and championship match, both of which will take place in March of 2022–23.
The 2023 playoffs will begin on March 3 and conclude on March 18 with the championship game. There will be knockout and semifinal rounds for the playoffs. The top two teams at the conclusion of the league stage will be given automatic qualification.
2-India moved up to third place in the International Boxing Association's (IBA) most recent world rankings, demonstrating the country's continued significant advancements in the boxing world.
3-On Friday, the Indian Test team, captained by opener Rohit Sharma, started preparing for the first Test against Australia, which will take place at the Vidarbha Cricket Association Stadium in Nagpur beginning on February 9.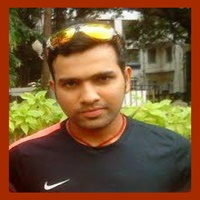 Sports Current Affairs
4-Australian captain Pat Cummins said that all-rounder Cameron Green hasn't had much of an opportunity to work at the training camp leading up to the team's first Border-Gavaskar Trophy match against India in Nagpur, which begins on February 9.
5-Gurpreet Singh Sandhu, goalkeeper for Bengaluru FC, has extended his contract with the team through 2028, the Indian Super League (ISL) team announced on Friday.
6- Joginder Sharma, a fast bowler who made a name for himself after helping India win the first Men's T20 World Cup in 2007, has declared his retirement from all cricket-related activities.
7-The sailing and football competitions will be held in Marseille, where the Olympic Torch Relay will start its journey.
Sports Current Affairs
8-The India U-20 women's football team defeated Bhutan 12-0 in their opening game of the SAFF U-20 Women's Championship on Friday at the Mostafa Kamal Stadium in Dhaka thanks to three hat-tricks from as many substitutes.
9-The second season of the Prime Volleyball League, which will take place from February 4 to March 5, 2023, will have 31 matches as eight franchises from eight different Indian cities prepare to compete for the top honour.
Calicut Heroes, Kochi Blue Spikers, Ahmedabad Defenders, Hyderabad Black Hawks, Chennai Blitz, Bengaluru Torpedoes, Kolkata Thunderbolts, the current league winners, and Mumbai Meteors are the eight franchises.
10- In a cooperation with the Prime Volleyball League, Volleyball World and the Federation Internationale de Volleyball (FIVB) announced that India will host the Men's Club World Championships for two years.
11- On Friday at the upcoming Khelo India Youth Games 2022 Madhya Pradesh (KIYG2022MP), Bhopal, Dev Kumar Meena of Madhya Pradesh broke the national youth pole vault record.
Rakesh Gond's previous national record of 4.90m was surpassed by Dev Kumar with a jump of 4.91m.
Sports Current Affairs
12-Doondapati Jayara of Odisha and Tamanna of Haryana won the 100-meter dash competition at the ongoing Khelo India Youth Games 2022 Madhya Pradesh (KIYG2022MP) in Bhopal. They were the fastest male and female competitors.
13-For the Men's Cricket World Cup League 2 one-day international (ODI) matches from February 14 to 21, Namibia released a 14-man roster on Friday.
From February 14 to February 20, according to Namibia Cricket's marketing manager Natalia Nauyoma, the team will play Scotland and the host nation Nepal.
14-The ICC Cricket World Cup League 2, a cricket competition that counts toward the 2023 Cricket World Cup qualification process, is in its inaugural season from 2019 to 2023.
Every match in the tournament is an ODI, and it runs from August 2019 to February 2023.
15-Aryan Roopa Anand, a amateur from Bengaluru (64-63-65-70), finished the Final Qualifying Stage of the TATA Steel PGTI Qualifying School 2023 at the Tollygunge Club in Kolkata on Friday by winning by a commanding six shots with a total of 20-under 260.
For more, Sports Current Affairs, click here
For GK and other current affairs, click here
For video news of India and the world, click here
Please follow and like us: