Please follow and like us:
One Liners Current Affairs- July 9, 2021
One Liners Current Affairs plays an important role in the preparation of students participating in the various competitive exams.
It also gives an insight to people what are happenings all around.
---
One Liners Current Affairs
1-G. Kishan Reddy, the newly appointed Culture and Tourism Minister, has said that he would boost tourism through strengthening cultural roots.
2-The Karnataka State Road Transport Corporation (KSRTC) plans to reintroduce interstate bus service to Kerala.
3-The BJP and the SBSP clash over All India Majlis-e-Ittehad-ul-Muslimeen (AIMIM) leader Asaduddin Owaisi's visit to a dargah in Uttar Pradesh.
4-Chitrakoot will host a five-day Rashtriya Swayamsevak Sangh (RSS) meeting.
5-Yogi Adityanath, the Chief Minister of Uttar Pradesh, has directed that monuments, especially those honouring Dr. Ambedkar, be properly maintained.
6-BJYM- Bharatiya Janata Yuva Morcha
7-The Income Tax Department searches on Ramky Group show a fake loss of Rs 1,200 crore.
8-Railways facilitate freight transport between India and Nepal.
9-The Delhi Cabinet has approved a project to collect real-time data on air pollution.
10-A Nigerian has been arrested for defrauding a lady in Puducherry of nearly Rs 5 lakh.
One Liners Current Affairs
11-Gujarat polytechnics and colleges will resume on July 15.
12-Odisha plans to open 100 boating sites by December.
13-Prime Minister Narendra Modi receives the first copy of a book written by late Baljit Kaur Tulsi, the mother of renowned lawyer K.T.S. Tulsi, on Guru Gobind Singh Ji.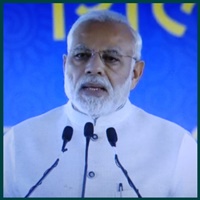 14-Former Union Minister D.V. Sadananda Gowda was welcomed with chants of "our future CM" in Bengaluru.
15-K. Kanna Babu, Commissioner of Disaster Management in Andhra Pradesh.
16-Kailash Gahlot, Delhi's Transport Minister, said that passengers aboard Delhi Transport Corporation (DTC) buses would soon have access to real-time information.
17-The deadline for submitting online applications for CET-2021 has been extended till July 16, according to Karnataka Deputy Chief Minister C.N. Ashwatha Narayana.
18-On the final day of the West Bengal Assembly's Budget Session, veteran lawmaker Mukul Roy was appointed head of the Public Accounts Committee (PAC).
19- The Telangana government has begun construction on Neopolis Kokapet, a greenfield township district in Hyderabad, at a cost of Rs 265 crore.
20- Can't entertain': The Supreme Court rejects a request for a time restriction on caste quotas in education.
One Liners Current Affairs
21-State President of the Rashtriya Janata Dal (RJD), Jagdanand Singh, has offered to resign from the RJD, but the party's spokesman has denied this.
22- Harunur Rashid, a legislator from the opposition Bangladesh Nationalist Party (BNP), advocates for an Islamic Bangladesh.
23-K'taka Class 10 examinations will be conducted as planned: S. Suresh Kumar, Minister of Education
24-Prakash Ambedkar, President of Vanchit Bahujan Aghadi, is undergoing an emergency cardiac surgery and is now stable.
25-West Bengal Chief Minister Mamata Banerjee has expressed gratitude to Bangladesh Prime Minister Sheikh Hasina for the abundance of mangoes.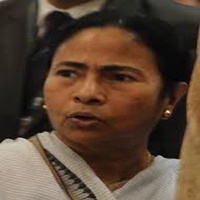 26-The Supreme Court said on Friday that justices must recognise their limitations, be modest and humble, and not "behave like monarchs."
27-J&K is planning a helicopter service to link tourist destinations.
28- NISG- National Institute for Smart Government
29-President of the Telangana branch of the Telugu Desam Party, L. Ramana, resigned from the party and chose to join the governing Telangana Rashtra Samithi (TRS).
30-Y.S. Jagan Mohan Reddy, Chief Minister of Andhra Pradesh, lay the groundwork for several development projects totaling Rs 500 crore in the Badvel constituency of Kadapa district.
One Liners Current Affairs
31-CPI-M leader Thomas Issac has raised worry over Union Home Minister Amit Shah's appointment as the country's first Cooperation Minister.
32-Katrina's Color Correcting Primer, Kay Beauty, is now available.
33-Sabu M. Jacob, Chairman and Managing Director of Kitex Group, meets with Telangana Industry Minister K. T. Rama Rao in Hyderabad to discuss a Rs 3,500 crore project.
34-The Central Institute of Subtropical Horticulture (CISH) in Lucknow has produced a new type of 'jamun' (black plum) that is currently being shipped to London.
35-The Delhi government's Women and Child Development Department will conduct a survey to identify children orphaned during Covid.
36-The Supreme Court has turned down the Delhi government's petition for the shutdown of ten power plants in Punjab, Haryana, and Uttar Pradesh, saying they were a significant source of pollution in the national capital.
37-Thaawarchand Gehlot will be sworn in as Governor of Karnataka at Raj Bhavan's Glass House.
38-Andhra Pradesh Governor Biswa Bhusan Harichandan and Chief Minister Y.S. Jagan Mohan Reddy express their condolences on the loss of a soldier in J&K and give Rs 50 lakh as an ex-gratia.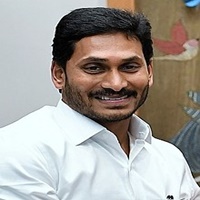 39-Punjab removes weekend and nighttime curfews and reopens clubs and cinemas on Monday.
40-Since March, the African Swine Fever (ASF) has wreaked havoc on Mizoram's livestock, impacting all 11 districts and killing 10,621 pigs.
One Liners Current Affairs
41-The Kerala High Court has ordered the government to develop a crowdfunding strategy.
42-The Bhartiya Kisan Union (BKU) will step up its protest in Uttar Pradesh beginning August 1.
43-V. Vijayasai Reddy, a Rajya Sabha member and prominent YSRCP leader, met with Union Jal Shakti Minister Gajendra Singh Shekawat on Friday and asked him to enable Andhra Pradesh to proceed with the Rayalaseema Lift Irrigation project.
---
Please follow and like us: