Please follow and like us:
Andhra Pradesh Current Affairs-May 9, 2023
What is the name of the new program launched by Andhra Pradesh Chief Minister Y.S. Jagan Mohan Reddy?
The new program launched by the Andhra Pradesh Chief Minister is called 'Jaganannaku Chebudham'.
What is the purpose of the 'Jaganannaku Chebudham' program?
The 'Jaganannaku Chebudham' program aims to address individual grievances related to government services or schemes.
What toll-free helpline number was launched as part of the 'Jaganannaku Chebudham' program?
The Chief Minister launched the toll-free helpline number 1902 for citizens to directly call and raise their individual problems with the Chief Minister's Office.
What is the upgraded version of 'Spandana' and how is it different from the earlier version?
'Jaganannaku Chebudham' is an upgraded version of 'Spandana' that aims to proactively reach out to citizens, gather their grievances in a focused manner, and address them in a mission mode.
Who was present during the launch of the 'Jaganannaku Chebudham' program?
Over 1 lakh government officials were present during the launch of the 'Jaganannaku Chebudham' program and were connected via a video call arranged in all village and ward secretariats across districts.
What did Jagan Mohan Reddy say during his address at the launch of the program?
Jagan Mohan Reddy said, "Climbing the ladder brings with it great responsibility. I am not here to rule, but to serve. Starting with me, every government official from top to bottom will be at your service through Jaganannaku Chebudham."
Andhra Pradesh Current Affairs- February 13, 2023
Andhra Pradesh Current Affairs play an important role in various competitive examinations.
To gain knowledge on Andhra Pradesh Current Affairs, it is better to go through some of the developments and incidents taking place in the state.
1-The YSR Congress Party (YSRCP) will launch a "Jagan anna is our future" campaign across the state next month as it prepares for the Andhra Pradesh Assembly elections that will take place next year.
5.6 lakh party secretariat convenors and "Gruha Saradhulu" (household heads) were instructed by Chief Minister and YSRCP President Y.S. Jagan Mohan Reddy on Monday to run the campaign assiduously from March 18 to March 26.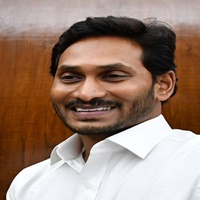 It was reported to the Chief Minister, Y.S. Jagan Mohan Reddy, that the MLAs have so far completed the "Gadapa Gadapaku" programme in 7,447 secretariats, with an average of six secretariat visits per month.
3-The state's information and public relations minister, Chelluboina Venugopala Krishna, said on Monday that Andhra Pradesh would experience a significant increase in investment at the investors' summit in Visakhapatnam next month.
He told reporters that the government led by Chief Minister Y.S. Jagan Mohan Reddy had succeeded in transforming Andhra Pradesh into an investment hub and a shining example of India's development by creating favourable conditions and industrial-friendly policies. He claimed that Andhra Pradesh had done exceptionally well under the YSRCP government to attract investments.
Andhra Pradesh Current Affairs
4- Andhra Pradesh is the fastest-growing state in the nation, according to AP State Information and Public Relations Minister Chelluboina Venugopala Krishna, with a GSDP of 11.43 percent in 2021–22, which is 2.73 percent more than the national growth rate.
5-AP state Minister of Information and Public Relations Chelluboina Venugopala Krishna cited a Department for Promotion of Industry report stating that by the end of July 2022, investments totaling Rs 1,71,285 crore had entered India, with Andhra Pradesh receiving the highest-ever share of investments at Rs 40,361 crore.
6-Chelluboina Venugopala Krishna, the state's minister of information and public relations for AP, highlighted that the Andhra Pradesh State Investment Promotion Board (SIPB) had approved investments of Rs 23,985 crore back in December 2022. JSW Steels would contribute Rs. 8,800 crore, Adani Green Energy will contribute Rs. 6,330 crore for a steel factory in Kadapa, and Shirdi Sai Electricals will contribute Rs. 8,855 crore for a hydro storage facility.
Andhra Pradesh Current Affairs
7-Chelluboina Venugopala Krishna noted that Andhra Pradesh had placed #1 in the nation in Ease of Doing Business for four straight years since the YSRCP government came to power, expressing his pleasure with the investment policies in the state.
8-Restructured loans of Rs. 7,976 crore have been given to 1.78 lakh MSME accounts through the YSR Navodayam scheme.
9-The opposition parties' complaints about the choice of retired Supreme Court judge Justice S. Abdul Nazeer as the state's governor were dismissed as "ill-founded" on Monday by Andhra Pradesh's ruling party, YSR Congress.
All distinguished individuals, according to YSRCP Parliamentary Party leader V. Vijayasai Reddy, have an equal right to hold the office of governor.
Andhra Pradesh Current Affairs
10 Justice Nazeer, a Karnataka native, served on the Supreme Court's Constitution bench when the Ayodhya issue was decided.
Additionally, he served on the entire bench that rendered the decision regarding the triple talaq controversy.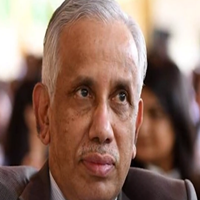 11-Biswa Bhusan Harichandan, who was transferred to the Chhattisgarh Raj Bhavan, was replaced by Justice Nazeer.
12-Harichandan, a prominent BJP figure from Odisha, was appointed governor in July 2019, a few months after the YSRCP won the election.
13- On Monday, Harichandan and his wife Suprava Harichandan were visited at Raj Bhavan by Chief Minister Jagan Mohan Reddy and his wife, Y.S. Bharathi Reddy.
Andhra Pradesh Current Affairs
14-In the Kadapa district of Andhra Pradesh, a girl student at the Indian Institute of Information Technology (IIIT) Idupulapaya committed suicide.
On Monday, she was discovered dead by hanging in her dorm room. She hanged herself from a ceiling fan while studying engineering in her last year.
The girl was residing in the hostel on the campus of IIIT, also known as Rajiv Gandhi University of Knowledge Technologies, and she was from Rayachoti in the Annamayya district (RGUKT).
15-In a horrifying incident, a boisterous sheeter savagely stabbed a visually impaired 17-year-old girl to death in Andhra Pradesh's Guntur district on Monday.
The incident took place at Tadepalli, a neighbourhood close to Andhra Pradesh Chief Minister Y.S. Jagan Mohan Reddy's official residence.
The girl had complained to her parents about the culprit, Raju, misbehaving with her on Sunday, and they, together with several locals, had arrested him. Raju devised a strategy to exact retribution as a result of his rage.
For more knowledge on Andhra Pradesh Current Affairs, click here
For video news of India and the world, click here
Please follow and like us: