Please follow and like us:
One Liners Current Affairs- July 11, 2021
One Liners Current Affairs plays an important role in the preparation of students participating in the various competitive exams.
It also gives an insight to people what are happenings all around.
---
One Liners Current Affairs
1-Union Development of North-Eastern Region (DoNER) Minister G. Kishan Reddy said that he would prioritise the North-Eastern Region's socioeconomic development.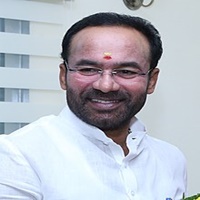 2-According to Hyderabad MP Asaduddin Owaisi, saving lives is more essential than preserving history.
3-During the weekend closure, Afghan diplomats visited the Taj Mahal.
4-Sundaram, one of Jayalalithaa's close associates and one of the four AIADMK MLAs in the Tamil Nadu Assembly, joins the DMK.
5-In the fiscal year 2021-22, the Centre increases Odisha's funding under the Jal Jeevan Mission (JJM) by four times.
6-'See through' Vistadome coaches, which were introduced by the South Western Railways, were an immediate success in Karnataka.
7-Thoppu N.D. Venkitachalam, an expelled AIADMK leader and former minister, has joined the DMK.
8-Ramesh Jarkiholi, a former minister in Karnataka's BJP administration who got embroiled in a sex scandal, says he would not quit.
9-During the arrival of Union Minister for Home Amit Shah, Ahmedabad police have asked residents to close their windows and doors.
10- KRS dam- Krishna Raja Sagara dam.
One Liners Current Affairs
11-PMK- Pattali Makkal Katchi
12-Thaawarchand Gehlot, a former federal minister and Rajya Sabha leader, was sworn in as the 19th Governor of Karnataka.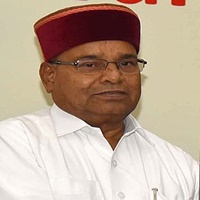 13-Yogi Adityanath, the chief minister of Uttar Pradesh, has unveiled a new population strategy for the state.
14-The National Forensic Sciences University (NFSU) is developing a forensic training programme for Gandhinagar police.
15-Prime Minister Narendra Modi has invited people to submit themselves for the Padma Shri awards in 2022.
16- TRS- Telangana Rashtra Samithi
17-Tripura tribals cultivate Apple Ber for the first time in the Northeast, despite being caught up in the Covid problem.
18-The BJP is preparing to run in the Goa Assembly elections under the leadership of CM Sawant.
19-14 UP policemen are facing charges for saying goodbye to suspended inspector Shamsher Bahadur Singh at the Gaur police station in Basti.
20- SAD- The Shiromani Akali Dal
One Liners Current Affairs
21-IIT Gandhinagar has developed an anti-viral coating to combat viral infections.
22-Following Bangladesh Prime Minister Sheikh Hasina's mango gift, Tripura Chief Minister Biplab Kumar Deb presents pineapples to Bangladesh Prime Minister Sheikh Hasina.
23-Twitter announced the suspension of 22,564 accounts for "kid sexual exploitation and non-consensual nudity" and "support of terrorism."
24- N. Rangasamy, Chief Minister of Puducherry, has assigned the Home ministry to BJP politician A. Namasivayam.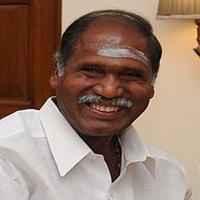 25-Assam Chief Minister Himanta Biswa Sarma announced a programme to give widows whose husbands died from Covid-19 with a one-time financial help of Rs 2.5 lakh apiece.
26- The Allahabad High Court will begin physical hearings on Wednesday on both benches (Lucknow and Allahabad).
---
Please follow and like us: