Please follow and like us:
One Liners Current Affairs- July 10, 2021
One Liners Current Affairs plays an important role in the preparation of students participating in the various competitive exams.
It also gives an insight to people what are happenings all around.
One Liners Current Affairs
1-Assam's Chief Minister, Himanta Biswa Sarma, has said that the state government would connect certain programmes to the two-child rule.
2- Kathi Mahesh, a Telugu actor and Dalit scholar, died in a Chennai hospital while receiving treatment for injuries sustained in an accident in Andhra Pradesh's Nellore region a fortnight earlier.
3-The number of smart classrooms in Karnataka would be raised to 8,500 this year, according to Deputy Chief Minister C.N. Ashwath Narayan.
4-On Saturday, a total of 15,607 cases were resolved at the Andhra Pradesh National Lok Adalat.
5-Sabu Jacob, the CEO of Kitex, recently visited Telangana to explore transferring his planned investment to the state after receiving a bad deal in Kerala.
6-On Saturday, more than 10,000 cases were settled at the National Lok Adalat held throughout Chhattisgarh.
7-The Odisha government has sent 65 platoons of police, along with senior officials, to oversee the security preparations for the Rath Yatra in Puri, which is set to take place on July 12.
8-Raghav Chadha is the Vice Chairman of the Delhi Jal Board (DJB).
9-Sumalata Ambareesh, MP for Mandya, must establish unlawful mining in the area of the KRS dam: Murugesh R. Nirani, state Mines and Geology Minister.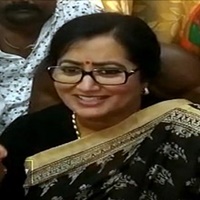 10-The BJP has criticised the Congress-led administration in Rajasthan for a rise in crimes against women.
One Liners Current Affairs
11-Anil Joshi, an ex-minister of the Punjab BJP, was dismissed for his advocacy for farmers' rights.
12-The Delhi Pollution Control Committee (DPCC) has ordered that heavy penalties be imposed for noise pollution produced by loudspeakers and public address systems.
13-M.K. Stalin, the Chief Minister of Tamil Nadu, wants top attorneys to defend the state's 69 percent quota issue before the Supreme Court.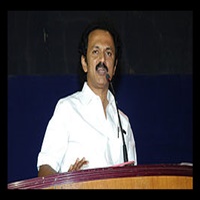 14-After 175 days of vaxing, 37 million people were immunised throughout India.
15-In Tripura, an undertrial Turkish cyber criminal escapes police custody.
16-Mukul Roy has been appointed chairman of the Public Accounts Committee (PAC), and the BJP has staged a walkout.
17-A total of Rs 265 crore has been allocated for the development of Hyderabad's Neopolis Kokapet township.
18-S. Suresh Kumar, Karnataka Education Minister, said that Class 10 examinations would be conducted on the scheduled dates of July 19 and 22.
19-Somu Veerraju, head of the Andhra Pradesh Bharatiya Janata Party (BJP), claims his party would expose Jagan's inaction on water issues.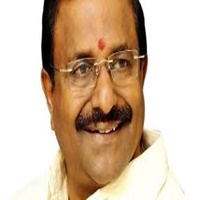 20-The results of the recently completed Open Book Examination (OBE) for various educational programmes conducted in May-June 2021 have been officially announced by Delhi University (DU).
One Liners Current Affairs
21-The suspension of M. Sivasankar, the senior secretary to Chief Minister Pinarayi Vijayan and one of Kerala's most prominent IAS officials, has been prolonged.
22-Covid's Delta plus variation discovered in Tripura for the first time in the Northeast.
23- Days after Amul milk (packed) prices rose by Rs 2 per litre, Delhi's largest milk supplier Mother Dairy announced a Rs 2 per litre price hike on Saturday.
24-The Gurugram health department will begin free administration of the Russian-made Covid-19 vaccine, Sputnik V, at the government polyclinic sector-31 on Saturday (July 10).
25-The Municipal Corporation of Gurugram (MCG) will work on establishing an electric car zone in the city.
26-Andhra Pradesh Chief Minister Y.S. Jagan Mohan Reddy lays the groundwork for a Rs 400 million development project in Kadapa.
27-IMD- India Meteorological Department
28-Concerned about Zika virus infections in neighbouring Kerala, Karnataka published recommendations on Friday to prevent the illness from spreading in the state.
29-The Odisha Director General of Police, who was scheduled to visit Malkangiri and Koraput districts, altered his itinerary and redirected his helicopter to Boudh to evacuate two jawans wounded in an anti-Maoist operation.
30-The Ministry of Defence has designated the region within a three-kilometer radius of the naval air station INS Rajali, Arakkonam, a 'No Fly Zone.'
One Liners Current Affairs
31-P.K. Warrier, a renowned exponent of Kerala's traditional medical system and the flag-bearer of Ayurveda, died at the age of 100.
32-IED- Improvised Explosive Device
33-Union Home Minister Amit Shah met with leaders of the country's cooperative sector on Saturday. prior to taking over the Ministry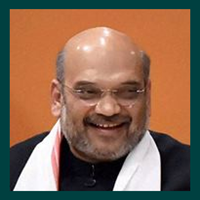 34-Rajasthan Police officers disguised themselves as disciples in order to apprehend a criminal who had been hiding at a Haryana ashram for 27 years.
35-The Jal Jeevan Mission (JJM) has supplied tap water to over 97 lakh people in 61 priority areas afflicted by Japanese Encephalitis-Acute Encephalitis Syndrome (JE-AES) in five states.
36-Thirty lakh times, the Tirumala Tirupati Devasthanams (TTD) chant Sri Rama Mula Mantram.
37-The Khadi and Village Industries Commission (KVIC) has obtained trademark registrations in Bhutan, the United Arab Emirates, and Mexico.
---
Please follow and like us: