Please follow and like us:
One Liners Current Affairs- June 30, 2021
One Liners Current Affairs plays an important role in the preparation of students participating in the various competitive exams.
It also gives an insight to people what are happenings all around.
1- IPFT- Indigenous People's Front of Tripura
2- NBCC- The National Buildings Construction Corporation
3-The National Human Rights Commission (NHRC) has issued a notice to the Andhra government for the delay in reporting on YSRCP MP Raghuramakrishna Raju's detention.
4- B.S. Yediyurappa, Chief Minister of Karnataka, inaugurates the 'Kisan' Rail service to Delhi.
5- West Bengal Chief Minister Mamata Banerjee plans to launch the 'Students' Credit Card,' which would give students with a soft loan of up to Rs 10 lakh for educational reasons.
6- Anil Kant is the new Kerala Police Commissioner.
7- LPG Liquefied Petroleum Gas
8- Kerala declared on Wednesday that everyone working in key tourism sites would be fully vaccinated, and only then will the places be accessible to visitors, according to State Tourism Minister P.A. Mohammed Riyas.
9- C.Sylendra Babu, a 1987 batch IPS officer from the Tamil Nadu cadre, has been appointed as the state's next Director General of Police (DGP).
10- Surendra Singh, a BJP MLA from Ballia, has called AIMIM leader Asaduddin Owaisi a "political terrorist."
One Liners Current Affairs
11- The Sanjay Gandhi Postgraduate Institute of Medical Sciences (SGPGIMS) in Lucknow and IIT-Kanpur have signed a Memorandum of Understanding (MOU) to improve access to healthcare in Uttar Pradesh.
12- The Calcutta High Court halted the interview procedure for upper primary teachers on Wednesday.
13- Rafael Advanced Defense Systems Ltd, an Israeli defence manufacturing firm, has unveiled the 'Sea Breaker,' a fifth generation missile system.
14- On Thursday, Prime Minister Narendra Modi will meet with beneficiaries of Digital India's numerous programmes as the flagship project celebrates its six-year anniversary.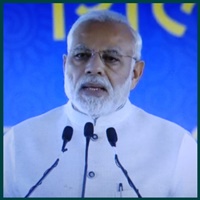 15-Frost International Limited's assets worth Rs 185 crore have been attached by the Enforcement Directorate (ED).
16- Thiruvanchoor Radhakrishnan, a veteran Congress member and former Home Minister, has received a death threat.
17- MSMEs- The Micro, Small and Medium Enterprises
18- EOI- Expression of Interest
19- H.C. Awasthi, the Uttar Pradesh Director General of Police (DGP), has resigned and has handed over command to Additional Director General (ADG) (law and order) Prashant Kumar.
20- The 149-year-old 'Darbar Move' tradition is being phased out by the J&K government.
One Liners Current Affairs
21-The government of Telangana has received 350 applications for food processing zones.
22-In Bihar's Srijan fraud case, the Enforcement Directorate (ED) seizes assets worth Rs 4.1 crore.
23- In his parting address, Chief Justice N.V. Ramana praises Supreme Court judge Ashok Bhushan's humanitarian attitude.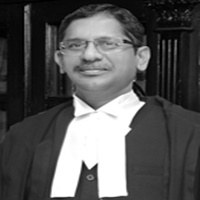 24-Y.S. Jagan Mohan Reddy, chief minister of Andhra Pradesh, lays the foundation stone for Krishna river flood bank construction at the Kondaveti lift irrigation site.
25-The Delhi police have busted an international narcotics ring and arrested four people in possession of heroin worth Rs 16 crore.
26-The MoU between India and Nepal on health research has been approved by the Cabinet.
27-Farmers from Andhra Pradesh protested outside YS Sharmila's home in Hyderabad over her stance on the Krishna water problem.
28-The Indian Air Force (IAF) granted the Bihar government a no objection certificate (NOC) to purchase property next to the IAF station.
29-The Union Cabinet, headed by Prime Minister Narendra Modi, has approved the establishment of a health research relationship with Myanmar.
30-The Delhi government has ordered private schools to follow EWS guidelines.
One Liners Current Affairs
31-BSNL has been requested to deploy cutting-edge solar backup technology in remote areas of Himachal.
32-In a raid, the South Central Railway (SCR) confiscated train tickets worth Rs 16.32 lakh.
33-Nagaland's Armed Forces (Special Powers) Act (AFSPA) has been extended for another six months.
34-Manohar Lal Khattar, the Chief Minister of Haryana, has launched mobile-enabled citizen-centric services.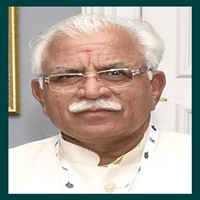 35-India and the Gambia will now work together to improve personnel administration and governance changes.
36-Lieutenant General Sanjeev Kumar Sharma will take over as the Army's Deputy Chief of Staff (Strategy).
37-In one week, remove all 'pornographic, indecent' content: The National Commission for Women (NCW) instructed the microblogging site Twitter on Wednesday.
38-The Punjab government establishes a commission to register and monitor sexual offences.
39-Governor Banwarilal Purohit of Tamil Nadu has nominated renowned agricultural scientist R. Jagannathan as Vice-Chancellor of Periyar University in Salem.
40-Judges should not be influenced by public opinion on social media, according to India's Chief Justice, N.V. Ramana.
41-Telangana will begin offering Covid vaccinations to anyone aged 18 and above on July 1.
One Liners Current Affairs
42-The Union government said on Wednesday that more than 32.13 crore (32,13,75,820) vaccination doses had been distributed to states and union territories.
43-Mukul Goel has been named the next Director General of Police in Uttar Pradesh.
44- Mamata Banerjee, Chief Minister of West Bengal, has launched a new volley at the Centre over the vax policy.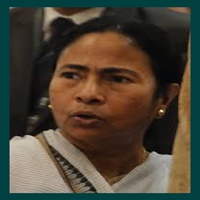 45- NEET- the National Eligibility-cum-Entrance Test
46-Atul Keshap, the recently appointed Charge d'Affaires of the US Embassy in India, has deep ties to the country.
47-The Andhra Pradesh Cabinet criticised the Telangana administration on Wednesday for producing hydropower by diverting water from Krishna river basin reservoirs.
48-The National Investigation Agency (NIA) apprehends two LeT terrorists for plotting an explosive on a moving train.
49-The Goa government approved a plan to build an entertainment town in the coastal hamlet of Mandrem in North Goa on Wednesday, according to Goa Tourism Development Corporation chairman Dayanand Sopte.
50-The National Investigation Agency (NIA) has arrested a member of the SDPI in connection with the 2020 Bengaluru riots.
51-Karnataka has chosen to hire principals and faculty members at state-run institutions via written tests rather of interviews, according to Deputy Chief Minister C.N. Ashwath Narayan.
52-Three Lashkar-e-Taiba militants were killed in an encounter with security forces in the Kulgam region of Jammu & Kashmir.
---
Please follow and like us: