Please follow and like us:
One Liners Current Affairs- July 1, 2021
One Liners Current Affairs plays an important role in the preparation of students participating in the various competitive exams.
It also gives an insight to people what are happenings all around.
One Liners Current Affairs- July 1, 2021
1-LeT- Lashkar-e-Taiba
2-Sharad Tripathi, a former BJP MP from Sant Kabir Nagar, died in a Gurugram hospital after a lengthy illness.
3-Om Prakash Rajbhar is the head of the Suheldev Bhartiya Samaj Party (SBSP).
4-The Public Works Department in Uttar Pradesh has developed 'Ram Van Gaman Marg,' a project that aims to recreate the route believed to have been travelled by Lord Ram on his journey to exile with Sita and brother Lakshman.
5-The new Information Technology (IT) Policy for the period 2021-24 was adopted by the Andhra Pradesh cabinet, chaired by chief minister Y.S. Jagan Mohan Reddy.
6-Following the increase in LPG prices, Congress leader and former finance minister P. Chidambaram slammed the Prime Minister, stating, "Modi hai, Mumkin hai."
7- NGT- National Green Tribunal
8-OIL-Oil India Ltd
9-After one and a half years in prison, Assam MLA Akhil Gogoi was cleared of all charges.
10- Prime Minister Narendra Modi has stated his strong belief that India's strengths in digital technology would be enhanced in the next decade.
One Liners Current Affairs
11-Three people have been arrested and seven people have been identified in connection with the illicit selling of extra neutral alcohol (ENA) by the Kerala public sector.
12-According to Goa's Chief Minister, Pramod Sawant, almost 8 million out of 10.75 million eligible people have been vaccinated.
13-Telangana's government spent Rs 5,900 crore on sapling planting during a six-year period as part of the 'Haritha Haram' initiative.
14- DDP- Defence Procurement Procedure
15-DAP- Defence Acquisition Procedure DAP
16-The Delhi Metro network has constructed its first underground integrated parking facility.
17-Telangana and Andhra Pradesh have stationed armed police officers at dams and power stations along the Krishna River as tensions between the two states rise over the distribution of river resources and energy production.
18-The Indian Railway Stations Development Corporation Ltd (IRSDC) has begun construction of the tunnel Aquatic Kingdom at the KSR Bengaluru station.
19-General M.M. Naravane, Chief of Army Staff, said that India must lose outdated attitudes and make processes more flexible.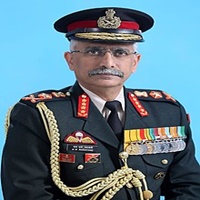 20-Zydus Cadila is attempting to get approval from the Drugs Controller General of India (DCGI) for the world's first plasmid DNA Covid vax.
One Liners Current Affairs
21-The Bombay High Court confirmed Abdul Rauf alias Daud Merchant's life sentence for the murder of music mogul and T-Series proprietor Gulshan Kumar Dua outside a shrine here 24 years ago.
22-Jaggesh's second son, prominent Kannada actor-comedian and BJP politician Yatiraj, was involved in an accident while driving his fancy vehicle, but escaped with minor injuries.
23-Union Finance Minister Nirmala Sitharaman pays a visit to Bengaluru's 100-bed COVID Care Centre.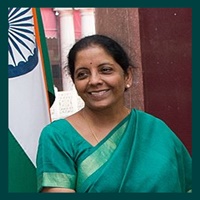 24-Purvi Modi, Nirav Modi's sister, sends Rs 17.25 crore to ED months after becoming an approver.
25-On Thursday, Andhra Pradesh Chief Minister Y.S. Jagan Mohan Reddy inaugurated YSR Bima with new rules and a social insurance plan worth Rs 750 crore for the fiscal year 2021-22.
26-Punjab's Virasat-e-Khalsa has won a third energy prize.
27-Air Marshal R.J. Duckworth took command of Central Air Command as Air Officer Commanding-in-Chief (AOC-in-C) (CAC).
28- Telangana's Prohibition and Excise agency uncovered a narcotics ring and detained two peddlers, including a Yemeni national, in Hyderabad.
29- Telangana's 'illegal' water syphoning for electricity must be stopped, says Jagan to Prime Minister Modi.
30- M. Manikandan, the arrested AIADMK politician and former Tamil Nadu Minister, has applied to the High Court for release.
One Liners Current Affairs
31-In the Maharashtra State Co-operative (MSC) Bank case, the ED seizes Jarandeshwar SSK's assets worth Rs 65 crore.
32-Shiromani Akali Dal (SAD) President is Sukhbir Badal.
33-The National Investigation Agency (NIA) discovers IED-making materials from the Hyd house of detained LeT militants in Darbhanga.
34-MLA from Assam Akhil Gogoi has been released after his acquittal in the CAA demonstrations case.
35-Gurugram breaks a record with nearly 51,000 immunizations on Doctors' Day.
36-With 16.7 million person days, Andhra Pradesh leads the Mahatma Gandhi National Rural Employment Guarantee Scheme (MGNREGS) wage employment.
37-Indian researchers have developed a transportable group oxygen concentrator.
38-SEBC-Socially and Educationally Backward Classes
39-Dr. Tatyaro P. Lahane, the country's top ophthalmologist who set a global record with over 162,000 cataract operations, has retired after more than 36 years of government service.
---
Please follow and like us: