Please follow and like us:
One Liners Current Affairs- July 2, 2021
One Liners Current Affairs plays an important role in the preparation of students participating in the various competitive exams.
It also gives an insight to people what are happenings all around.
1-Karnataka will construct a monument in Bengaluru for physicians who died as a result of Covid-19 during the pandemic, according to state Health Minister K. Sudhakar.
2-Two additional suspects have been charged under the National Security Act in the Bikru massacre case, in which eight police officers were killed last year (NSA).
3-The INS Parundu naval air station in Tamil Nadu has issued a warning that any drone flying within a 3-kilometer radius would be destroyed.
4-Primary schools in Prayagraj will now provide pupils with maths kits to help them understand different aspects in the subject in an engaging manner.
5-Over the last four years, Uttar Pradesh has seen a substantial increase in dairy units and milk output.
6- NEET-MDS- National Eligibility-cum-Entrance Test and Masters of Dental Surgery courses
7-DAT- Distress alert transmitter
8-ISRO-Indian Space Research Organisation
9-Andhra Pradesh Chief Minister Y.S. Jagan Mohan Reddy has requested the assistance of Union Women and Child Development Minister Smriti Irani for the Disha legislation.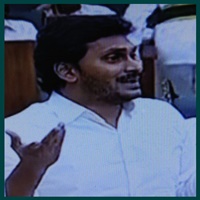 10-There will be no suspension of proceedings in the sedition case against Lakshadweep film star Ayesha Sulthana, who has been in the headlines after making a provocative comment on a local TV channel.
One Liners Current Affairs
11-Dominica Prime Minister Roosevelt Skerrit dismisses allegations of a plan to bring Choksi back as "complete rubbish."
12-Former Haryana Chief Minister O.P. Chautala was freed from the Tihar Jail in New Delhi after completing a 10-year sentence in a teacher recruitment fraud case.
13-V. Vijayasai Reddy, a Rajya Sabha member and prominent YSRCP politician, blasted Telugu Desam Party (TDP) head Nara Chandrababu Naidu, claiming he had grown desperate since losing power.
14-Yogi Adityanath, the Chief Minister of Uttar Pradesh, has said that a monument in remembrance of people who have died as a result of Covid would be built in each Gram Panchayat in the state.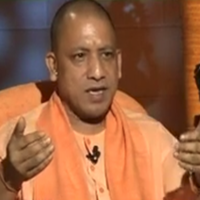 15-Three Lashkar-e-Taiba (LeT) militants were killed in an encounter with security forces in the Pulwama region of South Kashmir.
16-The Rashtriya Swayamsevak Sangh will hold a four-day important conference in Chitrakoot beginning July 9.
17-Tamil Nadu's Viduthalai Chiruthaigal Katchi prepares a huge protest to reclaim encroached Dalit lands.
18-Vipin Puthiyedathveetil, a Keralite at IIT Madras, resigns due to caste prejudice, and his resignation letter becomes viral.
19- Hindustan Aeronautics Limited (HAL
20-RIDF- The Rural Infrastructure Development Fund
One Liners Current Affairs
21-The Allahabad High Court has expressed its displeasure with attorneys who appear in multi-colored blouses and vests during virtual sessions.
22-Vice President M. Venkaiah Naidu said that novel coronavirus variations' genomes must be sequenced as soon as possible.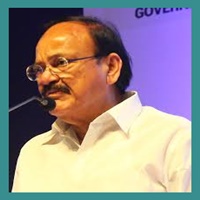 23-The National Bank for Agriculture and Rural Development (NABARD) has approved Rs 388 million for four drinking water projects in Odisha.
24-A Public Interest Litigation (PIL) has been filed in Madras High Court to end the investigation into Jayalalithaa's death.
25-South Delhi Municipal Corporation (SDMC) advocates a "plastic-free" campaign in its markets.
26- Pakistan Occupied Kashmir (POK
27-LoC- The Line of Control
28-Caroline Rowett, the British Deputy High Commissioner in Chandigarh, is eager to help Haryana with e-vehicles and aircraft.
29-The Dalai Lama, Tibet's spiritual leader, praises the Jain tradition for its nonviolent way of life.
30-In Hyderabad, multilayer avenue planting will be undertaken along major highways.
One Liners Current Affairs
31-A hacker infiltrates a Goa online classroom and uploads pornographic videos.
32-T.S. Rawat, the Chief Minister of Uttarakhand, has announced his intention to resign and has left for Dehra Dun.
33-Chief Justice of India N.V. Ramana said that judging cases is difficult and that one must consider the consequences as well.
34-The National Investigation Agency (NIA) has arrested two people in Shamli, Uttar Pradesh, in connection with the Darbhanga station explosion.
35-In a bank fraud case, the Enforcement Directorate (ED) seizes the assets of Bollywood star Dino Morea and Ahmed Patel's son-in-law Irfan Ahmed Siddiqui.
36-The Supreme Court refused to suspend the judgement of the National Law School of India University (NLSIU) Bangalore for a 25% Karnataka quota on Friday.
37-Rose Valley Ponzi scheme: The CBI files a supplemental charge sheet against five individuals, including the company's then-Chief Executive Officer and Director Gautam Kundu.
38-West Bengal Governor Jagdeep Dhankhar fails to finish his address in the Assembly due to BJP MLA protests.
39-The theft of about 1,000 visa stickers from the Italian Embassy in Islamabad has been reported by Pakistan's Ministry of Foreign Affairs.
40-Ajit Pawar, Maharashtra's Deputy Chief Minister, has denied any participation in the Jarandeshwar sugar mill scandal.
One Liners Current Affairs
41-Over 95% of Haryana's rural population has access to potable drinking water through a home tap connection.
42-As Uttarakhand Chief Minister Tirath Singh Rawat prepares to retire, Dhan Singh Rawat, Satpal Maharaj, and others have emerged as potential successors.
43-The Sardar Patel National Unity Award online submission and recommendation procedure is available through August 15.
44-Following Rajasthan BJP President Satish Poonia's letter, Vasundhara Raje's alleged audio tape has gone viral.
45-Five terrorists were killed in the Pulwama encounter, including a self-styled district commander of the banned Lashkar-e-Taiba (LeT).
46-V.K. Sasikala, former temporary General Secretary of the AIADMK, would visit all TN districts once the lockdown is lifted.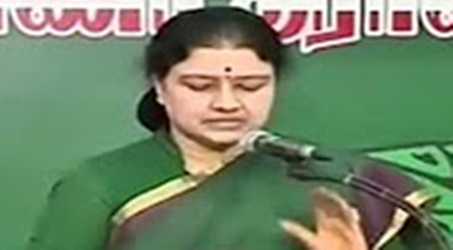 47-Surendran, the Kerala BJP leader, has been summoned by police in connection with the 'Hawala' case.
48-The CBI files a disproportionate assets (DA) case against an Indian Revenue Service (IRS) official in Vizag and conducts searches.
49-The Eastern Naval Command (ENC), based in Andhra Pradesh's port of Visakhapatnam, establishes a 3 kilometre 'no fly zone' in Vizag and prohibits the use of unmanned aerial vehicles (UAVs).
50-Tirath Singh Rawat, Chief Minister of Uttarakhand, resigned late Friday evening to Governor Baby Rani Maurya.
---
Please follow and like us: