Please follow and like us:
One Liners Current Affairs- July 3, 2021
One Liners Current Affairs plays an important role in the preparation of students participating in the various competitive exams.
It also gives an insight to people what are happenings all around.
1- Maharashtra surpassed its own national record for daily Covid vaccines for the second time in a week, with 796,738 shots.
2- The Delhi Medical Association (DMA) opposes Ramdev's appeal against the FIRs in the Supreme Court, describing him as a businessman disguised as a "yoga teacher."
3-Twitter, a microblogging and social networking website based in the United States, has notified the Delhi High Court that it is in the process of hiring a resident grievance officer in India.
4-The University of Hyderabad (UoH) and the International Advanced Research Centre for Powder Metallurgy and New Materials (ARCI) collaborate to create nano-DAP fertiliser that improves agronomic efficiency.
5-The commander of the Indian Air Force (IAF), Air Chief Marshal R.K.S. Bhadauria, disagrees with the CDS on the function of the force in the theatre command structure.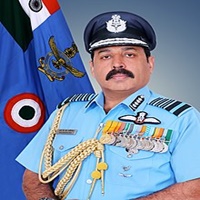 6- IYC- Indian Youth Congress
7-LPG- Liquified Petroleum Gas
8-In the Uttar Pradesh Zila Panchayat elections, the BJP won 65 out of 75 seats, registering a landslide victory.
9- Mohd Taj Hassan, a senior Indian Police Service (IPS) official, was named head of the Ministry of Home Affairs' Fire Services, Civil Defence, and Home Guards on Saturday (MHA).
10- The North Delhi Municipal Corporation (NDMC) and the Civil Services Commission (CSC) have joined forces to improve municipal services.
One Liners Current Affairs
11-Restaurants may be permitted to operate at half capacity from July 5, according to Goa Chief Minister Pramod Sawant.
12- By choosing Pushkar Singh Dhami as the next chief minister of Uttarakhand, the BJP attempted to attract youthful people and expand its stronghold in the Kumaon area.
13- Protesting Aam Aadmi Party (AAP) members are met with water cannons outside Punjab Chief Minister Amarinder Singh's farmhouse in Chandigarh.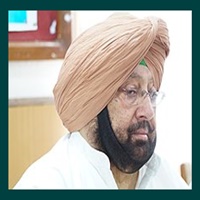 14- Rajeev Sharma, a freelance journalist, was detained by the Enforcement Directorate (ED) in connection with a money laundering investigation.
15-Pushkar Singh Dhami has been chosen as Uttarakhand's next chief minister.
16-The Indian Navy notified Sri Lanka that it has discovered 54 submerged debris and a shipwreck near the stricken MV X-Press Pearl.
17- AWP- Awami Workers Party
18- TTD- The Tirumala Tirupati Devasthanams
19- Duraimurugan, Tamil Nadu's Minister for Water Resources, said that the government would lobby the Centre to settle Karnataka's Markandeya river dam.
20- The Congress has stepped up its opposition to the Narendra Modi administration, calling for a Joint Parliamentary Committee (JPC) investigation into the Rafale agreement.
One Liners Current Affairs
21-The Enforcement Directorate (ED) has summoned NCP leader Anil Deshmukh for interrogation on bribery allegations on July 5.
22- According to RJD president Lalu Prasad, the JD-U politician "passed exams with a third division" and went on to become Bihar's chief minister.
23-Telugu Desam Party (TDP) supremo and former Andhra Pradesh Chief Minister Nara Chandrababu Naidu congratulates Telugu astronaut Sirisha Bandla.
24- K'taka Chief Minister B.S. Yediyurappa has urged Tamil Nadu Chief Minister M.K. Stalin not to reject the Mekedatu project.
25-A special court has refused to dismiss the Lokayukta police investigation against K'taka CM B.S. Yediyurappa.
26-Bandaru Satyanarayana Murthy, a Telugu Desam Party (TDP) politician and former minister, said on Saturday that Andhra Pradesh Chief Minister Y.S. Jagan Mohan Reddy and MP V. Vijayasai Reddy are interested in the Ramanaidu Studio property.
27-ISRO's broken parachute was discovered in an open area in Basavana Bagewadi, Karnataka's Vijaypura district.
28-Pushkar Singh Dhami will take the oath of office as the 11th Chief Minister of Uttarakhand on Sunday at the Raj Bhawan in Dehradun.
---
Please follow and like us: