Please follow and like us:
One Liners Current Affairs- July 4, 2021
One Liners Current Affairs plays an important role in the preparation of students participating in the various competitive exams.
It also gives an insight to people what are happenings all around.
One Liners Current Affairs
1-Pakistan's Inter-Services Intelligence (ISI) continues to smuggle illicit narcotics into India through Punjab, the province that straddles the border between the two nations.
2-Prime Minister Narendra Modi will dedicate nine new medical colleges in Uttar Pradesh.
3-Odisha Commerce and Transport Minister Padmanabha Behera said that air services from Puri are expected to begin in 2022-23.
4-Mayawati, the president of the Bahujan Samaj Party (BSP), claimed on Sunday that the "C" in Congress stood for "cunning."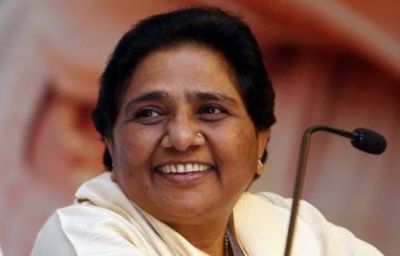 5-Arvind Kejriwal, Chief Minister of Delhi, writes to Prime Minister Narendra Modi and advocates for a 'Bharat Ratna' for doctors.
6-A public interest lawsuit (PIL) filed by a monk turned lawyer in the Calcutta High Court to investigate the unexplained death of Dr Syama Prasad Mookerjee has sparked a hornet's nest inside the Bharatiya Janata Party.
7-Extending greetings on the occasion of the United States' 245th Independence Day, Prime Minister Narendra Modi sent a letter to President Joe Biden on Sunday, stating the two nations share fundamental ideals and that their strategic relationship has global importance.
8-The DMK has criticised BJP state secretary Nagarajan for bringing a lawsuit against the Justice (Rtd) A.K. Rajan committee, which was appointed by the state government to investigate the effect of the National Eligibility-Cum-Entrance Test (NEET) on medical admissions.
9-The Congress party has escalated its criticism of the administration in relation to the Rafale agreement. The party questioned the Prime Minister's silence on the matter a day after it repeated its call for a JPC investigation.
10-Despite criticism, Assam Chief Minister Himanta Biswa Sarma is steadfast in his population strategy to eradicate poverty.
One Liners Current Affairs
11-The Congress Party is contemplating replacing Adhir Ranjan Chowdhury as Lok Sabha leader and appointing a fresh face to catalyse opposition tactics.
12-A courier package destined for Delhi-NCR from an African address was seized at the Indira Gandhi International Airport (IGIA) containing 1.20 kilogramme heroin worth Rs 7.5 crore.
13-Dr. YS Parmar University of Horticulture and Forestry in Nauni, Himachal Pradesh, has created an apple cider vinegar technique.
14- The Railway Protection Force apprehended a young man travelling in the Somnath Express train with Rs 51 lakh in cash in Jabalpur, Madhya Pradesh.
15-In Tamil Nadu and Kerala, central intelligence services are on high alert for potential drone incursions.
16-The Rashtriya Swayamsevak Sangh (RSS) has planned to create and train a workforce, mostly comprised of women, to cope with Covid in the case of the third wave.
17-Five Indian sailors who have been trapped in Iran for 18 months have asked Prime Minister Narendra Modi and Minister of External Affairs S. Jaishankar for assistance in returning home.
18-For the first time, the Delhi Metro Rail Corporation (DMRC) has deployed custom-made project monitoring software to track the development of its Phase-IV routes and the Patna Metro.
19-Bihar's VIP makes his political debut in Uttar Pradesh.
20-Yogi Adityanath, the Chief Minister of Uttar Pradesh, paid a visit to the Ram Manohar Lohia hospital on Sunday to meet former Chief Minister Kalyan Singh, who is being treated for age-related issues.
One Liners Current Affairs
21-During the tenure of Chief Minister Yogi Adityanath, from 2017-18 to 2020-21, over one billion saplings were planted in Uttar Pradesh.
22-On the basis of a plea submitted by his former chauffeur Prasanth Babu, the Kerala Police vigilance director has launched an investigation against state Congress committee head K. Sudhakaran.
23-On the occasion of Alluri Sitarama Raju's 124th birth anniversary, Andhra Pradesh Governor Biswa Bhusan Harichandan and Chief Minister Y.S. Jagan Mohan Reddy offered lavish tributes on Sunday.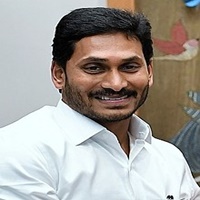 24-T'gana wants a full meeting of the Krishna River Water Management Board amid a water dispute with Andhra (KRMB).
25-The opposition Telugu Desam Party (TDP) in Andhra Pradesh claims a Rs 15,000 crore mining fraud in the Visakhapatnam tribal region.
26-Pushkar Singh Dhami is the 11th Chief Minister of Uttarakhand.
27-Manish Sisodia, Deputy Chief Minister of Delhi, said that 98 percent of Delhi government schools maintain a pupil-teacher ratio.
28-Telangana will begin paying old-age pensions to individuals above the age of 57 in August.
29-Himanta Biswa Sarma, Chief Minister of Assam, meets with Muslims to discuss demographic issues.
30-RSS leader Mohan Bhagwat said that "the DNA of all Indians is the same, regardless of religion."
31- The lockdown in Karnataka's Covid-affected Kodagu district has been prolonged.
---
Please follow and like us: