Please follow and like us:
One Liners Current Affairs- July 5, 2021
One Liners Current Affairs plays an important role in the preparation of students participating in the various competitive exams.
It also gives an insight to people what are happenings all around.
One Liners Current Affairs
1-Bahujan Samaj Party (BSP) President is Mayawati.
2- RLD- The Rashtriya Lok Dal
3-According to authorities, the selfie craze claimed the lives of three adolescent girls from a family in Telangana's Nirmal area.
4-The Kerala Youth Congress filed a complaint with the National Commission for the Protection of Child Rights on Monday against Mukesh, a film star turned CPI-M lawmaker, for chiding a Class 10 student who had contacted him for assistance.
5-On the eve of the Rashtriya Janata Dal (RJDsilver )'s jubilee, Janata Dal United (JDU) has sent 25 questions to Tejashwi Yadav, the leader of the opposition in Bihar's legislature.
6-Shakti Bhog Foods Ltd CMD Kewal Krishan Kumar is arrested by the Enforcement Directorate (ED) in connection with a money laundering case.
7-On the occasion of the birth anniversary of late Lok Janshakti Party (LJP) founder Ram Vilas Paswan, Prime Minister Narendra Modi said he missed his friend's presence.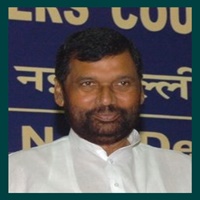 8-In Tamil Nadu, the opposition AIADMK will begin a social media campaign in response to charges involving cadres.
9-The Central Bureau of Investigation (CBI) searched around 40 sites in Uttar Pradesh on Monday in connection with a new case it filed in the alleged irregularities in the Gomti Riverfront project.
10-After his health deteriorated, former Uttar Pradesh Chief Minister Kalyan Singh was sent to the Sanjay Gandhi Postgraduate Institute of Medical Sciences (SGPGIMS) late Sunday evening.
One Liners Current Affairs
11-Flipkart Wholesale introduces a digital platform in Bihar.
12-Saif Ali Khan's appearance as Vibhooti from 'Bhoot Police' has been unveiled.
13-Renuka Panwar, a 19-year-old Haryanvi singer, speaks out about her song reaching 1 billion views.
14-The India Electronics and Semiconductor Association (IESA) announced on Monday that industry veteran K Krishna Moorthy has been appointed President and CEO.
15-On Monday, tensions rose outside the Telangana education minister Sabitha Indra Reddy's home in Hyderabad, when students held a protest calling for the delay of engineering and degree examinations.
16- Anil Deshmukh, the beleaguered ex-Home Minister of Maharashtra, missed an ED summons for the third time in a week.
17-Trinamool Congress MPs met with President Ram Nath Kovind to demand the resignation of Solicitor General of India Tushar Mehta.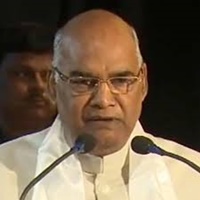 18-Theatres, gyms, and function halls will open in AP beginning Thursday (July 8).
19-Former defence minister A.K. Antony said that the government has no choice but to request a JPC investigation into the Rafale purchase.
20-The Supreme Court ruled on Monday that MPs' disruptive behaviour within the House cannot be tolerated.
One Liners Current Affairs
21-Former UP minister Raja Mahendra Aridaman Singh wants Bateshwar to be developed as a tourism destination.
22- Odisha Chief Minister Naveen Patnaik on Monday asked Prime Minister Narendra Modi to open the Aawaas+ mobile app window for one month in order to transfer PMAY-Gramin data.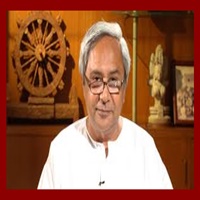 23-Sukhbir Singh Sandhu, Chairman of the National Highway Authority of India (NHAI), was returned to his original cadre on Monday.
24-On Monday, students at the University of Hyderabad demonstrated against the University security unit's "moral policing" and "personal targeting" of students.
25-The Bengaluru Police announced the arrest of an accused in the June 24 murder of BJP leader Rekha Kadiresh in broad daylight.
26-Andhra Pradesh Chief Minister Y.S. Jagan Mohan Reddy wrote to Union Minister for Environment, Forests, and Climate Change Prakash Javadekar on Monday, requesting that the planned Rayalaseema Lift Scheme (RLS) be granted environmental clearance as soon as possible.
27-According to authorities, ailing octogenarian tribal rights campaigner Fr. Stan Lourduswamy died in Mumbai on Monday afternoon. He was an arrested-accused in the sensitive Bhima-Koregoan case and was seeking bail on medical grounds.
28-ISIC- Indian Spinal Injuries Centre
29-Youngone Corporation, a major textile producer based in Korea, has donated 10,000 tablets of Remdesivir to Telangana.
30-The Madras High Court has ordered Congress MP Karti Chidambaram to appear before the Income Tax Department.
One Liners Current Affairs
31-Army Chief General MM Naravane is on a four-day tour to Italy and the United Kingdom.
32-The Railway Recruitment Board will hold the seventh round of NTPC examinations from July 23 to July 31.
33-Crowd fundraising generated Rs 18 crore for a 'miracle' US medication for Muhammed, a Kerala boy suffering from spinal muscular atrophy, a rare illness that causes muscle loss.
34- Shiromani Akali Dal (SAD) President is Sukhbir Singh Badal.
35-On the Rashtriya Janata Dal's 25th Foundation Day, Lalu Prasad stated that Bihar Chief Minister Nitish Kumar was constantly looking for ministerial seats in the government.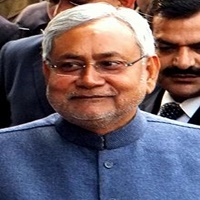 36- Bangladesh Prime Minister Sheikh Hasina has delivered mangoes to Indian Prime Minister Narendra Modi and five CMs..
37- Former India captain Anil Kumble talks with Andhra Pradesh Chief Minister YS Jagan to propose a sports university.
38- The Central Bureau of Investigation (CBI) has arrested A.K. Kathpal, the former Principal Chief Mechanical Engineer of Indian Railways; the CBI has recovered Rs 2.75 crore and 23 kg of gold.
39- Karnataka Biodiversity Board Chairperson is Anant Hegde Ashisara.
40-Following a major uproar in the Maharashtra Legislative Assembly, 12 opposition Bharatiya Janata Party (BJP) lawmakers were suspended for reportedly using "insulting words" and "interfering" with Presiding Officer Bhaskar Jadhav.
41-AP Chief Minister Y.S. Jagan Mohan Reddy complained to Union Jal Shakti Minister Gajendra Singh Shekhawat that the Krishna River Management Board (KRMB) is prejudiced.
42- The police in the temple town of Srisailam in the Kurnool district of Andhra Pradesh are still looking for the individuals who flew a drone above the Sri Bhramaramba Mallikarjuna Swamy temple for three days at a time.
43-Bengaluru Tech Summit would be conducted in hybrid format, according to Deputy Chief Minister C.N. Ashwath Narayan.
44-According to Karnataka Law and Parliamentary Affairs Minister Basavaraj Bommai, the Mekedatu project over the Cauvery River in Ramanagara district would be fought out legally.
45-A T'gana High Court judge has denied a plea to recuse from hearing a case brought by two Andhra Pradesh farmers seeking orders prohibiting the Telangana government from producing power from Krishna river water.
46- The Telangana administration has petitioned the National Green Tribunal to prevent Andhra Pradesh from carrying out the Rayalaseema Lift Irrigation Scheme (RLIS) and to pursue contempt proceedings against it.
Please follow and like us: