Please follow and like us:
National current affairs- March 18, 2021
Students and other candidates who have been preparing for the various competitive examinations can take the help of these following study materials.
---
1-Uttar Pradesh Chief Minister Yogi Adityanath said in poll-bound Assam that Ram is the identity of India.
2-The Central Bureau of Investigation (CBI) has carried out searches at 10 locations of Cadbury India Ltd.
3-The Vaiko-led MDMK, the part of the DMK-led front in Tamil Nadu has promised lifting of ban on LTTE.
4-Chief Minister Pinarayi Vijayan said it is only Left that can assure of overall development in Kerala.
5-The Yogi Adityanath government in Uttar Pradesh has been completing four years on March 19th(Friday). It will organise week-long celebrations under the theme of 'Reform, Perform, Transform'.
6- Yogi Adityanath is the longest serving BJP Chief Minister in UP. Uttar Pradesh Chief Minister Yogi Adityanath has emerged tallest Hindu leader.
7-DMK president M.K. Stalin has promised completion of the All India Institute of Medical Sciences (AIIMS) at Thoppur in Madurai.
8-The Municipal Corporation of Gurugram (MCG) will start campaign against unlicensed ATM kiosks.
9-Students of 1 to 5 in Rajasthan will be promoted to next class without taking the test in the wake of hike in covid cases.
10- Rs 5 lakh will be offered to the family members of accredited journalists in Andhra Pradesh who passed away due to Coronavirus.
National current affairs
11- YSRCP MP V. Vijayasai Reddy said that municipal corporations and municipalities will have two deputy mayors and the same number of vice chairmen as part of administrative reforms.
12-Prime Minister Narendra Modi has trained guns at the West Bengal chief minister Mamata Banerjee-led Trinamool Congress, came out with a popular slogan- 'Khela' will end, 'vikas' start.
13-Punjab Chief Minister Amarinder Singh said drone movement from Pakistan spiked amid farmer protests.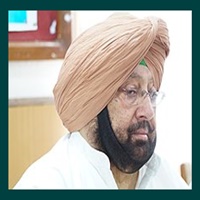 14-The Supreme Court to hear plea against detention of Rohingyas refugees in Jammu on March 25
15- Telangana state Finance Minister T. Harish Rao said that the state government spent Rs 1,178 crore to battle Covid.
16-Gurugram Police Commissioner K K Rao has inaugurated hi-tech police station at Vatika India Next Township, Sector 83 in Gurugram.
17-The Manohar Lal Khattar BJP-JJP government passeD Bill to make protesters liable for property loss in the Haryana Assembly.
18- BJP's Tamil Nadu President L. Murugan has filed nomination from Dharapuram constituency in Tiruppur district.
19-Maharashtra Home Minister Anil Deshmukh said Mumbai Commissioner of Police Param Bir Singh shifted out for free and fair probe in the cases of arrested police official Sachin Vaze and the SUV.
20-Andhra Pradesh Chief Minister Y S Jagan Mohan Reddy has launched an exclusive farming channel, a Rythu Bharosa Kendram (RBK) channel.
National current affairs
21-The Manipal Institute of Technology (MIT) Manipal campus in Karnataka has been declared Covid containment zone.
22-Pratap Bhanu Mehta and Arvind Subramanian have resigned from the Ashoka University. Both are vocal critics of the Modi government.
23-CRPF Director General is Kuldiep Singh.
24-Congress leader Rahul Gandhi will be in Dibrugarh district ahead of the first phase of the Assembly elections in Assam.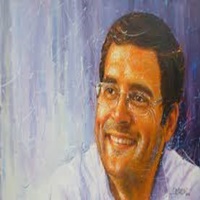 25-New Mumbai top cop Hemant Nagrale is in controversy due to a troubled past with his wife.
26- Prime Minister Narendra Modi said that NE will be main development hub of India.
27-Rs 610 crore allocated for the construction of the new Telangana Secretariat complex.
28-The Rajya Sabha has passed the Insurance (Amendment) Bill 2021 amid Congress walkout.
29-Congress General Secretary Randeep Singh Surjewala has alleged that PM Modi and Assam Chief Minister Sarbananda Sonowal duped people by making bogus announcements.
30- The National Investigation Agency (NIA) has charged 11 in New Delhi railway station gold smuggling case.
National current affairs
31- According to the ruling Yuvajana Sramika Rythu Congress Party (YSRCP) government in AP, 60% Mayor, chairperson posts go to women in Andhra.
32-Assam's ruling BJP has expelled 15 Assam leaders for filing nominations as independents.
33-Pakistan's Chief of Army Staff (COAS) General Qamar Ahmed Bajwa has called for both countries India and Pakistan to bury the past.
34- Senior Kerala Congress leader and two-time former Lok Sabha MP from Kottayam, Skaria Thomas, has passed away.
35-Delhi Police Cyber Cell has busted 'Rice Pulling' rare metal scam by arresting three people.
Please follow and like us: