Please follow and like us:
National current affairs- March 9, 2021
Students and other candidates who have been preparing for the various competitive examinations can take the help of these following study materials.
---
1-Karnataka has estimated Rs 15,134 cr revenue deficit in 2021-22, state Chief Minister B.S. Yediyurappa said.
2-Delhi Chief Minister Arvind Kejriwal said his government schemes are women-centric.
3-Karnataka Chief Minister B.S. Yediyurappa ensured that Leader of Opposition Siddaramaiah sits in opposition forever.
4-The Delhi Jal Board (DJB) has moved SC against Haryana govt over untreated pollutants into the Yamuna river.
5-The women staff of Delhi Police were given an array of leading roles to mark the occasion of International Women's Day (March 8).
6-The Gujarat High Court directed the state government to prohibit the social exclusion of women at public places to mark the occasion of International Women's Day (March 8).
7-Police in Gurugram have busted an illegal call centre located in Udyog Vihar of the NCR township for duping US nationals.
8-The Makkal Needhi Maiam (MNM) led by actor turned politician Kamal Haasan has made alliance with Indhiya Jananayaga Katchi (IJK) and All India Samathuva Makkal Katchi (AISMK) for the Tamil Nadu Assembly elections on April 6.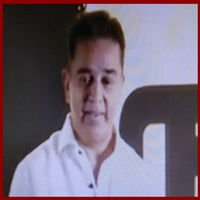 9-The Delhi government's IT Department to provide tablets for all MLAs.
10-The Bihar Health Department promoted and transferred a dead doctor to the post of civil surgeon in Sheikhpura district.
National current affairs
11-The Shivraj Singh Chouhan-led Madhya Pradesh government to provide financial assistance to people whose homes are damaged by wild animals in the state.
12-The National Commission for Women (NCW) took cognisance of rape of women by police officer in Rajasthan.
13-PM Narendra Modi has launched Maitri Setu between Tripura and Bangladesh.
14-The Mumbai Police's Anti Narcotics Cell, Kandivali, has seized 14-kg Charas from Nepali gangster.
15-All government hospitals and private hospitals linked to the Aarogyasri network offer coronavirus vaccination in Andhra Pradesh.
16-Tamil Nadu HAS ordered spot fine of Rs 200 on anyone not wearing masks.
17- The Desiya Murpokku Dravida Kazhagam (DMDK) led by actor politician Vijayakanth has walked out of AIADMK-BJP alliance.
18-CAIT- The Confederation of All India Traders
PM CARES- Prime Minister's Citizen Assistance and Relief in Emergency Situations
TITA- Telangana Information Technology Association
DGGI- The Directorate General of GST Intelligence
SIT- Special Investigation Team
NOIDA- New Okhla Industrial Development Authority
TTAADC- Tripura Tribal Areas Autonomous District Council
19-Bahujan Samaj Party (BSP) president is Mayawati.
20-Andhra Pradesh Chief Minister Y. S. Jagan Mohan Reddy wrote to Prime Minister Narendra Modi and sought early appointment with PM to salvage Vizag steel plant.
National current affairs
21-The Punjab Assembly chaired by Speaker Rana K.P. Singh passed eight Bills.
22-Trinamool Congress supremo Mamata Banerjee said she can forget everyone's name but will never forget Nandigram.
23-Uttarakhand Chief Minister Trivendra Singh Rawat quits and handed over his resignation to Governor Baby Rani Maurya.
24-Parliament has started Covid-19 vaccination drive for all members of both the Houses.
25-Former Jammu and Kashmir Chief Minister Mehbooba Mufti has moved Delhi HC challenging ED summons in money laundering case.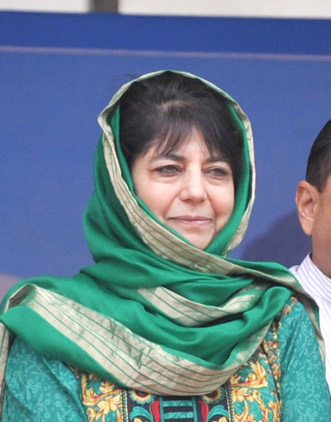 26-Central government employees and pensioners to get full dearness allowance starting July 1.
27-Union Minister of State for Home, G. Kishan Reddy has sought probe into Bhainsa town violence in Telangana.
28-The Delhi government has allocated the highest share of Rs 16,377 crore to the education sector.
29-Uttar Pradesh Chief Minister Yogi Adityanath said that Bundelkhand will be a tourist centre soon.
30- Indian Oil Corporation Limited (IOCL) and Odisha Industrial Infrastructure Development Corporation (IDCO) signed MoU for Paradip plastic park.
National current affairs
31-Bharatiya Kisan Union (BKU) leader Rakesh Tikait will participate in a Kisan Mahapanchayat in Rohtas district of Bihar.
32-Gopal Mandal, the JDU legislator from Gopalpur in Banka district said he carries a revolver, will shoot someone if required.
33-The Ministry of Home Affairs told Parliament that during 2015 and 2019, a total of 6,76,074 Indians gave up their citizenship.
34-Delhi Chief Minister Arvind Kejriwal said Delhi will bid for 2048 Olympics.
35-Comptroller and Auditor General (CAG) of India Girish Chandra Murmu is the chairman of panel of external auditors of UN for 2021.
36-Telangana's industry minister K. T. Rama Rao has alleged that Centre has done nothing for Telangana.
37-Delhi Deputy Chief Minister Manish Sisodia said his government will make the city's per capita income equivalent to Singapore by 2047.
38-For the seventh consecutive term Maulana Arshad Madani has been elected the President of Jamiat Ulama-i-Hind.
39-India has summoned British envoy, slams UK Parliament over debate on farmers' issue.
40-Prime Minister Narendra Modi said BJP-led govt replaced 30 years of scam in Tripura.
41-BJP-IPFT will jointly contest in Tripura tribal council polls.
42- Three United Liberation Front of Asom (ULFA) leaders held for plotting to assassinate Assam minister Himanta Biswa Sarma.
43-Telangana Legislature's Budget session will begin from March 15.
---
Please follow and like us: