Please follow and like us:
One Liners Current Affairs- July 6, 2021
One Liners Current Affairs plays an important role in the preparation of students participating in the various competitive exams.
It also gives an insight to people what are happenings all around.
One Liners Current Affairs- July 6, 2021
1-TTD- Tirumala Tirupati Devasthanams
2-Karnataka Governor Vajubhai Vala has unveiled three warehouses for the storage of EVMs and VVPAT devices.
3-Tamil Nadu Water Resources Minister S. Duraimurugan promised the Centre that the Mekedatu project would not proceed without the approval of Tamil Nadu.
4- The Railway Protection Force (RPF) uncovers a fraud involving the use of forged letterheads from MPs and MLAs in order to book railway berths under the emergency quota (EQ).
5-The Modi administration established a new 'Ministry of Cooperation' on Tuesday, a day before the imminent Cabinet reshuffle.
6-B'desh and Indian academics criticise the Tripura government for alleging the 'demolition' of 1971 war monuments.
7- On Tuesday, the beam of an under-construction flyover fell on a vehicle in Anakapalle, Andhra Pradesh's Visakhapatnam district, killing two persons.
8-Telangana Minister for Industry and Information Technology K.T. Rama Rao praised actor Sonu Sood's social outreach efforts, particularly during the Covid-19 epidemic, on Tuesday.
9-The Green India Challenge announced on Tuesday that it would start another massive plantation campaign on July 24 by planting 3 crore seedlings in an hour.
10- Mizoram Governor Kambhampati Hari Babu said on Tuesday that he would do all in his power to help the northeastern state prosper.
One Liners Current Affairs
11-The National Investigation Agency (NIA) said on Tuesday that it has detained Gagandeep Singh, an accused weapons trafficker, in connection with extortion by Khalistani terrorists in Moga, Punjab.
12- On Tuesday afternoon, the burial of Jesuit priest and tribal rights campaigner Father Stan Lourduswamy, who died in prison on Monday, was held in a Bandra church in Mumbai.
13-The Odisha government has refused the Andhra Pradesh government's permission to publish the Vansadhara Water Disputes Tribunal's final judgement in the official gazette.
14-Former Minister and Maharashtra Congress Working President Naseem Khan asked Chief Minister Uddhav Thackeray and Deputy Chief Minister Ajit Pawar on Tuesday to take urgent action to restore the Muslim community's 5% quotas.
15-C.N. Ashwatha Narayana, Karnataka Deputy Chief Minister and State Covid Task Force Chairman, dedicated the enlarged Pediatric ICU of 100 beds built up with CSR money to facilitate Covid-19 treatment at the Indira Gandhi Institute of Child Health on Tuesday (IGICH).
16-West Bengal Chief Minister Mamata Banerjee declared on the floor of the Assembly on Tuesday that Bengal would celebrate a 'Khela Hobe Diwas (Day).'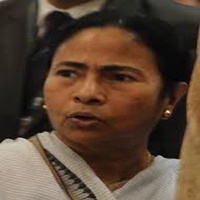 17-Telangana Municipal Administration and Urban Development Minister K.T. Rama Rao stated on Tuesday that the state government was unable to begin construction on two skyways in Hyderabad owing to the Centre's "non-cooperation."
18-On Tuesday, the National Investigation Agency (NIA) announced the arrest of drugs trafficker Gurjant Singh in the Hizbul Mujahideen narco-terror case.
19-The Maritime Association of Shipowners, Shipmanagers, and Agents (MASSA) and the National Union of Sailors of India (NUSI) are concerned that the BMC has rejected Covid jabs for 'foreign' seafarers.
20-Teachers in Tamil Nadu urge the government to adopt a semester schedule for board examinations.
One Liners Current Affairs
21-On Tuesday, a Gujarat court acquitted all four accused, including primary accused Chhabeel Patel, in the case of the intended murder of Pawan More, the main eyewitness in the high-profile murder of BJP politician Jayanti Bhanushali.
22-S. Jaishankar, External Affairs Minister, will go to Russia on a two-day official visit on Wednesday.
23-M.K. Stalin, Chief Minister of Tamil Nadu, has directed authorities to ensure that programmes for persons with disabilities are properly implemented.
24-The state government of Uttarakhand has petitioned the Supreme Court to overturn the state High Court's June 28 ruling, which stayed its June 25 decision to allow local pilgrims to participate in the Char Dham Yatra on July 1.
25-After eating 'prasad,' at least 250 people in Bihar's Munger district were sick.
26-Gulshan Nazir, the mother of former J&K Leader Minister and Peoples Democratic Party (PDP) chief Mehbooba Mufti, was summoned by the Enforcement Directorate (ED) on Tuesday for a personal appearance in Srinagar on July 14.
27-On Tuesday, police claimed they recovered 870 kg of marijuana in Chinturu, Andhra Pradesh's East Godavari district.
28-Lt. Gen. (Dr.) Madhuri Kanitkar, the Ministry of Defence's Deputy Chief, Integrated Defence Staff (Medical), has been appointed the next Vice-Chancellor of the Maharashtra University of Health Sciences (MUHS), Nashik.
29- The Delhi Government has extended the term of Swati Maliwal, Chairperson of the Delhi Commission for Women (DCW), for another year.
30-Goa Chief Minister Pramod Sawant hailed the appointment of P.S. Sreedharan Pillai as the state's next governor on Tuesday.
One Liners Current Affairs
31-Arvind Kejriwal, the Chief Minister of Delhi, announced the "Mukhyamantri Covid-19 Pariwar Aarthik Sahayata Yojna," a social security programme to give financial support to the families of earning members who died as a result of the epidemic.
32-Amarnathji, J&K Lieutenant Governor Manoj Sinha inaugurated the Shri Amarnathji Shrine Board's internet services on Tuesday.
33-Prime Minister Narendra Modi is expected to go to his home state of Gujarat on July 15 or July 16 to attend a number of events.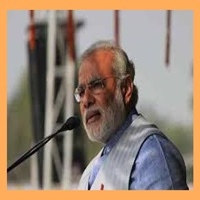 34-Rajendra Arlekar, former Speaker and Minister of Goa, was named Governor of Himachal Pradesh on Tuesday.
35-Defence Minister Rajnath Singh, accompanied by Union Minister of State for Finance Anurag Thakur, flagged off 900 oxygen concentrators from Delhi bound for Himachal Pradesh on Tuesday.
36-Andhra Pradesh Governor Biswa Bhusan Harichandan and a slew of Bharatiya Janata Party (BJP) officials welcomed former Visakhapatnam MP Kambhampati Hari Babu on his appointment as Governor of Mizoram on Tuesday.
37-West Bengal Chief Minister Mamata Banerjee introduced the Student Credit Card programme on June 30 to offer soft loans to students for further education, and more than 10,000 applications were received in only six days.
38-The Union government has allotted 9.1 lakh tonnes of rice and wheat worth Rs 3,325 crore to Tamil Nadu and Puducherry for free distribution to the state's and Union Territory's ration cardholders.
39-Yogi Adityanath, the Chief Minister of Uttar Pradesh, has called on his predecessor, senior BJP politician Kalyan Singh, who is being treated in the ICU of Critical Care Medicine at the Sanjay Gandhi Post Graduate Institute of Medical Sciences (SGPGIMS).
40-Ashok Upreti has been appointed as the state's Principal Chief Conservator of Forests.
One Liners Current Affairs
41-K. T. Rama Rao, Telangana's Industry and Information Technology Minister, has called for action against protesters who hurled a bike and a cylinder into a lake.
42-Virbhadra Singh, a Congress veteran and six-time Himachal Pradesh chief minister,
43-President Ram Nath Kovind named eight new governors on Tuesday, entrusting them with the governance of new states.
44-Nara Lokesh, national general secretary of the Telugu Desam Party (TDP), claims a Rs 15K crore bauxite mining fraud in Vizag.
45-Krishna Roy, wife of Trinamool Congress politician Mukul Roy, died at a Chennai private hospital.
46-Rajendra Arlekar, the former Speaker of Goa, has been appointed as the next Governor of Himachal Pradesh.
47- The AIADMK has expelled nine party officials for their support for former temporary general secretary V.K. Sasikala.
48-Telangana Chief Minister K. Chandrasekhar Rao ripped the ribbon off a door since he didn't have scissors.
49-The vice-chancellor of Dr Bhimrao Ambedkar University, Agra, has been dismissed of his responsibilities by Uttar Pradesh Governor Anandiben Patel.
50-The Indian Air Force (IAF) will purchase ten anti-drone systems for border deployment from a base in Jammu.
Please follow and like us: