Please follow and like us:
One Liners Current Affairs- July 7, 2021
One Liners Current Affairs plays an important role in the preparation of students participating in the various competitive exams.
It also gives an insight to people what are happenings all around.
---
One Liners Current Affairs
1-Karnataka's planned Rs 185 crore proposal to construct a five-star hotel, an observation deck, an amphitheatre, boats, and other tourist amenities near Jog Falls has sparked outrage among renowned authors and environmental campaigners.
2-On Wednesday, an earthquake measuring 5.2 on the Richter scale was recorded in western Assam, neighbouring Meghalaya, and North Bengal.
3-According to statistics published by the country's Central Bureau of Statistics, foreign tourist visits in Israel increased by 19.2 percent in the first half of 2021 compared to the second half of 2020.
4-Brazilian researchers discovered that cells specialised in saliva production and secretion may act as reservoirs for SARS-CoV-2, the virus that causes Covid-19, thus amplifying its infectious potential.
5-Kitty Kumaramangalam, 68, the wife of former Union minister P.R. Kumaramangalam, was discovered killed inside her home in Vasant Vihar, south Delhi, on Tuesday night, according to Delhi Police.
6- Shafali Verma and Sneha Rana of the Indian women's cricket team were nominated for the ICC Women's Player-of-the-Month award for June on Wednesday.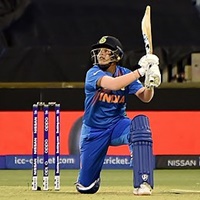 7-Chennaiyin FC (CFC), a two-time Indian Super League (ISL) winner, signed goalkeeper Debjit Majumder on Wednesday ahead of the 2021/22 season.
8-Sanjay Nishad, the head of the Nishad Party, has requested a seat for his son Praveeen Nishad, a BJP MP from Sant Kabir Nagar.
9- Sri Lankan President Gotabaya Rajapaksa has ordered the Health Ministry to give Pfizer Covid-19 vaccines to individuals who got AstraZeneca as their first vaccinations in the capital Colombo.
10- Andhra Pradesh Governor Biswa Bhusan Harichandan and Chief Minister Y.S. Jagan Mohan Reddy conveyed their condolences on the death of renowned Bollywood actor Dilip Kumar on Wednesday.
One Liners Current Affairs
11- Madhan Manickam, often known as 'PUBG,' is a YouTuber. Madhan, who is a remand prisoner at Chennai's Puzhal central jail after being detained by the Chennai police's Cyber branch, was charged under the Goondas Act.
12-Keshav Chandra Datt, an Indian hockey star who played during the country's post-independence golden period, died on Wednesday morning. He was 95 years old at the time.
13-As many as 16 IPS officers were moved in Andhra Pradesh on Wednesday as part of a massive restructuring of the police force.
14-Dilip Kumar, a Bollywood icon, died early Wednesday morning.
15-The Enforcement Directorate (ED) detained Nationalist Congress Party (NCP) politician Eknath Khadse's son-in-law Girish Chaudhary on Wednesday in connection with an alleged Pune property transaction.
16-Former Minister Ambika Chaudhary and his son, Anand Chaudhary, have been charged under the POCSO Act for allegedly yelling 'indecent slogans' at state sports minister Upendra Tiwari and his family.
17-Microsoft has issued an emergency Windows patch to address PrintNightmare, a severe vulnerability in the Windows Print Spooler service that was discovered last week.
18-Yogi Adityanath, the Chief Minister of Uttar Pradesh, has granted his approval for the 'Kanwar yatra,' which starts on July 25.
19-After Sushil Kumar was transferred back to the CBDT, Prashant Kumar was given command of the ED's western area.
20-The Madras High Court granted conditional release to AIADMK politician and former minister M. Manikandan in the case involving the alleged rape of a Malaysian national.
One Liners Current Affairs
21-On Wednesday, the Goa cabinet approved two different Covid-related financial programmes to offer assistance to the unorganised sector and people engaged in traditional professions, as well as to the relatives of those who died during the epidemic.
22-Outside Dharmendra Pradhan's home, the National Students Union of India (NSUI) protested the increase in gasoline prices.
23-The court fined West Bengal Chief Minister Mamata Banerjee Rs 5 lakh.
24-This year, Allahabad University will honour its professors with the 'Dronacharya' award for their achievements, and students will 'evaluate' their performance.
25-The Uttar Pradesh government, led by Yogi Adityanath, has approved a Rs 1.5 crore grant for a lung transplant for a resident doctor at the Ram Manohar Lohia Institute of Medical Sciences (RMLIMS).
26-According to one research, eating almonds twice a day may assist improve glucose metabolism and keep cholesterol levels in control.
27-In the past year, Delhi has seen the greatest rise in NO2 (nitrogen dioxide) in air pollution.
28-Narayan Rane, a former Maharashtra Chief Minister and Rajya Sabha MP, has been named as the next Minister for Micro, Small, and Medium Enterprises (MSMEs).
29-Rajeev Chandrasekhar has been appointed as the new Minister of State for Skill Development and Entrepreneurship, as well as Electronics and Information Technology.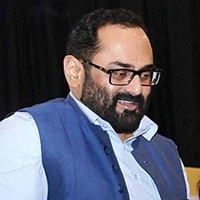 30-Ashwini Vaishnaw, a Rajya Sabha member from Odisha, has been named as India's next Electronics and Information Technology Minister, in addition to overseeing the activities of the Ministry of Communications.
One Liners Current Affairs
31-Mansukh Mandaviya, a senior BJP politician, has been appointed to the crucial Health and Family Welfare Ministry.
32-Y.S. Jagan Mohan Reddy, Chief Minister of Andhra Pradesh, sent another letter to Prime Minister Narendra Modi, addressing the water issues with Telangana.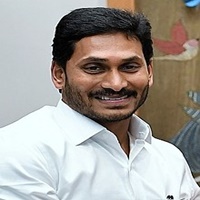 33-Two new Odisha faces, Rajya Sabha member Ashwini Vaishnaw and Mayurbhanj MP Bisweswar Tudu, have been appointed to Prime Minister Narendra Modi's enlarged and reshuffled Council of Ministers.
34-On Wednesday, the chief ministers of six northeastern states congratulated Prime Minister Narendra Modi for including three additional ministers from the area.
35-The West Bengal administration, headed by Mamata Banerjee, presented its maiden budget on Wednesday, after retaking power in the state for the third time.
36-The Supreme Court Bar Association (SCBA) has asked Chief Justice N.V. Ramana to reintroduce physical hearings in the Supreme Court.
37-Karnataka has secured the most cabinet seats for the first time in a decade, with the induction of three Lok Sabha MPs and a Rajya Sabha Member on Wednesday.
38-Pankaj Chaudhary, a six-term Lok Sabha MP from Uttar Pradesh, has been appointed to Modi's new Cabinet.
39-Apna Dals' Anupriya Patel, a National Democratic Alliance (NDA) supporter, is appointed to Modi's Cabinet.
40-Gangapuram Kishan Reddy, the Modi government's only representative from Telugu states, has been promoted to cabinet level.
One Liners Current Affairs
41-Former Maharashtra Chief Minister Narayan Rane and former UPA government minister Jyotiraditya Scindia take their oaths as Cabinet ministers.
42-K.T. Rama Rao, Telangana's Industry and Information Technology Minister, has urged the Centre to assist the MSME sector.
43-The Indian Navy and the Italian Navy participated in a maritime cooperation exercise.
44-The Central Bureau of Investigation (CBI) has opened an investigation into the Kamlesh Prajapat encounter.
45-Virendra Kumar, a seven-time Lok Sabha MP, was sworn in for a second term under PM Modi.
46-The addition of Sarbananda Sonowal, Rajkumar Ranjan Singh, and Pratima Bhowmik to the Union Council of Ministers on Wednesday brings the number of federal ministers from northeastern states to five.
47-A. Revanth Reddy was sworn in as the new President of the Telangana Congress on Wednesday.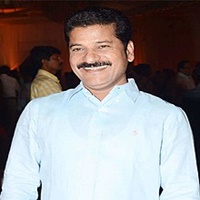 48-A four-year-old Russian child who had been on a ventilator for the previous three years at MGM Healthcare is now doing well after a bilateral lung transplant, according to physicians in Chennai.
49-The Lok Nayak Jai Prakash (LNJP) hospital in Delhi now has a genome sequencing laboratory.
50-Rajendra Arlekar, a Bharatiya Janata Party (BJP) politician and former Goa Speaker, is currently the Governor of Himachal Pradesh.
51-The new Council of Ministers is being formed in terms of experience and qualification as the Modi administration undergoes a makeover.
---
Please follow and like us: