Please follow and like us:
UP Current Affairs- Dec 17, 2022
All "yatris" who will join Rahul Gandhi led Bharat Jodo Yatra when it hits Uttar Pradesh have been instructed by the Uttar Pradesh Congress to wear only white khadi while travelling.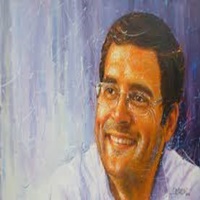 2-Brijlal Khabri, the head of the UPCC, has instructed all district/city units to choose 100 "rajya yatris" (state yatris) for the campaign, which is anticipated to enter the state in the first week of January.
3-About 150 "Bharat yatris," including a group of Uttar Pradesh state leaders, are travelling with the Bharat Jodo Yatra, which began on September 7 in Kanyakumari.
UP Current Affairs
4-Lucknow is one of four Uttar Pradesh cities that will receive an upgrade prior to G20-related activities.
The heads of the municipal corporations of Varanasi, Agra, and Lucknow, as well as the CEO of the Greater Noida Authority, have been urged to begin the preparations as soon as possible.
5-The Global Investors Summit and the G20 Summit will both take place in February in Lucknow.
6-The state of Uttar Pradesh's government has started a campaign to find tuberculosis (TB) cases.
UP Current Affairs
Every 15th of the month, or "Nikshay Diwas," the campaign will focus on suspected TB cases, and all of the state's medical facilities will screen and test those suspected cases.
7-In-charge of the Special Operations Group One of the seven defendants, Prashant Gautam, was detained for murder when a trader, 27, died in custody in the Kanpur Dehat district.
8-The 37th Annual Convention of the Indian Association of Tour Operators (IATO), which kicks off in Lucknow, will draw more than 1,200 stakeholders and IATO members.
UP Current Affairs
9-The national governing body of the tourism sector is called IATO. There are representatives from tour operators, travel agencies, hotels, airlines, government tourism departments, development businesses, educational institutions, and transit companies in this consortium of several industry segments.
10 The life sentences given to 43 members of the Provincial Armed Constabulary (PAC) in the 1991 Pilibhit false encounter case, in which 10 Sikhs were killed after being labelled terrorists, have been overturned by the Lucknow bench of the Allahabad High Court.
For other current affairs, click here
For GK and Current Affairs, click here
For video news of India and the World, click here
Please follow and like us: