Please follow and like us: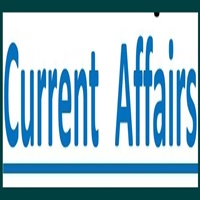 National Current Affairs play an important role.
Students and other candidates who have been preparing for the various competitive examinations can take the help of these following study materials.
National Current Affairs will help them achieve success in the various examinations.
1-Odisha Chief Minister Naveen Patnaik has launched customer integrated management services of Odisha Mining Corporation (OMC).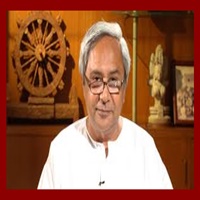 2-The Winter Session in the Andhra Pradesh Assembly has passed five bills by voice vote.
3- 13th edition of Bengaluru International Film Festival (BIFF) will be held in Feb/March.
4- Actor Akshay Kumar met Uttar Pradesh Chief Minister Yogi Adityanath to discuss about his upcoming film 'Ram Setu'.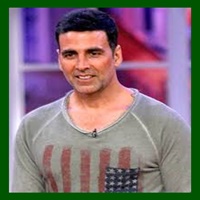 5- AWS- Amazon Web Services
JSY- Jalyukta Shivar Yojana
BKU- Bharatiya Kisan Union BKU
ICMR- The Indian Council of Medical Research
MSP- The minimum support price
SCRB- The State Crime Record Bureau
6-Rashtriya Swayamsevak Sangh chief is Mohan Bhagwat.
7-Madhya Pradesh Chief Minister Shivraj Singh Chouhan has been trolled for plagiarism charges levelled over a poem, originally written by a young girl Bhumika Birthare.
8-Sonia Gandhi has appointed B.V. Srinivas as the chief of the Congress youth wing.
9- Telugu Desam Party national President Nara Chandrababu Naidu led a protest march, sought relief for construction workers.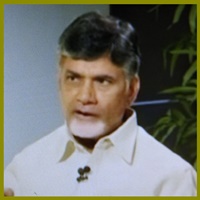 10- UK has approved the emergency use of Pfizer-BioNTech Covid-19 vaccine.
11- 'Rakesh', the PAC dog, mentioned in PM Narendra Modi's 'Mann Ki Baat', died due to liver and kidney infection.
12-Chief Minister Amarinder Singh said he will take the first shot of the vaccine in Punjab.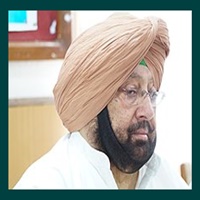 13-Kerala Assembly Speaker is P Sreeramakrishnan.
14-According to the Telangana State Election Commission, a total of 46.60 per cent of over 74 lakh voters cast their votes in the Greater Hyderabad Municipal Corporation (GHMC) elections 2020.
15-The Punjab Cabinet has extended exemption of motor vehicle tax till Dec 31.
16-Former Karnataka minister Varthur Prakash claimed he was kidnapped, sought police protection.
17-Cyclonic storm Burevi is likely to cross the south Tamil Nadu coast, the India Meteorological Department (IMD) said.
18-Rashtriya Swayamsevak Sangh (RSS) chief Mohan Bhagwat to meet the selected pracharaks of seven northeastern states.
19-Chief Minister Arvind Kejriwal has accused the Centre alleging that it wanted Delhi govt to convert 9 stadiums into jail for farmers.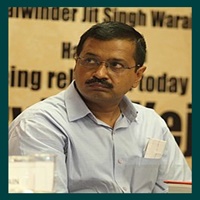 20-Jannayak Janata Party (JJP) is an ally of the Bharatiya Janata Party (BJP) in Haryana.
21-Goa Chief Minister is Pramod Sawant.
22-Chhatisgarh Chief Minister Bhupesh Baghel has urged to provide free vaccine on priority basis.
23-Prime Minister Narendra Modi has invited UK Prime Minister Boris Johnson as R-Day chief guest.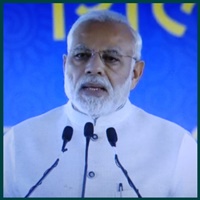 24-The Supreme Court has ordered to install CCTVs with night vision at CBI, NIA, ED offices.
25-Kerala Chief Minister Pinarayi Vijayan has alerted for Cyclone Burevi.
26-Union Home Minister Amit Shah has emphasised that there should be zero tolerance against terrorism.
27-Former Bharatiya Janata Party (BJP) legislator Kanti Gamit arrested for violating Covid norms.
28-The Central Bureau of Investigation (CBI) arrested the two Military Engineering Service (MES) officials in graft case.
29-Andhra Pradesh Chief Minister Y.S. Jagan Mohan Reddy said the Polavaram project will be finished on time without reducing height.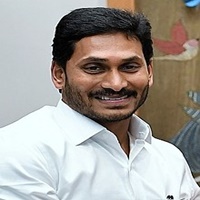 30-Telangana's Forest Department has sought the National Tiger Conservation Authority (NTCA) help to deal with tigers.
31-Karnataka Chief Minister B. S. Yeddyurappa has laid the foundation of waste-to-energy plant in Bengaluru.
Please follow and like us: