Please follow and like us:
National current affairs- March 8, 2021
Students and other candidates who have been preparing for the various competitive examinations can take the help of these following study materials.
---
1-India has reported 18,599 new coronavirus cases for 3rd straight day.
2- Telangana's Covid-19 tally has crossed the 3 lakh mark on Monday as it saw 111 new cases during the last 24 hours.
3-Uttarakhand Chief Minister Trivendra Singh Rawat summoned to Delhi by BJP leadership as some party MLAs and MPs are bitterly opposed to his style of functioning.
4-To mark the International Women's Day, Maharashtra government has set up 189 special vaccination centres exclusively for females.
5-Dr. Kolluri Chiranjeevi, an activist of separate Telangana movement passed away.
6-LJP- Lok Janshakti Party
RLSP-Rashtriya Lok Samata Party
ATS- Anti Terrorist Squad
GSDP- Gross State Domestic Product
YSRCP- Yuvajana Sramika Rythu Congress Party
7-Andhra Pradesh Governor Biswa Bhusan Harichandan said on the occasion of International Women's Day that women played great role in nation building.
8-Former Rajasthan Governor Anshuman Singh has passed away at the age of 86.
9-No fuel tax hike proposed in Karnataka budget for 2021-22.
10-All Indian N.Rangaswamy Congress (AINR) is likely to go alone in Puducherry Assembly polls. N.Rangaswamy was the former Chief Minister of Puducherry.
National current affairs
11-Uzbek & Indian soldiers to start anti-terror drills in Chaubatia near Ranikhet in Uttarakhand.
12-Andhra Pradesh Chief Minister Y.S. Jagan Mohan Reddy launched women's helpdesk in all Andhra police stations.
13- Bihar Chief Minister Nitish Kumar has lost his cool in Bihar legislative council after RJD MLC Subodh Rai interrupted the rural development minister.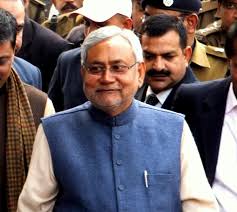 14-Punjab Finance Minister Manpreet Badal has presented populist Budget; woos farmers, employees, women and elderly.
15- Karnataka Chief Minister B.S. Yediyurappa has announced a slew of freebies, sops and welfare measures for women in the Budget for fiscal 2021-22.
16-Delhi Deputy Chief Minister Manish Sisodia said Delhi government has been maintaining consistency in revenue surplus.
17-Maharashtra Deputy Chief Minister and also Finance Minister Ajit Pawar has hiked the State Excise Duty and VAT on most types of liquor.
18- Punjab Chief Minister Amarinder Singh has launched gender sensitised school curriculum in the state.
19- The Maha Vikas Aghadi government in its budget made a strong focus on 'women-power'.
20-The chairpersons of district development councils (DDCs) given status of administrative secretaries/IGPs in J&K.
National current affairs
21-Indian Coast Guard has seized Lankan fishing ship for drug trafficking.
22-Haryana Health Minister Anil Vij said Fatehabad town to have tertiary cancer care centre soon.
23-Andhra Pradesh to incorporate 'Gender Budget' in its annual Budget for FY 2021-22 to better serve women.
24-Former Civil Aviation Minister Ashok Gajapati Raju REPORTEDLY caught attacking TDP woman in Vizianagaram.
25-Haryana Home Minister Anil Vij said there is no proposal to give martyr status to farmers.
26-Maharashtra Chief Minister Uddhav Thackeray described the business tycoon Mukesh Ambani SUV case as something fishy.
27-Kerala Chief Minister Pinarayi Vijayan took a strong dig at the Union Home Minister Amit Shah, stating that he was not put up in jail for any murder case. He has alleged that there is one person called Amit Shah who was jailed for it.
28-Union Environment Minister Prakash Javadekar has honoured women IFS officers, field staff on the occasion of International Women's Day on March 8th.
29-Australian High Commissioner to India, Barry O' Farrell has called on Andhra Pradesh Governor Biswa Bhushan Harichandan.
30- According to the National High Speed Rail Corporation Limited (NHSRCL), the Aerial LiDAR survey for the Mumbai-Ahmedabad bullet train project has begun.
National current affairs
31-Haryana Deputy Chief Minister Dushyant Chautala said women will get 33% ration depots.
32-Lok Sabha Speaker Om Birla has insisted on raising women's participation in each and every stage of nation building.
33-The All India Majlis-e-Ittehadul Muslimeen (AIMIM) has made an alliance with the Amma Makkal Munnetra Katchi (AMMK) of T.T.V. Dhinakaran in Tamil Nadu. AIMIM to contest three seats.
34-Himachal Pradesh Chief Minister Jai Ram Thakur has invited PM Modi for Himachal Day event to inaugurate the 'rath yatra' highlighting the 50 years journey of development.
35-Union Home Minister Amit Shah has enquired about violence in Telangana's Bhainsa town.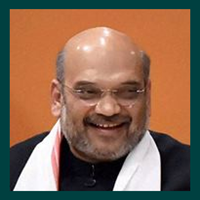 36- Telangana's Minister for Industry and Information Technology K.T.Rama Rao(KTR) said the state government has been giving priority to education sector.
37-Former Rajasthan Chief Minister Vasundhara Raje said there is no 'rajniti', but 'dharm niti' in her yatra.
38-The Indian Youth Congress has passed the resolution for Rahul Gandhi as Congress President.
39-Veteran English and Urdu Journalist Arif Shaikh has passed away.
---
Please follow and like us: