Please follow and like us:
Haryana Current Affairs-December 2, 2022
On Thursday, Bhupinder Singh Hooda, a former chief minister of Haryana, voiced his concern over the state's subpar healthcare system.
He claimed that the state's BJP-JJP government "neither looks serious about the current condition of health services nor is it concerned about the future."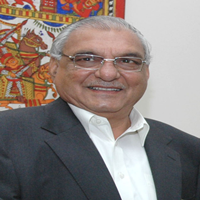 2-The Haryana government on Thursday approved the Haryana Aatmanirbhar Textile Policy 2022–25 with an estimated budget of Rs. 1,500 crores with capping for capital incentive cases, in order to further boost the growth of the state's textile sector and provide a comprehensive support framework for the industry to grow.
Haryana Current Affairs
3-With an emphasis on innovation, backward integration, and the adoption of clean and green technologies, the Haryana Aatmanirbhar Textile Policy 2022–25 aims to attract investment in the textile sector to the tune of Rs 4,000 crore, create 20,000 jobs, and achieve higher and sustainable growth in the value chain.
4-To encourage the scrapping of vehicles that have reached the critical age of 10 years for diesel vehicles and 15 years for petrol vehicles, Haryana is getting ready to implement a five-year vehicle scrappage policy that has been developed in coordination with the Voluntary Vehicle Fleet Modernization Programme of the government of India.
Haryana Current Affairs
5-President Droupadi Murmu lauded Haryana on Wednesday for setting the nation's best models of women's empowerment.
6-President Droupadi Murmu congratulated the Chief Minister Manohar Lal Khattar and Governor Bandaru Dattatreya on the successful implementation of the Beti Bachao-Beti Padhao campaign in Haryana and expressed the hope that the state would continue to inspire its daughters by making such ground-breaking decisions.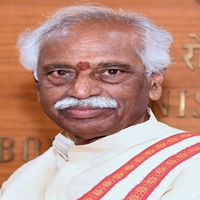 7-Three farmhouses, including one owned by renowned Punjabi singer Daler Mehndi, were sealed by the Department of Town and Country Planning (DTCP) in Sohna, close to Damdama Lake.
8-President Droupadi Murmu officially inaugurated the International Gita Mahotsav (IGM) — 2022 on the banks of the Brahma Sarovar at Kurukshetra, the sacred site of the Shrimad Bhagwad Gita, on the first day of a two-day visit to Haryana on Tuesday.
Haryana Current Affairs
9-The President gave three important projects to the state, including the first-of-its-kind Nirogi Haryana, a health checkup programme for Antyodaya families, the foundation stone for Sirsa Medical College, and the e-ticketing system for the state's roads, making the 9-International Gita Mahotsav — 2022 more memorable for Haryanavis.
10-On Tuesday, President Droupadi Murmu stated Haryana is a shining example of a rich past and significant growth.
11-The President paid a visit to the state-level progressive Haryana display during the International Gita Mahotsav (IGM) 2022 being hosted on the banks of the Brahma Sarovar in this historic city of Kurukshetra, accompanied with Governor Bandaru Dattatraya and Chief Minister Khattar.
For more current affairs, click here
For more video news of India and the world, click here
Please follow and like us: