Please follow and like us:
One Liners Current Affairs- June 29, 2021
One Liners Current Affairs plays an important role in the preparation of students participating in the various competitive exams.
It also gives an insight to people what are happenings all around.
1-The Supreme Courton Tuesday directed states and union territories to implement the 'one nation, one ration card scheme' till July 31.
2- The National Socialist Council of Nagaland (NSCN-IM) wishes to proceed with the Framework Agreement agreed in 2015.
3-Hyderabad's link roads may be used as a model for other cities, according to Telangana Municipal Administration and Urban Development Minister K.T. Rama Rao.
4-Karnataka Chief Minister B.S. Yediyurappa said on Monday that he will write to his colleague Pinarayi Vijayan, requesting that villages in bordering regions not be renamed.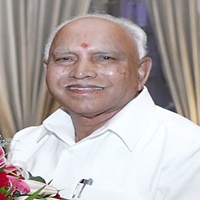 5-Asha-Certified Social Health Advocate
6-On Monday, the Union Public Service Commission (UPSC) approved a list of three senior-most IPS officers from the state from which the chief minister would announce the name of the new state DGP in conjunction with top officials from the Tamil Nadu government in New Delhi (Law and Order).
7- Former Finance Minister P. Chidambaram criticised the administration on Tuesday, saying that credit guarantees are not credit and are just additional debt, and no banker would lend to a debt-ridden company.
8- In the notorious Kerala gold smuggling case, the Ministry of External Affairs issued a notice on the UAE Embassy based on a 251-page Customs report that investigated the matter.
9-UP government files a petition with the Supreme Court contesting a K'taka High Court decision giving Twitter MD Manish Maheshwari protection in a case involving a viral video of an assault on an elderly person in Ghaziabad.
10-On the same day that Union Finance Minister Nirmala Sitharaman unveiled eight relief measures totaling Rs 6,28,993 crore, previous Congress President Rahul Gandhi slammed the government, claiming it is a scam and not a package.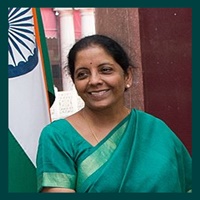 One Liners Current Affairs
11-11- Tamil Nadu prepares for the next round of local government elections in Tirunelveli, Kancheepuram, Tirupathur, Ranipet, Villupuram, Chengalpettu, Vellore, Kallakurichi, and Tenkasi.
12- The Jammu Air Force Station assault case has been given over to the National Investigation Agency by the Ministry of Home Affairs (MHA) (NIA)
13-Uddhav Thackeray, the Chief Minister of Maharashtra, made a trip to Sir H.N. Reliance Foundation Hospital (HNRFH) in south Mumbai for a medical examination.
14-Questionable PILs wreak havoc on the system, as the Supreme Court dismisses the Central Vista petition.
15- Manish Sisodia, the deputy chief minister of Delhi, alleged that 15 BJP activists vandalised his vehicle in Rohtas Nagar.
16- President Ram Nath Kovind lay the groundwork for the Dr. Bhim Rao Ambedkar Memorial and Cultural Centre in Lucknow's Aishbagh on Tuesday.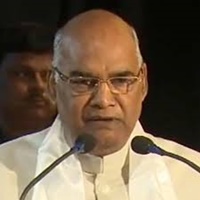 17- Karnataka Chief Minister B.S. Yediyurappa intervenes to settle a dispute over class 10 examinations.
18-Somu Veerraju, the head of the Bharatiya Janata Party (BJP) in Andhra Pradesh, has said that Chief Minister Y.S. Jagan Mohan Reddy's welfare is driving the state into bankruptcy.
19-Arvind Kejriwal, the AAP national leader and Delhi chief minister, has promised to provide 300 units of free electricity to every home in Punjab.
20- On Tuesday, the NITI Aayog released a study on India's 'not-for-profit' hospital model.
One Liners Current Affairs
21-The Monsoon Session of Parliament is expected to begin on July 19.
22-In Varanasi, 39 projects have been completed and are awaiting initiation.
23- The Supreme Court stated on Tuesday that it prefers in-person Chartered Accountant (CA) examinations and would not issue any orders to postpone the schedule, which begins on July 5.
24- Suheldev Bhartiya Samaj Party (SBSP) leader Om Prakash Rajbhar disproves All India Majlis-e-Ittehadul Muslimeen (AIMIM) president Asaduddin Owaisi's allegation, saying there have been no discussions over 100 seats with AIMIM.
25- Tamil Nadu Chief Minister M.K. Stalin has reestablished the state minorities panel and appointed S. Peter Alphonse, a former Congress lawmaker, as its head.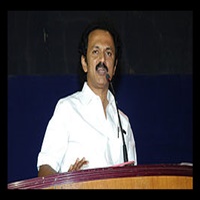 26-The federal government appointed senior Indian Police Service (IPS) officer Balaji Srivastav as additional commissioner of the Delhi Police on Tuesday.
27-Manish Sisodia, Deputy Chief Minister, examines the entrepreneurial mindset curriculum (EMC) and develops a web app to access instructional material.
28-According to the Union Education Ministry, there are 26.45 crore students enrolled in pre-primary and upper secondary education in 2019-20, which is 42.3 lakh more than in 2018-19.
29-Under the Jal Jeevan Mission, the Centre has given Rs 2,479.88 crore to J'khand.
30- Asaduddin Owaisi, AIMIM president and Hyderabad MP, calls on T'gana police to halt harassing livestock merchants.
One Liners Current Affairs
31-31-Talcher Fertilizers Ltd's security is taken over by the Central Industrial Security Force (CISF).
32- The Ministry of Food and Consumer Affairs is expanding capacity for rice fortification to combat anaemia.
33-The Narcotics Control Bureau (NCB) arrests a narcotics ring operating out of an ice cream parlour in a Goa hamlet.
34-A delegation from the National Human Rights Commission (NHRC) investigating post-election violence was assaulted in Kolkata.
35-The Delhi Police's Cyber Cell files a FIR against Twitter in response to a complaint about child porn from the National Commission for the Protection of Child Rights (NCPCR).
36- KCOCA- The Karnataka Control of Organised Crimes Act
37-Telugu Desam Party (TDP) supremo and former Chief Minister Nara Chandrababu Naidu urged on Tuesday that the government of Andhra Pradesh offer a special package for coronavirus-affected households.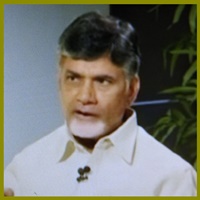 38-At a high-level meeting, Prime Minister Narendra Modi addresses future difficulties in the defence industry.
39-V.K. Sasikala, former AIADMK acting general secretary, establishes a war room at home and invites AIADMK officials.
40- AAP national leader and Delhi Chief Minister Arvind Kejriwal offers 300 units of free electricity to everyone in the run-up to the Punjab elections.
One Liners Current Affairs
41- For the second year in a row, the Maharashtra government has decided to prohibit massive Lord Ganesha idols and large-scale public festivities during the forthcoming 10-day Ganeshotsav holiday, which begins on September 10.
42-M.K. Stalin, the Chief Minister of Tamil Nadu, has sanctioned Rs 100 crore to deal with the 'third' Covid wave.
43-International Forum for Environment, Sustainability, and Technology (iFOREST) in New Delhi inaugurated the India Just Transition Centre on Tuesday (IJTC).
44-The Parliamentary Standing Committee on Information Technology has asked Twitter for an explanation as to why Prasad and Tharoor's accounts were locked.
45- The Centre on Tuesday approved the Moderna Covid-19 vaccine for sale in India as the fourth vaccination in its arsenal to combat the deadly pandemic, saying that the Pfizer vaccine is next in line.
46- A preterm infant weighing just 700 grammes was successfully operated on for a cardiac abnormality at CIMS hospital in Ahmedabad, Gujarat, in an exceedingly difficult accomplishment.
47- The National Investigation Agency (NIA) files a case to investigate the drone assault at Jammu Air Force Station (AFS).
48-C. Sylendra Babu, a IPS officer from the Tamil Nadu cadre, has been named DGP of Tamil Nadu.
49-Y.S. Jagan Mohan Reddy, the Chief Minister of Andhra Pradesh, said that women's safety is his top concern.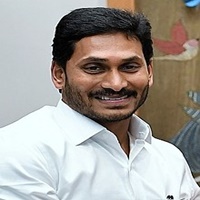 50- Mizoram Chief Minister Zoramthanga said that the Mizoram accord, struck 35 years ago after years of terrorism, had become a model peace pact.
51- Andhra Pradesh Chief Minister Y. S. Jagan Mohan Reddy wrote to Prime Minister Narendra Modi, stating, 'Andhra Pradesh is ideally positioned to vaccinate lakhs of people on a daily basis.'
52- Andhra Pradesh Social Welfare Minister Pinipe Vishwarup said that all money given under the Scheduled Castes Component had been spent completely (SCSP).
53- In order to meet its revenue collection goal, the Bruhat Bengaluru Mahanagara Palike (BBMP) plans to conduct a 'Khata Mela' (giant tax collecting campaign) in all eight zones.
---
Please follow and like us: