Please follow and like us:
Sports Current Affairs- January 5, 2023
The first ILT20 will take place in the United Arab Emirates from January 13 to February 12, 2023, at three different locations: Abu Dhabi (Zayed Cricket Stadium of Abu Dhabi Cricket and Sports Hub), Dubai (Dubai International Stadium), and Sharjah (Sharjah Cricket Stadium), with Simon Taufel leading the officials' team.
2 According to renowned Sri Lankan cricketer Kumar Sangakkara, every member of the Indian squad should be informed about the ODI World Cup, which will be played in India in October and November of this year.
3-John McEnroe, a legendary tennis player, commented on Coco Gauff's progress prior to the 2023 Australian Open, saying that she has a "huge upside that includes winning majors" and that Chris Evert can help the American tennis sensation win her first Major.
Sports Current Affairs
4-Irfan Pathan, a former left-arm fast bowler for India, believes the squad cannot just limit itself to a pool of 20 players and rotate only from them with the 2023 ODI World Cup only nine months away.
5-Despite being challenged by Frenchman Quentin Halys, No. 5 Novak Djokovic won a difficult match on Thursday, 7-6(3), 7-6(5), to progress to the Adelaide International 1 quarterfinals.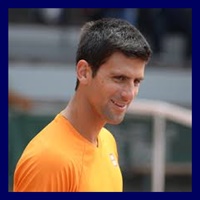 6-Hockey The Indian women's hockey team was unveiled by India on Thursday in preparation for their upcoming tour of South Africa, which will start on January 16, 2023, in Cape Town. Rani Rampal, a seasoned athlete and previous captain, rejoins the world of hockey.
Sports Current Affairs
7-Abhinav Bindra, the Olympic gold medalist for India, has asked the Board of Control for Cricket in India (BCCI) to provide Rishabh Pant, the injured wicketkeeper-batsman for India, with "psychological support" as he heals from a tragic car accident.
8-After a three-month hiatus, the MRF MMSC fmsci Indian National Car Racing Championship 2022 resumes this weekend, with Chirag Ghorapde of Bengaluru and 8-year-old Sai Sanjay battling it out for first place in the F2000 class.
9- Jay Shah, the president of the Asian Cricket Council (ACC), unveiled the cricket calendar for the years 2023–2024 and disclosed that India and Pakistan had been drawn together in the same group for the September 2023 Asia Cup.
Sports Current Affairs
10-A qualification for the women's Asia Cup, which will take place in September 2024, will be in the same group as India and Pakistan. In the other group with Sri Lanka, there will be Bangladesh and another qualifier.
11-After the Women's T20 Asia Cup in September, the Men's U19 Asia Cup and Men's T20 Emerging Teams Asia Cup will take held in October and December, respectively.
12-The fast bowling all-rounder from Australia, Cameron Green, has refuted rumours that he won't be able to bowl for the entire or a portion of the upcoming IPL 2023 season. As he recovers from a damaged finger, Green will reportedly be eligible to begin bowling for the five-time IPL champion Mumbai Indians on April 13 in IPL 2023.
Sports Current Affairs
13-In order to speed up his ankle injury recovery in time for the Australian Open, Nick Kyrgios, the 13th-ranked male tennis player in Australia, withdrew from the Adelaide International.
14- Former Indian hitter Wasim Jaffer said it would be unfair to remove Yuzvendra Chahal from the starting XI after just one subpar outing and that it would be a "huge call" to do so.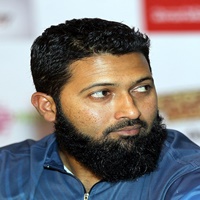 15-South Africa will host the first Under 19 Women's T20 World Cup, and nine out of the tournament's fifteen match officials were announced on Thursday by the International Cricket Council (ICC).
For more, Sports Current Affairs, click here
Please follow and like us: