Please follow and like us:
Bihar Current Affairs- January 4, 2023
As part of the state's "Mukhaya Mantri Udyami Yojna" initiative, the Bihar government has introduced two programmes called the "Mukhya Mantri Yuva Udyaymi Yojna" and the "Mukhya Mantri Mahila Udyami Yojna" to encourage entrepreneurship among young and women of various socioeconomic backgrounds.
The Mukhya Mantri Udyami Yojna, which was launched in 2018, was only open to people who belonged to the SC, ST, and extremely backward classes (EBCs).
3-Starting today, young people and women of all races and creeds who want to start their own business will be given a loan of Rs. 10 lakh, of which Rs. 5 lakh will come in the form of a grant from the state government and the remaining Rs. 5 lakh will be a loan that will be repaid over the course of 84 instalments.
Bihar Current Affairs
4-The Har Ghar Gangajal project, which the Bihar government plans to launch, will transport water from the Ganga river to the state's parched areas that are not located along the river's course.
5-Har Ghar Gangajal programme to be implemented as part of the Jal, Jeevan, Hariyali scheme of the state government
6-The Langat Singh College in Muzaffarpur, Bihar's 106-year-old astronomical observatory, has been added to the UNESCO list of observatories that are world historic sites. In the eastern region of India, this observatory is a first.
Bihar Current Affairs
7-Nitish Kumar, the chief minister of Bihar, recently opened the biggest rubber dam in the nation as well as a steel bridge across the Falgu River near the Vishnupad Temple. On September 22, 2020, CM Nitish Kumar laid the building's cornerstone.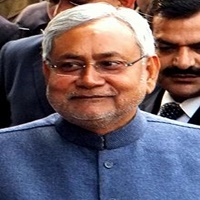 8-On Wednesday, the BJP, the only opposition party in Bihar, referred to Nitish Kumar's "Samadhan Yatra" as "Vyawadhan Yatra" and said it will serve as his "farewell yatra."
Bihar Current Affairs
9-On Wednesday, Nitish Kumar is expected to start the Samadhan Yatra, which would culminate on January 29 in Sheikhpura, from Valmikinagar in West Champaran.
10-Jan Jeevan Hariyali Yojana, one of Nitish Kumar's pet projects, celebrated its fourth anniversary, although none of the ministers from the RJD quota were present.
11-On Tuesday, BJP President J.P. Nadda said that the Mahagathbandhan administration had brought back "Jungle Raj" in Bihar.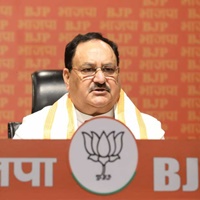 He further charged that Nitish Kumar, the chief minister of Bihar, was responsible for the state's breakdown of law and order when the RJD took office and for bringing about "Jungle Raj" by severing ties with the BJP.
12-RJD politician and former Bihar Agriculture Minister Sudhakar Singh, who caused controversy by referring to Chief Minister Nitish Kumar as "Shikhandi," continued by calling him a "bheekmanga" (beggar) on Tuesday.
For more, Bihar Current Affairs, click here
For video news of India and the world, click here
Please follow and like us: