Please follow and like us:
One Liner Current Affairs- March 1, 2021
One Liner Current Affairs help the students in the various competitive exams.
Presenting herewith some of the current affairs-
---
1-The United States is the largest destination country for international immigrants.
2- NATO- Non-Atlantic Treaty Organization
LNG- liquefied natural gas
CNG- Compressed Natural Gas
PNG- Pipeline Natural Gas
3-The LongOps project is a collaboration between the UK and Japan.
4-ITER is the International Thermonuclear Experimental Reactor.
5-US President Joe Biden has proposed to extend the New START (Strategic Arms Reduction Treaty) for five years.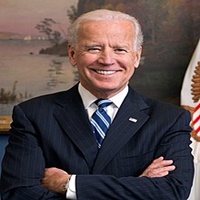 6-Mullaperiyaru Dam is a masonry gravity dam located on the Periyar River in Kerala.
7-The Prime Minister to release an innovative construction technology certificate course called NAVARITIH (New, Affordable, Validated, Research Innovation Technologies for Indian Housing).
8-The Cabinet has approved the Industrial Corridor nodes at Krishnapatnam and Tumakuru under Chennai Bangalore Industrial Corridor (CBIC).
9-The President of India conferred the Platinum Award for Excellence in Digital Governance to E-committee of the Supreme Court (SC) of India.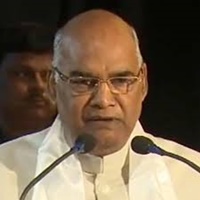 10-The Prime Minister Narendra Modi dedicated the 450-kilometer-long Kochi-Mangaluru Gas Pipeline to the nation. It is built by Gail (India) Ltd.
11-TRIFED (Tribal Cooperative Marketing Development Federation of India) signed a memorandum of understanding to establish TRIFOOD Park in Madhya Pradesh.
12-TRIFED is led by the Ministry of Tribal Affairs and Akhil Bhartiya vanvasi Kalyan Ashram.
13-TRIFOOD Park was launched in August 2020 under the leadership of Van Dhan Yojana. TRIFOOD Park is a food processing center.
14-Rashtriya Kamadhenu Aayog will conduct a nationallevel "Gaau-Vigyan" (Cattle Science) online exam.
15-Rashtriya Kamadhenu Aayog was formed to organize animal husbandry in accordance with modern and scientific methods.
16-Rashtriya Gokul Mission was launched in 2014 according to the National Programme for Bovine Breeding and Dairy Development. The mission will protect and develop indigenous cattle breeds.
17-The Ministry of Ports, Shipping and Waterways has launched the Sagarmala Seaplane Service (SSPS).
18-The Ministry of Railways has launched the Dedicated Railway Freight Corridor of India Limited (DFCCIL).
19-The Department for Promotion of Industry and Internal Trade (DPIIT) and Government of India have come together organizing Udyog Manthan.
20-Bharat Griha Raksha Policy was introduced. It has 3 key components namely Bharat Laghu Udyam Suraksha, Bharat Griha Raksha, and Bharat Sookshma Udyam Suraksha.
---
Please follow and like us: