Please follow and like us:
International current affairs-Sept 15, 2023
Questions:
Where was Kshama Sawant born?
What recent event prompted Kshama Sawant to call for an elected police accountability system?
Who made derogatory remarks about Jaahnavi Kandula?
How long have two human rights activists been jailed in Bangladesh?
What was the reason for the jailing of the human rights activists in Bangladesh?
Which union began strike actions at the US 'Big Three' motor companies?
Why did the members of the UAW start a strike?
What incident happened in New South Wales involving a woman and the police?
Where did Kim Jong-un head to after his summit with Vladimir Putin?
How many flights were affected at London's Gatwick Airport due to a shortage of Air Traffic Controllers?
How much did Princess Diana's red sweater auction for?
What percentage of the public is dissatisfied with the UK government's handling of immigration according to a recent research?
How many people migrated to the UK in 2022?
Why was the Australian charge d'affaires summoned in Tehran?
Who is Singapore's ninth president?
Answers:
Mumbai.
A bodycam video of a police officer mocking an Indian student's death.
Seattle Police Officers' Guild Vice President Daniel Auderer.
Two years.
Their "distorted report and doctored images" on security force killings published in 2013.
United Auto Workers (UAW).
Failure to reach tentative labour deals with the workers.
A woman was tasered and shot with a bean bag round during a standoff with officers.
An aircraft plant that builds fighter jets in Russia's Far Eastern city of Komsomolsk-on-Amur.
22 cancellations, 376 delays for arrivals, and 252 delays for departures.
More than $1.1 million.
66 per cent.
606,000.
To protest against "meddlesome" remarks by Australian Foreign Minister Penny Wong and new 'anti-Tehran' sanctions.
Tharman Shanmugaratnam.
International current affairs- March 18, 2021
Students and other candidates who have been preparing for the various competitive examinations can take the help of these following study materials.
---
1- The Kremlin has dismissed claims of Russia's alleged meddling in the 2020 US elections as baseless and regretful.
2- The European Commission has proposed a Digital Green Certificate covering Covid-19 vaccination, testing and recovery.
3-Over 4.2mn Turkish people have received 2nd dose of vaccine developed by China's Sinovac Biotech.
4-China has approved another Covid vaccine for emergency use of a self-developed recombinant protein subunit vaccine against Covid-19.
5- South Korean and US defence chiefs have reaffirmed denuclearization.
6-Pakistan has received the 2nd batch of the Sinopharm Covid-19 vaccines from China.
7-The US Federal Reserve has kept its benchmark interest rate near zero.
8- The UN has expressed concerns over the UK's move to increase nuclear weapons arsenal.
9-American entertainment giant Disney has announced to open its flagship theme parks in California on April 30.
10-The US Centers for Disease Control and Prevention (CDC) defined the two coronavirus strains that were first detected in California.
International current affairs
11-According to the Democratic Republic of the Congo (DRC), Ebola has infected 30, killing 15 in Guinea.
12-Air Marshal Zaheer Ahmad Babar has been appointed as the new chief of the Pakistan Air Force (PAF).
13- The World Health Organization (WHO) has recommended the continuing use of AstraZeneca vaccine.
14-US has 'open door' policy for solo minors to enter the US without visas through the Mexican border.
15-Ukrainian plane has crashed near Tehran due to human error.
16- Lebanese President Michel Aoun has urged Prime Minister-designate Saad Hariri to quit if cabinet not formed.
17-The UN and its partners have launched the $3bn humanitarian plan for Yemen.
18-The Polish government announced to reintroduce full nationwide lockdown in the wake of rise in the new coronavirus cases.
19-The Israeli Finance Ministry has announced economic aid program for country's airlines.
20-The UN is ready to facilitate the Grand Ethiopian Renaissance Dam (GERD) on the Nile river.
International current affairs
21- European Commission President is Ursula von der Leyen.
22-Dutch Prime Minister Mark Rutte's rightist liberal People's Party leads parliamentary polls.
23-Tanzanian President John Magufuli has died due to a heart disease. The news is confirmed by the country's Vice President Samia Suluhu Hassan.
24-The Senate has confirmed Katherine Tai as the new US Trade Representative (USTR).
25- Katherine Tai is the first Asian-American and the first woman of colour to hold the post of US Trade Representative.
26-UN Secretary-General Antonio Guterres has French diplomat Jean Arnault as his personal envoy on Afghanistan.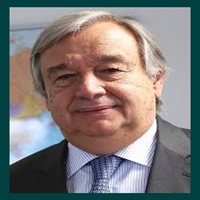 27-The International Monetary Fund (IMF) with a payable loan of $225 million to cover 46% of Afghan budget deficit.
28-Following a nine-hour debate, Thailand's constitutional amendment bill has been aborted by MPs and senators.
29- New Zealand has been working with Australia on 2-way 'travel bubbles'.
30-Pakistani authorities have questioned illegal migrants deported by Germany, Poland.
31- Indian-American Republican Jitendra Diganvker has been contesting for the post of Highway Commissioner in a suburb of Chicago.
32-The World Bank has approved $200mn for the low-income urban youths in Bangladesh.
33-New corruption charges have been levelled against Aung Sang Suu Kyi, the detained former de-facto leader of Myanmar.
34-Hundreds of 5G smartphone users in South Korea to take legal action over poor network.
35-US Defence Secretary Lloyd Austin visiting India to deepen strategic ties.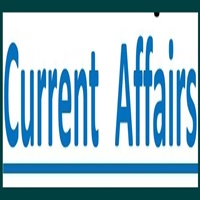 Please follow and like us: