Please follow and like us:
International current affairs- March 18, 2021
Students and other candidates who have been preparing for the various competitive examinations can take the help of these following study materials.
---
1- The Kremlin has dismissed claims of Russia's alleged meddling in the 2020 US elections as baseless and regretful.
2- The European Commission has proposed a Digital Green Certificate covering Covid-19 vaccination, testing and recovery.
3-Over 4.2mn Turkish people have received 2nd dose of vaccine developed by China's Sinovac Biotech.
4-China has approved another Covid vaccine for emergency use of a self-developed recombinant protein subunit vaccine against Covid-19.
5- South Korean and US defence chiefs have reaffirmed denuclearization.
6-Pakistan has received the 2nd batch of the Sinopharm Covid-19 vaccines from China.
7-The US Federal Reserve has kept its benchmark interest rate near zero.
8- The UN has expressed concerns over the UK's move to increase nuclear weapons arsenal.
9-American entertainment giant Disney has announced to open its flagship theme parks in California on April 30.
10-The US Centers for Disease Control and Prevention (CDC) defined the two coronavirus strains that were first detected in California.
International current affairs
11-According to the Democratic Republic of the Congo (DRC), Ebola has infected 30, killing 15 in Guinea.
12-Air Marshal Zaheer Ahmad Babar has been appointed as the new chief of the Pakistan Air Force (PAF).
13- The World Health Organization (WHO) has recommended the continuing use of AstraZeneca vaccine.
14-US has 'open door' policy for solo minors to enter the US without visas through the Mexican border.
15-Ukrainian plane has crashed near Tehran due to human error.
16- Lebanese President Michel Aoun has urged Prime Minister-designate Saad Hariri to quit if cabinet not formed.
17-The UN and its partners have launched the $3bn humanitarian plan for Yemen.
18-The Polish government announced to reintroduce full nationwide lockdown in the wake of rise in the new coronavirus cases.
19-The Israeli Finance Ministry has announced economic aid program for country's airlines.
20-The UN is ready to facilitate the Grand Ethiopian Renaissance Dam (GERD) on the Nile river.
International current affairs
21- European Commission President is Ursula von der Leyen.
22-Dutch Prime Minister Mark Rutte's rightist liberal People's Party leads parliamentary polls.
23-Tanzanian President John Magufuli has died due to a heart disease. The news is confirmed by the country's Vice President Samia Suluhu Hassan.
24-The Senate has confirmed Katherine Tai as the new US Trade Representative (USTR).
25- Katherine Tai is the first Asian-American and the first woman of colour to hold the post of US Trade Representative.
26-UN Secretary-General Antonio Guterres has French diplomat Jean Arnault as his personal envoy on Afghanistan.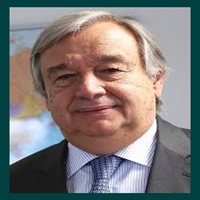 27-The International Monetary Fund (IMF) with a payable loan of $225 million to cover 46% of Afghan budget deficit.
28-Following a nine-hour debate, Thailand's constitutional amendment bill has been aborted by MPs and senators.
29- New Zealand has been working with Australia on 2-way 'travel bubbles'.
30-Pakistani authorities have questioned illegal migrants deported by Germany, Poland.
31- Indian-American Republican Jitendra Diganvker has been contesting for the post of Highway Commissioner in a suburb of Chicago.
32-The World Bank has approved $200mn for the low-income urban youths in Bangladesh.
33-New corruption charges have been levelled against Aung Sang Suu Kyi, the detained former de-facto leader of Myanmar.
34-Hundreds of 5G smartphone users in South Korea to take legal action over poor network.
35-US Defence Secretary Lloyd Austin visiting India to deepen strategic ties.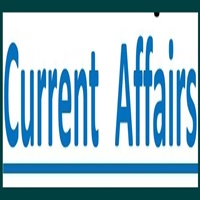 Please follow and like us: