Please follow and like us:
National current affairs- March 5, 2021
Students and other candidates who have been preparing for the various competitive examinations can take the help of these following study materials.
---
1- There will be no entry for Shiva devotees in Kashi Vishwanath's sanctum sanctorum this year on Shivratri.
2-Gold smuggling case accused Swapna Suresh has named Kerala CM Pinarayi Vijayan in dollar hawala case.
3-Prime Minister Narendra Modi has stressed on lesser government intervention in business.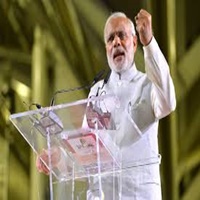 4-Ex-Bahujan Samaj Party (BSP) MP Dhananjay Singh surrenders in Prayagraj.
5-The Yogi Adityanath government in Uttar Pradesh has decided to develop 14 big cities, including Lucknow with new master plan.
6-UP farmers will be linked to food processing units of the Yogi Adityanath government.
7-Telugu Desam Party (TDP) national general secretary Nara Lokesh said keep politics aside, and let's be one united voice for Andhra.
8-The Delhi High Court has granted 10 days time to centre to file reply on plea to re-open Nizamuddin Markaz, which is locked since the last one year.
9-President Ram Nath Kovind to reach MP for 2-day visit in events organised in Jabalpur and Damoh districts.
10-A Japanese student held at detention centre in Bengaluru for overstaying after his visa expired.
National current affairs
11- The Pattali Makkal Katchi (PMK) manifesto has promised govt jobs for Tamils only.
12- Goa Chief Minister Pramod Sawant said that Goa government corporations will work on plans for self reliance.
13- There was a political storm after Bihar Minister for Animal Husbandry and Fisheries Department Mukesh Sahani's brother Santosh Sahani inaugurates govt event.
14-Trinamool Congress' list of 291 candidates for the Assembly polls announced. Mamatha to contest from Nandigram.
15-Vice-President Venkaiah Naidu has prayed for universal well-being at Tirupati temple.
16-Karti Chidambaram, a Lok Sabha Congress Member of Parliament from Sivaganga has urged Tamil Nadu Congress to field Priyanka from Kanyakumari LS seat.
17-BJP is likely to field Assam Minister Himanta Biswa Sarma, in the upcoming Assembly polls.
18-Punjab assembly has again passed resolution to withdraw farm laws.
19-The Enforcement Directorate (ED) has summoned ex-J&K CM Mehbooba Mufti on March 15 in connection with a money laundering case.
20-The Punjab Cabinet okayed to introduce the Punjab Abadi Deh (Record of Right) Bill of 2021 in the ongoing budget session of the assembly.
21-Andhra Pradesh Police Officers' Association (APPOA) representatives threatened to drag former Chief Minister and TDP Supremo N. Chandrababu Naidu to court for 'unfounded' comments.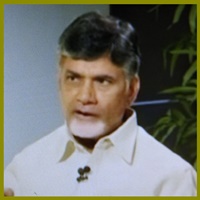 22-Trinamool Congress supremo Mamata Banerjee has given tickets to 42 Muslim candidates out of the 291 seats meant for Assembly election.
23-The Yogi Adityanath government in Uttar Pradesh to release Global Encyclopaedia on Ramayan.
24-Telangana's industry minister K. T. Rama Rao has alleged that Centre is doing injustice to Telangana.
25- FEMA- Foreign Exchange Management Act
CGST= The Central Goods and Services Tax
26-The BJP has released the first list of 70 candidates for the Assembly elections in Assam.
27-Odisha Chief Minister Naveen Patnaik has inaugurated World Skill Centre.
28-Estonia's Ambassador to India, Katrin Kivi and Deputy Chief of Mission Juui Hiio called on Telangana Chief Secretary Somesh Kumar in Hyderabad.
29-Andhra Pradesh Chief Minister Y. S. Jagan Mohan Reddy has launched a fact checking website, https://factcheck.ap.gov.in/, to nip fake news(especially on religion) in the bud.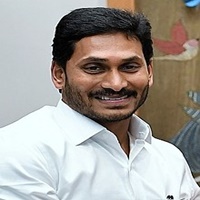 30- Girl students in Andhra Pradesh government schools and junior colleges will receive free branded sanitary napkins from the state government.
31-AIADMK opposed to new transshipment project to be commissioned at Kanyakumari in a public-private partnership (PPP) model.
32-Thane-based businessman whose stolen SUV with 20 gelatin sticks was found near Reliance Industries Ltd. Chairman Mukesh Ambani's home found dead.
---
Please follow and like us: