Please follow and like us:
One Liner Current Affairs- Jan 11, 2023
According to figures released on Wednesday, South Korea added the most jobs in 22 years in 2022 as the nation gradually reverted to its pre-Covid routine.
In 2022, there were 28.08 million employed persons, an increase of 816,000 from the previous year, according to statistics gathered by Statistics Korea.
2-Steven Spielberg, a legendary figure in Hollywood, took home the Best Director – Motion Picture Golden Globe for his semi-autobiographical movie "The Fabelmans." At the Golden Globes, he has had 20 nominations and three wins.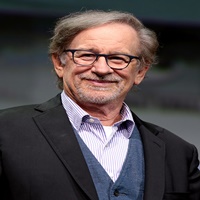 One Liner Current Affairs
3-At the 80th Golden Globe Awards, "Abbott Elementary" was won Best Television Series, Musical or Comedy, while Kevin Costner was named Best Performance by an Actor in a Television Series, Drama for "Yellowstone."
4-Lionsgate Play is streaming the 2023 Golden Globes in India.
5-At the 2023 Golden Globe Awards, 'The White Lotus' won the prize for Best Limited Series, Anthology Series, or a Motion Picture Made for Television, while Amanda Seyfried and Evan Peters were voted Best Performance by an Actress and Actor.
One Liner Current Affairs
6-Australia's national cricket selectors chose a four-man spin squad on Wednesday for the forthcoming four-Test tour of India, with rookie spinner Todd Murphy making the cut after turning in some outstanding performances for Australia A and at the local level.
7-A former doctor of Indian descent, already found guilty of 115 counts of sexual assault against 28 women, was given two more concurrent life sentences for performing pointless invasive tests.
Manish Shah, 53, was given two life sentences on Monday, each of which will begin to run concurrently after serving a minimum of 10 years.
8-Volodymyr Zelensky, the president of Ukraine, made a virtual presence at the 80th Golden Globes awards ceremony and declared, "There won't be a third world war, it's not a trilogy," during the event.
One Liner Current Affairs
9-At the Golden Globes on Tuesday night, prolific TV producer Ryan Murphy won the Carol Burnett Award while paying homage to many of the artists he has collaborated with both on and off camera.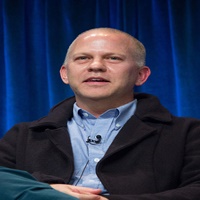 10-Microsoft, a leading provider of technology, will stop releasing security updates for Windows 7 and Windows 8.1, giving customers the choice of upgrading to a more recent operating system or continuing to be exposed to security risks.
11 – The 80th Golden Globe Awards, now taking place in Los Angeles, honoured "The Banshees of Inisherin" with the Best Screenplay, Motion Picture award.
One Liner Current Affairs
12- Although the S.S. Rajamouli-directed film "RRR" won the Golden Globe for Best Original Song, it was beaten by the Argentine film "Argentina, 1985" for the prize for Best Motion Picture Non-English.
13-Officials announced on Wednesday that Cardinal George Pell, whose conviction on child molestation allegations stunned the Catholic Church before being overturned, had passed away from cardiac issues following hip surgery. He was 81.
14-Austin Butler has received the Golden Globe Award for Best Actor – Motion Picture – Drama at the ongoing award presentation in Beverly Hills, California for his portrayal of the King of Rock and Roll, Elvis Presley, in the biographical picture "Elvis."
15-Actor Ram Charan shared his joy on social media after the song "Naatu Naatu" from "RRR" won the Best Original Song in Motion Picture award at the 2023 Golden Globes.
For more, One Liner Current Affairs, click here
For GK and other current affairs, click here
For video news of India and the world, click here
Please follow and like us: