Please follow and like us:
Telangana Current Affairs- January 12, 2023
Telangana Chief Minister K. Chandrasekhar Rao warned citizens on Thursday that racial animosity may turn the nation like Afghanistan and that only peace could allow for growth.
KCR, as Rao is known to the public, was addressing following the opening of the Bharat Rashtra Samithi (BRS) office and the integrated district collectorate in Mahabubabad.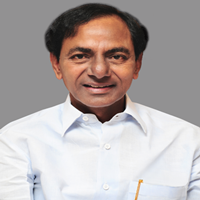 2- CM KCR noted that the per capita income in Telangana was Rs 62,000 lakh when it was created and is currently Rs 1.85 lakh.
He criticised the central government's "inefficiency," claiming that Telangana lost Rs 3 lakh crore in GSDP during the past eight years.
Telangana Current Affairs
3- The district's chief minister, KCR, pledged Rs. 50 crore towards the development of the Mahabubabad municipality and Rs. 25 crore for each of the other municipalities. A district engineering college was also announced by him.
4- In a grand ceremony conducted in Hyderabad, Amitabh Kant, India's G-20 Sherpa, and K.T. Rama Rao, Minister of Information Technology, Information and Communications, and Mass Transit and Urban Development, presented the coveted FLO Hyderabad Business Awards to 20 Women Entrepreneurs.
5-For her extraordinary contributions to Indian healthcare, Sangita Reddy, Jt. Managing Director of Apollo Hospitals Enterprise Ltd., received the Lifetime Achievement Award.
Telangana Current Affairs
6-On Thursday, newly appointed AICC in-charge for Telangana Manikrao Thakare met with Congress MP Komatireddy Venkat Reddy, who had just received a show-cause notice from the party for an alleged act of indiscipline.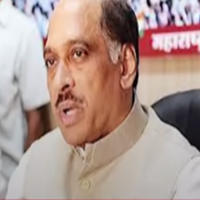 7- Somesh Kumar, a Senior IAS officer who lost his position as Telangana's Chief Secretary after the High Court invalidated his appointment there, arrived in Amaravati on Thursday to begin a new assignment in Andhra Pradesh.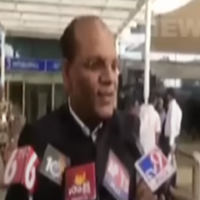 Somesh Kumar was allotted to Telangana in 2016 by the Central Administrative Tribunal (CAT), but the Telangana High Court on Tuesday overturned that decision.
The DoPT sent Somesh Kumar, an IAS from the Bihar 1989 batch, to Andhra Pradesh.
Somesh Kumar, however, had petitioned the CAT and obtained a ruling suspending his allocation to the Andhra Pradesh cadre. He continued working in Telangana after that and was appointed Chief Secretary in 2019.
DoPT had appealed the High Court's decision to stay the CAT, Hyderabad branch's verdict.
Somesh Kumar was requested by the DoPT to join the Andhra Pradesh government by January 12 at the latest.
Telangana Current Affairs
8 – Santhi Kumari was named as the new Chief Secretary by the Telangana government on Wednesday.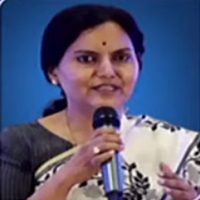 9- Santhi Kumari, a Senior IAS officer, was named Telangana's Chief Secretary on Wednesday, one day after the Telangana High Court's order caused the Union Department of Personnel and Training (DoPT) to transfer the current Chief Secretary Somesh Kumar to Andhra Pradesh.
10-Santhi Kumari, an Indian Administrative Service (IAS) officer from the 1989 batch and the first woman to serve as Telangana's Chief Secretary, assumed leadership as soon as she was nominated. She contacted Chief Minister K. Chandrasekhar Rao after taking charge and thanked him for giving her the important task.
Prior to being appointed Chief Secretary, she held the position of Special Chief Secretary, Forest.
For more, Telangana Current Affairs, click here
For video news of India and the world, click here
Please follow and like us: